Comebacks, red cards and VAR debacles, it has been quite the rollercoaster start for Jurgen Klopp's self professed Liverpool 2.0.
Eight victories, two draws and one heartbreaking last-minute defeat.
That Liverpool will look at the start of their season and know they could be in an even better position speaks volumes of the first 11 games, but that isn't to say everything is rosey.
Klopp's men have a taste for giving the opposition a head start and being their own worst enemy, but equally, this is a team with frightening potential.
Here are some of the positives and negatives of what we have seen so far…
POSITIVE – A new-found spirit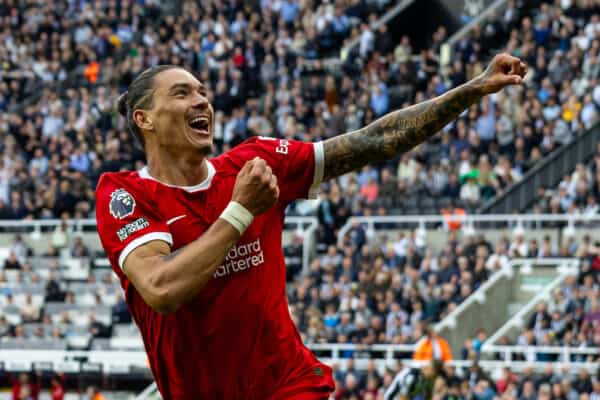 With a considerable amount of change over the summer there was an acceptance that this squad would require time to gel and find their feet as a unit, but it hasn't really been the case.
Adversity breeds resilience, it creates a common bond and shared experiences which can be used later down the line in similar scenarios, which we have already seen.
Klopp was quick to say this team is "easy" to love and it is hard to disagree, there is a connection with the supporters and the energy is new, fresh and there's a clear change in trajectory.
It is obvious that this squad enjoy spending time together and it shows on the pitch, the potential is there and now it is a question of consistency.
NEGATIVE – Conceding first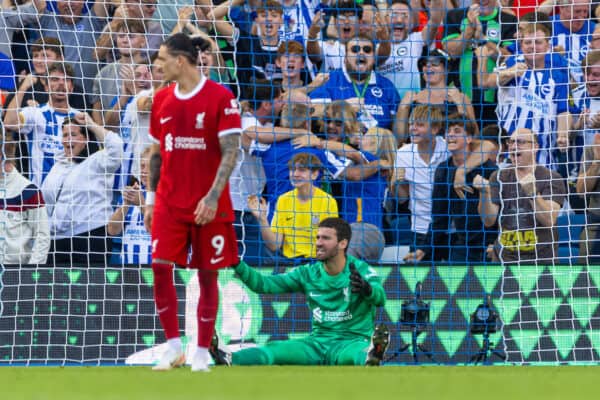 At Brighton, Liverpool conceded the first goal for the seventh time this season. There have only been 11 matches.
They have lost only one of the seven, at Spurs, but they cannot continually rely on their comeback powers to make up for slow, sluggish and punishing starts to games.
The average time on the clock when the opening goal is conceded is 15 minutes, which is poor to say the least.
If Liverpool are to have a real crack of this season, they cannot be giving themselves a handicap and having to continually muster the energy to turn it around. It is not sustainable.
POSITIVE – Szoboszlai at ease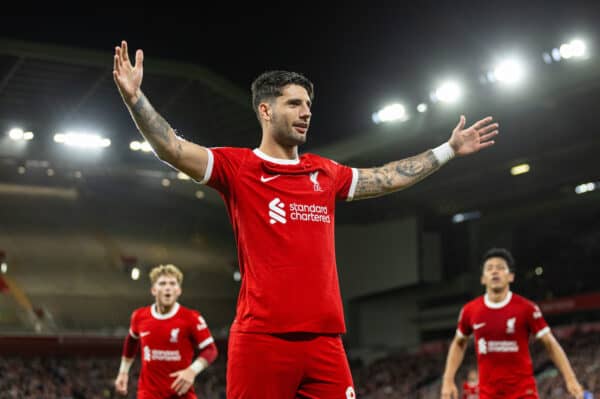 A right-sided midfielder with energy to burn, an eye for an incisive pass and a deadly shot, it is fair to say Dominik Szoboszlai has not taken long to endear himself to the Reds faithful.
Ranked behind only Mohamed Salah as Liverpool's top player so far by FotMob, Szboszlai has settled in better than anyone could have hoped for.
The Hungarian oozes confidence, self belief and has the ideal mindset for a Klopp side which must work as hard in the defensive transition as they do going forward.
He's played the second-most minutes of any Red so far (785) and has shown flexibility to take on various midfield roles, we finally have the No. 8 we were long looking for.
NEGATIVE – Red cards and referee nightmares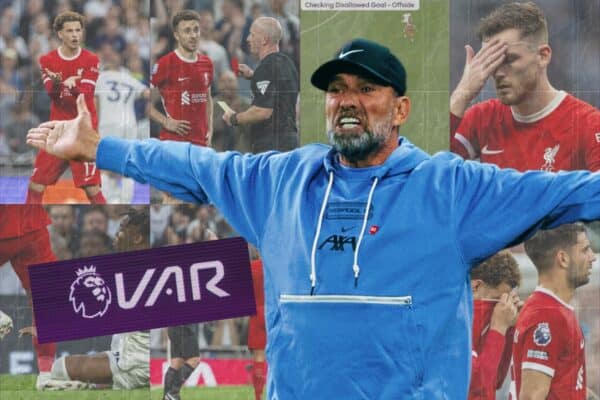 It has been staggering, hasn't it?
From Alexis Mac Allister's red card against Bournemouth to the VAR controversy at Tottenham and the two yellow cards that never were for Diogo Jota, it has been one punch after another.
The lack of consistency and application of the rules has been frustrating to say the least, and the dismissals of four players has forced Liverpool to play 192 minutes with less than 11 players on the pitch.
That is more than two matches and is asking a lot of the squad to make up for, which only feeds into injury concerns later down the line and burnout.
Hopefully finishing with a full complement of players will become the norm once more!
POSITIVE – In the hunt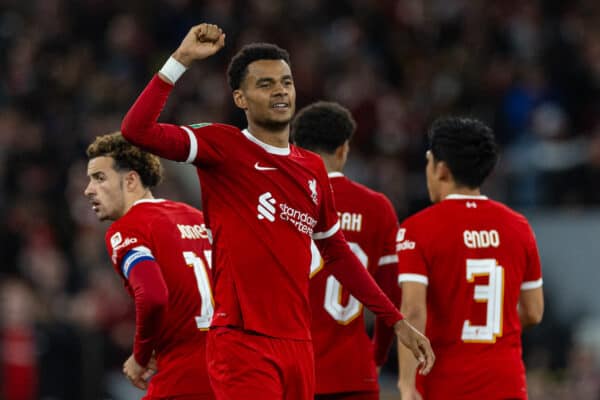 Liverpool have dropped points three times in the league this season and two times they were leading in those games.
They have been their own worst enemy and we can nitpick all we like, but the Reds remain only three points off the top spot in the league with a comparable goal difference (+nine) to those around them.
Consistency will be Liverpool's challenge if they are to sustain any push but already the Reds have ticked off away trips to Chelsea, Newcastle, Wolves, Tottenham and Brighton.
That we can sit here and say the record from that run ought to have been better says everything about the potential of this team, and there is a strong base to build on with two successive home league games on Liverpool's return later this month.
NEGATIVE – The No. 6 position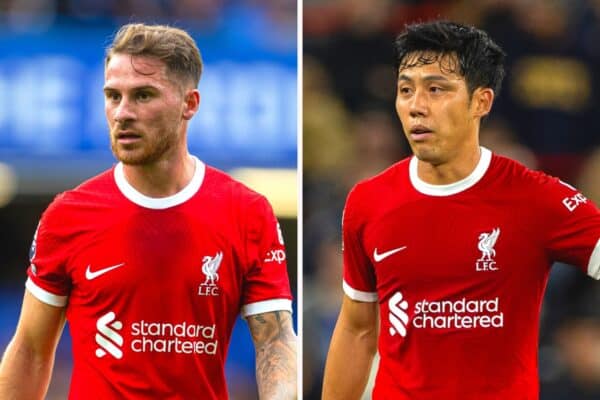 Now, this is not a slight Alexis Mac Allister.
Despite signing Wataru Endo, Mac Allister continues to take on the No. 6 role and he, of course, has his limitations as he is naturally a left-sided No. 8.
The sooner he can be deployed in his favoured role, the one Liverpool signed him for, the better, but that begs the question of Endo and if and when he will get up to speed.
Klopp has been hesitant to use the 30-year-old in the Premier League since the trip to Newcastle and it leaves you wondering how long a specialist in the position will be second choice.
The position is the weak spot in the team and the manager and his staff will surely be mulling it over during the break.