Alex Oxlade-Chamberlain has explained how he was left 'surprised' by the lack of communication from Jurgen Klopp and the club over his future before it was publicly announced ahead of last season's final home game.
After six years and 146 appearances, Oxlade-Chamberlain was one of a handful of experienced figures who left the club in the summer after his contract came to an end.
In his final season, the 30-year-old made just 13 appearances despite being fit for much of the campaign.
There was little expectation of a new contract but Oxlade-Chamberlain has explained how he was left surprised by the silence over his future – which was ultimately communicated to him days before the final home game against Aston Villa.
"I just guess you want that [your place in the team] communicated to you because you start going out of your mind thinking, 'What more can I do here?'," he told the Athletic's Oliver Kay in an insightful interview.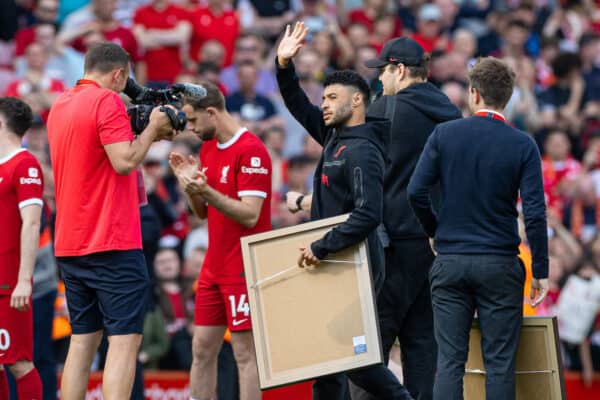 "And it was never really written off that you're not getting offered a new contract."
"It was never said [but] I obviously got the picture," he said with a laugh.
"I got told before they released the statement [three days before the Villa game]: 'Just so you know, we're putting this out about you, Milly, Bobby and Naby leaving'.
"And I was like, 'Oh, OK. Thanks'. But there was nothing official at any point before. It was just, the silence was enough to know what the situation was."
Relationship with Klopp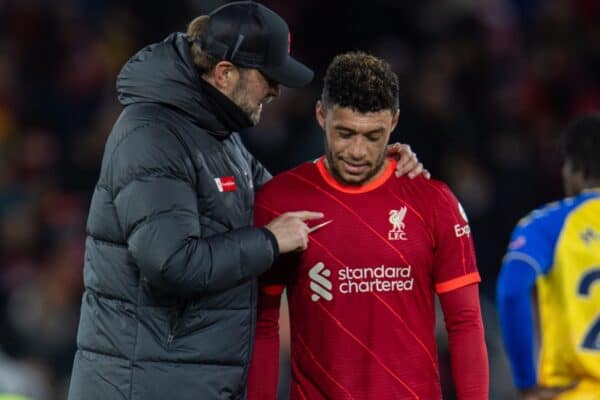 That silence, surprisingly, extended to Klopp, with Oxlade-Chamberlain having expected to be told where he stood but it never transpired that way – though they still had a "good relationship."
"You just, expect certain things to be told — whether it's good, bad, whatever, that's how the game goes," he says. "The lack of communication was, a bit surprising.
"We [Ox and Klopp] had a good relationship. There was never any falling-out or anything like that.
"I understand as a manager it's not easy to navigate every player's needs, but when I was playing, I definitely enjoyed him a lot more than when I wasn't even on the bench!"
It is not to say there are any hard feelings from Oxlade-Chamberlain, far from it, but it does shine a light on how cutthroat and ruthless professional football can be.
"I had great, great times at Liverpool," he stressed. "I couldn't say anything bad about my time there. I wouldn't even say it ended badly."
Oxlade-Chamberlain has since joined Besiktas in Turkey, where has made an encouraging start to a new chapter in his career.
It's nice to see a player speaking honestly and openly about life in football.