Alexis Mac Allister was not signed to be Liverpool's No. 6 – that was Wataru Endo, who has continually watched the Argentine assume the role so far this season.
"We really need you" were the words Jurgen Klopp stressed to Endo during their first meeting in the inner sanctum of Liverpool's training ground.
"We really need you and your heart, and your legs, and your football ability, and your football brain. Your desire, we need it."
The 30-year-old arrived as a surprise £16.25 million addition after bids for Romeo Lavia and Moises Caicedo fell through, and he has since started just one Premier League match.
As a specialist No. 6, there was a clear opening in Liverpool's XI but instead, Mac Allister has been persisted with in a position that does not compliment the qualities he possesses.
A holding midfielder the Argentine is not, and it begs the question of why Endo was signed, when and if he will be trusted and what we want from the No. 6 role.
Temporary feels a lot like permanent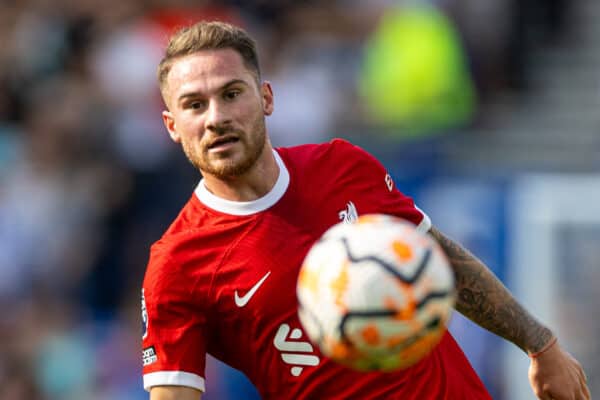 If we first rewind to the end of last season, it became apparent that Fabinho required a capable deputy, one ready to learn from the Brazilian but also capable of adequately stepping in to start.
That was a non-negotiable and when Fabinho left for £40 million, a no-brainer for the club, a high calibre defensive midfielder moved to the top of the wish list.
Liverpool splashed the cash on No. 8s, though, with Endo their lone specialist to patrol and sit in front of the defensive line.
Mac Allister starting the season as the No. 6 felt initially as a temporary solution, a player with the intelligence and patience to be disciplined and navigate pressure from the opposition.
But aside from the trip to Newcastle, he has started all of his appearances as the deepest midfielder.
In his 10 outings so far, Mac Allister has left the feeling that there is a lot more to come from him when given the freedom to play on the left of midfield, his favoured position.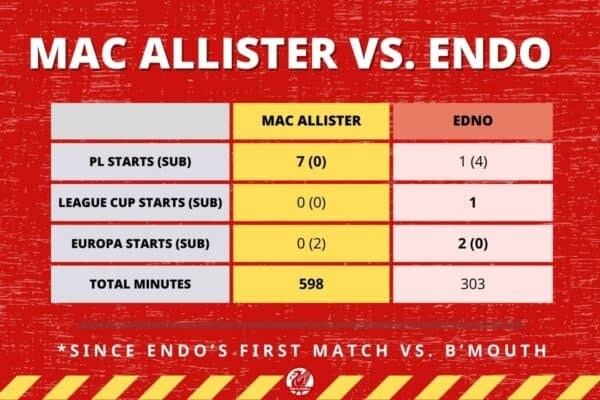 It is not a criticism of a player not designed to play as the deepest-lying midfielder, but he does lack the pace and is often left with too much space for only him to cover.
The No. 10 has insisted he has no qualms about playing the role, saying "I like it" after the draw at Brighton.
"I think I improved a lot in the last couple of years, defensively, and I think it's a job I can do well," he said.
The difference in this league, though, is that "well" is not always enough to ensure a team can sustain a challenge for the title, which Liverpool have the potential to do.
Making it all the more curious as to why Klopp is persisting and how long he will continue to do so.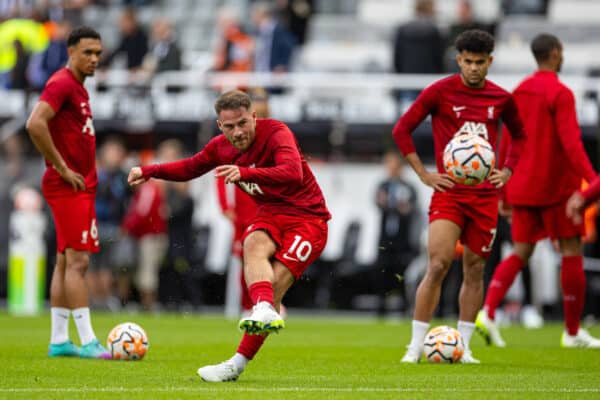 The Reds are just three points off top spot in the Premier League, are through to the next round of the League Cup and are in first place in their Europa League group.
It is not to say there are fires breaking out for Liverpool, far from it, but the sooner the day arrives that Liverpool can slot Mac Allister into a role that brings out his best and have a specialist No. 6 alongside him the better.
And so it begs the question of why Endo is not being used in the Premier League?
Have we seen this before?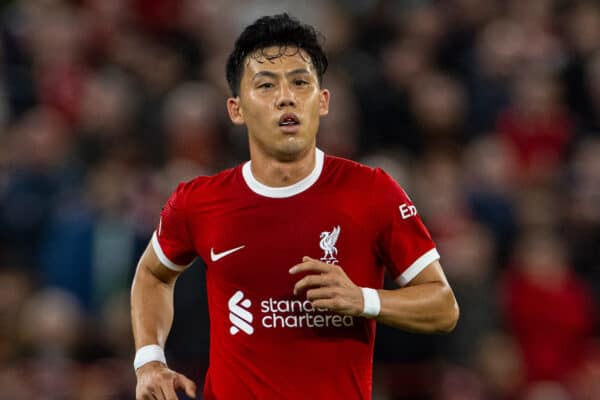 The first game Endo was eligible for was the visit of Bournemouth, which saw the 30-year-old step into the No. 6 position with 27 minutes left after Mac Allister was, wrongly, shown a red card.
A day after his unveiling and playing with 10 men, it was not the easiest of starts and it did not get much better for his first time in the XI, as the Reds again went down to 10 at Newcastle.
In the time since his lone league start, Endo has played only 22 minutes in the Premier League and has instead started as part of the rotated midweek sides for the League Cup and Europa League.
Klopp has said the former Stuttgart man "needs to get used to the things here" and that he is "not a short-term project" – with the manager's approach not too dissimilar to the one used for Fabinho.
When the Brazilian arrived, he too was made to wait as he adjusted to Liverpool's demands and only became a regular starter as 2018 made way for 2019, and he had the benefit of a pre-season.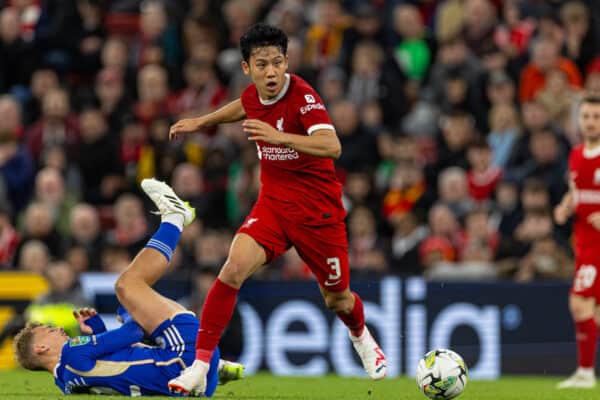 But it is concerning to continually be playing a midfielder out of position and overlooking the lone specialist in the squad, who was, at the very least, Liverpool's third-choice this summer.
Like Mac Allister, there is the same concern of pace when it comes to Endo and while capable of quickly moving the ball on, it is not too much of a stretch to suggest Klopp does not quite trust his new No. 3 yet.
He has had to caveat the choice of Mac Allister by saying "if we as a team defend well, he can play definitely the six," but we have seen what happens when the defence is not quite up to par.
Square pegs and round holes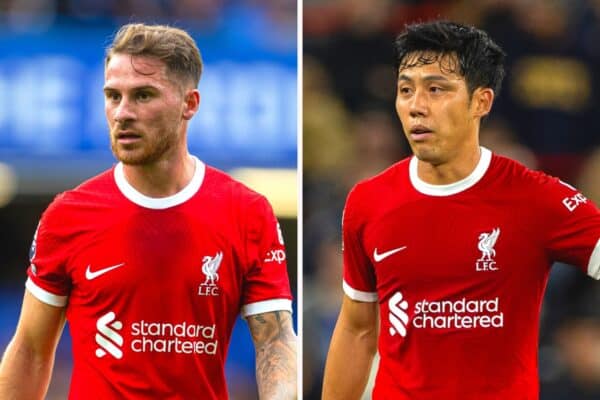 Mac Allister has played the fifth-most minutes of any Liverpool player this season (688), has already picked up three yellow cards and despite clearly struggling at times against Brighton, Endo was never called on from the bench.
There is an adjustment period underway and you sense he will become the secondary player in the position, eventually, but Liverpool need more from him now.
Klopp is clearly content with having a square peg in Mac Allister trying to fit into a circle hole, rather than opt for circle peg in Endo to fit that very same hole.
With Klopp professing on Endo's first day that "we really need you" and subsequently not using him in the league, it is currently a wonder why Liverpool opted for the former Stuttgart captain as his lone No. 6 signing.
The hope is that will all quickly become apparent in the near future, but for now, the questions will continue to linger over Endo's suitability and how Liverpool still feel they can get more out of an out of position Mac Allister.