A dislocated shoulder for Andy Robertson has dealt Liverpool with a major blow, with Dr Rajpal Brar explaining the issue, his surgery and when he could return.
Robertson injured his left shoulder while on international duty with Scotland last month, falling after a collision with Spain goalkeeper Unai Simon.
The left-back had to leave the pitch with his shoulder in a makeshift sling.
Robertson left the Scotland camp for further evaluation with the Liverpool medical team and multiple shoulder specialists, with the eventual decision being that he would require surgery and be out for an uncertain amount of time.
The club have given no specifics – other than it is a shoulder injury and Robertson underwent surgery – and haven't provided a return timeline either.
However, based on the information we do have, it is possible to connect the dots and make an educated guess on Robertson's diagnosis, surgery and how long he may be out.
What's the injury?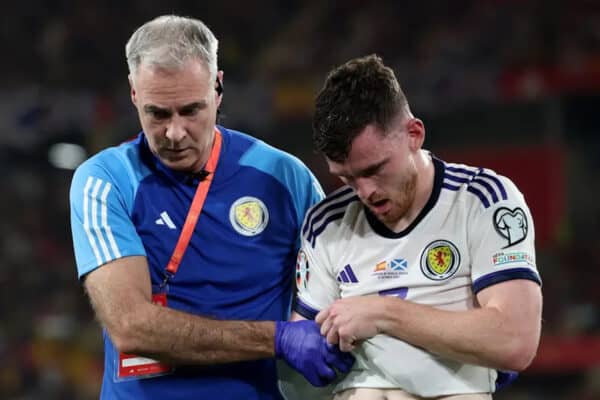 Based on how Robertson was injured – medically known as the 'mechanism of injury' – with him hitting the ground with his arm out to the side and hand upwards ('abduction' and 'external rotation') along with the physio makeshift splinting his arm into the opposition (hung across his body into 'adduction' and 'internal rotation'), this is most likely a dislocation of the glenohumeral joint.
'Gleno' refers the glenoid fossa which is a socket that the 'humeus', or upper arm bone, fits into to form the shoulder joint.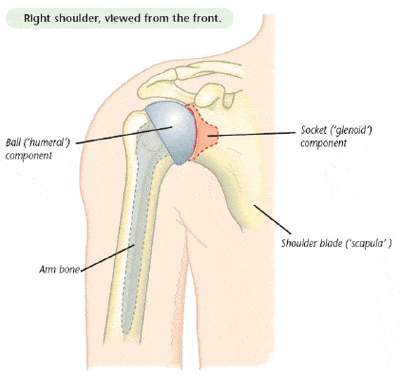 Glenohumeral dislocation is the most common joint dislocation in the body, accounting for nearly 50 percent of all major joint dislocations.
Specifically, this is most likely an 'anterior' dislocation meaning the humerus (upper arm bone) popped out in a forward direction.
Anterior glenohumeral dislocations account for nearly 97 percent of all shoulder dislocations.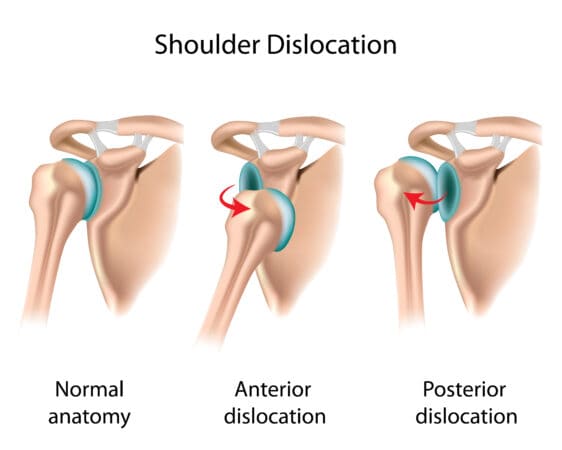 When the shoulder is dislocated, there is potential damage to multiple things.
First and foremost are the glenohumeral joint ligaments, which stabilise the joint.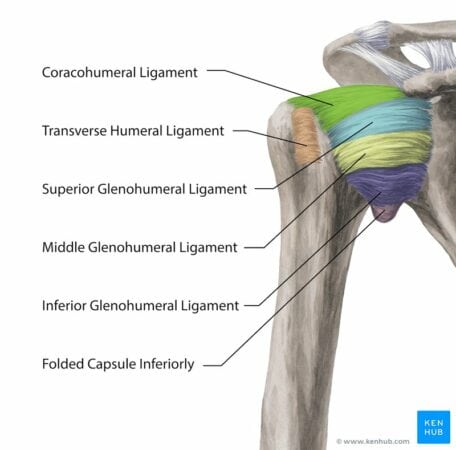 In addition to ligament damage, 40 percent of cases involved further associated damage.
These include tears to the labrum, which is a rim of this fibrous cartilage that surrounds the glenohumeral joint to provide additional stability and cushioning.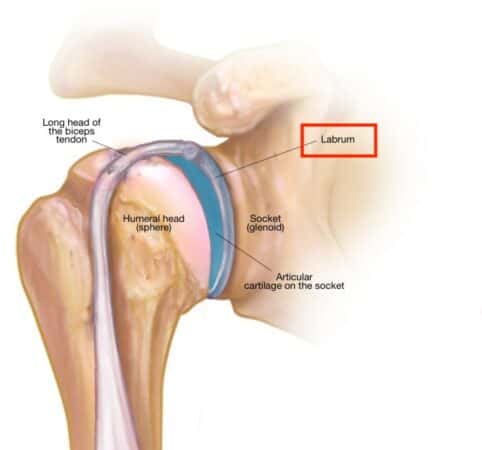 Labral tears that only involve soft tissue and no fractures are called 'bankart lesions'.
These occur in approximately 90 percent of cases where the patient is younger than 30 years old and suffered an anterior dislocation. For reference, Robertson is 29.
There is also the risk for associated fractures (damage to bone).
Related to the 'bankart lesion' is the 'bony bankart lesion', in which a piece of bone is pulled (avulsed) off along with the labral tear.
'Hill-Sachs deformity' is a small depression in the humeral head, occurring in 35 to 40 percent of anterior dislocations.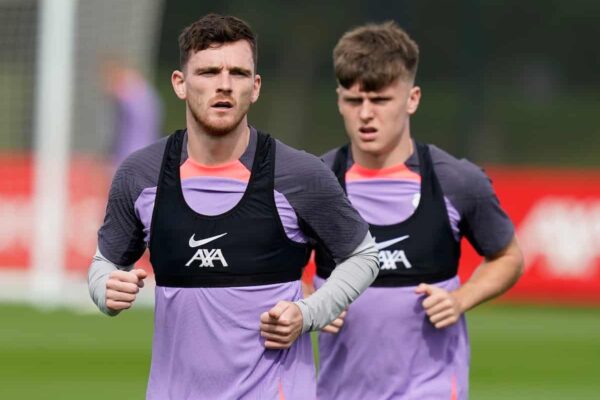 Last but not least, we have 'greater tuberosity fractures', which is also damage to the humerus – but these only occur in roughly 10 percent of cases.
There's also possibility for the shoulder capsule, which surrounds the joint and includes certain ligaments that blend into it, such as the 'coracohumeral ligament'.
Last and certainly not least, there are chances for nerve damage (specifically, the 'axillary nerve').
In this scenario, most nerve-related symptoms and dysfunction are only temporary and most cases resolve without any needed intervention.
What does the surgery entail?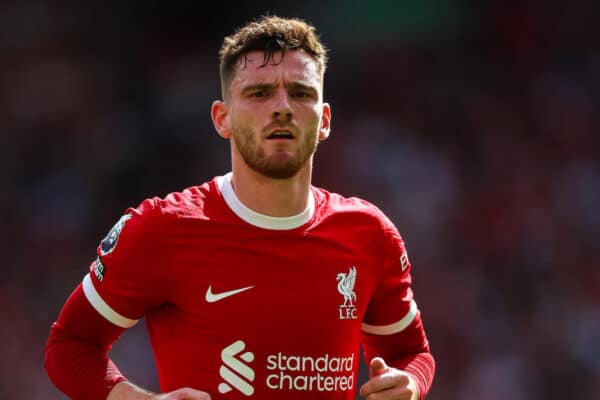 Surgery will depend on the specifics of the injury, but generally the surgeon will look to repair ligaments that are unstable and other significant soft tissue damage, like the labrum.
In the case of a 'bankart lesion' – which is highly likely in Robertson's case if he had an anterior dislocation – it is very widely recommended that the surgeon repair the damage for young (under 35) individuals who are first-time dislocators and engage in highly demanding physical activities.
I'd say Andy fits the bill!
The surgery is typically done 'arthroscopically', meaning through tiny incisions (termed 'portals') in the skin and small instruments, to be as less invasive as possible.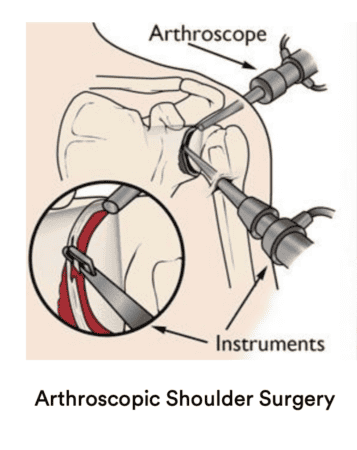 Surgery is also indicated when there are significant fractures, but the fact that Robertson saw multiple specialists and it took some time to decide on surgery hints to me that these significant fractures weren't present in his case.
How long will he be out?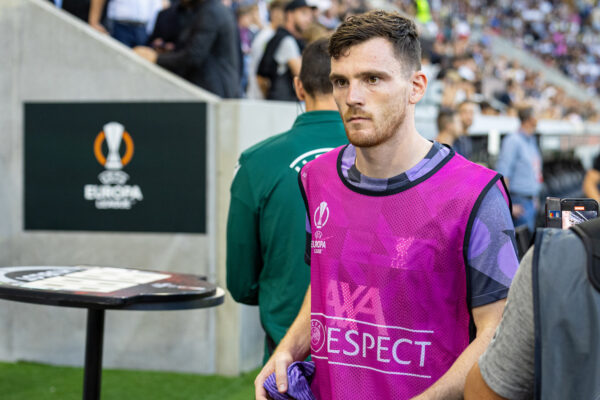 Though Klopp himself speculated that "my experience tells me around about three months," the club have yet to give a timeline on Robertson's recovery.
I believe that to be the right move, because it can be difficult to project a timeline out that far without seeing how Robertson responds to physio – and it also takes pressure off him to come back before a certain time.
If he indeed has an anterior shoulder dislocation with labral damage, then you're typically looking at three-plus months to return following the surgery.
The shoulder will be immobilised for a set period of time and then methodically progressed through a step-wise physio program that improves mobility, strength and neuromuscular control, while moving from basic activities towards more sports-specific activities.
Some good news is that Robertson should be able to return to cardiovascular training quicker – and thus less of a dent in his fitness – than an injury of similar severity to the lower body.
Any long-term repercussions?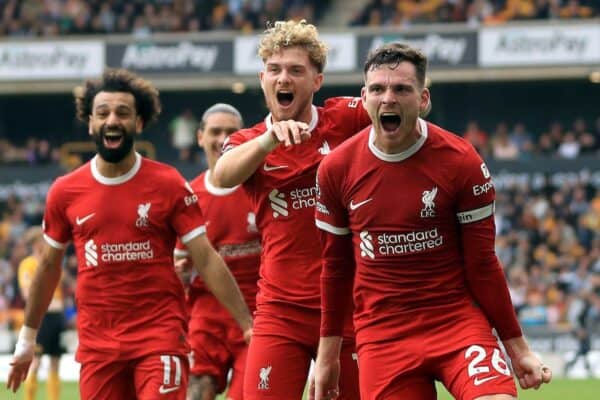 Generally, once you've dislocated the shoulder, there's a higher risk of doing it again.
However, in the case of anterior dislocation with surgery to repair the ligaments and labrum, research shows significantly decreased risks of subsequent dislocation.
That is around a six percent chance versus 47 percent if no surgery is performed.
Obviously, the injury is not ideal for the club or player, but outcomes are generally quite good, provided it's not much more severe than the clues indicate.
Robertson is in excellent hands with the medical staff and once he's cleared to return for training, he will be ramped up methodically and with bounce matches to help build his fitness and protect against other soft tissue injuries in the buildup to his return.