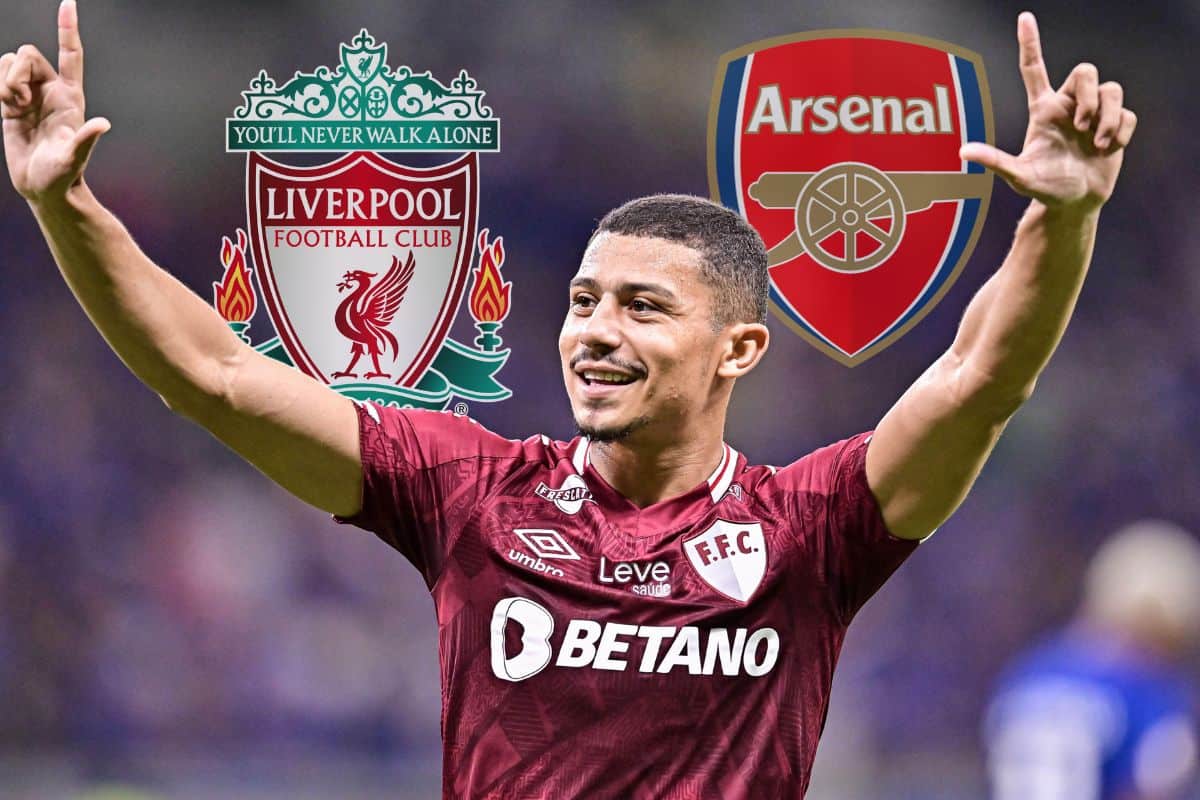 Arsenal have reportedly entered the race to sign Liverpool transfer target Andre, with the Gunners' sporting director visiting Fluminense's training ground.
A new report from Brazil, that is understood to be a good source for Fluminense news, has claimed Arsenal could soon enter the race to sign Andre.
This Is Anfield understands Liverpool had a £25 million bid rejected for the midfielder in the summer, and the Reds are reportedly still keen to sign the Brazilian international.
However, there may be a twist in the tale as, according to Thiago Ferreira, "Arsenal are interested in Andre and will try to cross Liverpool for him."
• READ: "Bigger potential than Fabinho" – Why Andre can solve Liverpool's midfield problem
Adding fuel to the fire is the fact that Arsenal's sporting director, Edu Gaspar, visited Fluminense's training ground on Friday.
The official reasons for the visit were to learn more about the club's youth development process and continue a partnership between the club.
While it could be argued that Ferreira is just putting two and two together, we have been told from Brazil he isn't someone who would just assume this.
A healthy relationship between Arsenal and Fluminense would certainly be beneficial for a move.
"A atmosfera do CT de Xerém é diferente"

CT Vale das Laranjeiras recebeu a visita de Edu Gaspar e da diretoria do @Arsenal nesta sexta.

Leia mais >> https://t.co/z3x97DTbEC pic.twitter.com/3jQwKBApnu

— Fluminense F.C. (@FluminenseFC) October 13, 2023
Brazilian journalist Josue Seixas recently told This Is Anfield: "The team (Fluminense) would not work if he was not available, I think they will try to hold him as long as possible, which is December, the end of the Brazilian season."
All signs indicate that Andre will leave in the January transfer window, after the conclusion of the Copa Libertadores, in which Fluminense have reached the final.
They will play Boca Juniors at their home stadium, the famous Maracana, on November 4, and all eyes from England will be on the hosts' holding midfielder.