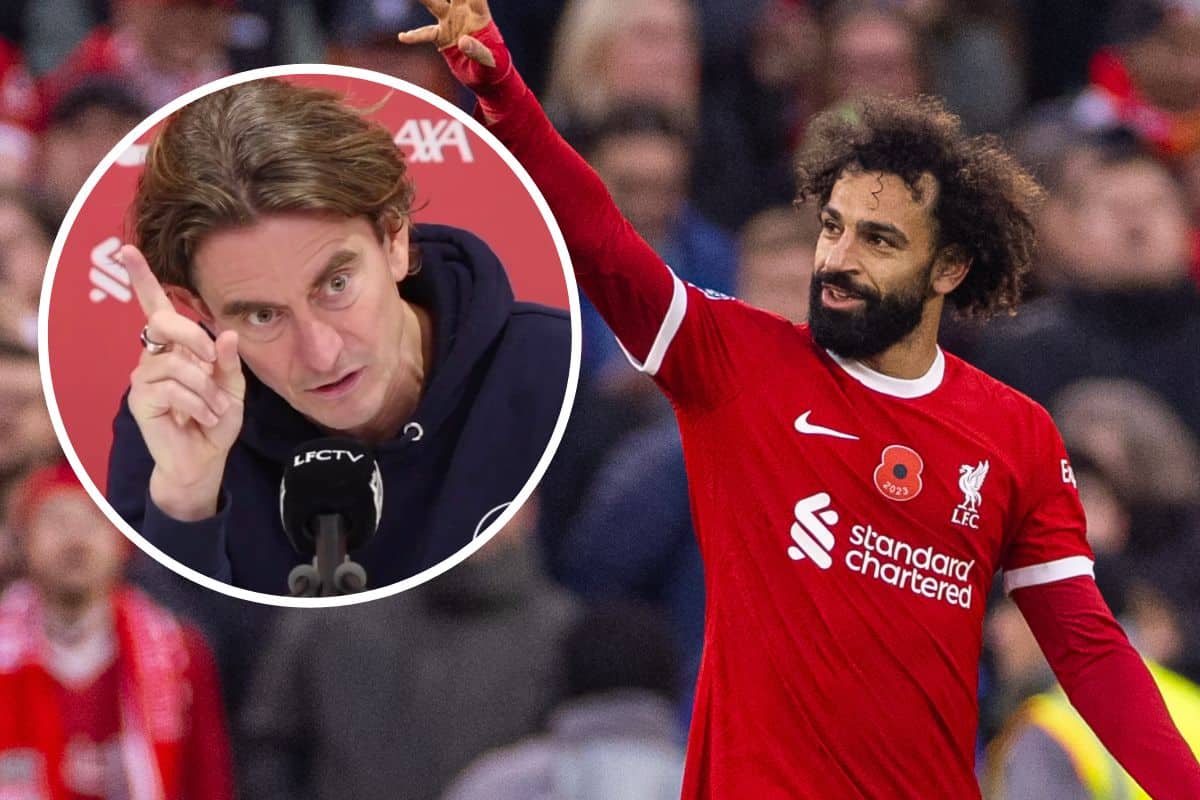 After Mo Salah scored twice against Brentford, Bees boss Thomas Frank enthused about the Egyptian and his words have gone viral on social media.
Against Brentford, another two goals took Salah's Liverpool total to 198 goals in just 322 games. He is fifth on Liverpool's all-time-scorers list and has been talismanic since arriving in 2017.
Despite this, Frank said he "doesn't know if he gets enough praise." The Brentford boss then went on to enthuse about the Egyptian.
"I think off the top of my head he is potentially the best player in the Premier League," said the Dane.
"In term's of goals and assists, what a level. Must be one of the best offensive players in the world – like not top 10, top three, sitting here on the spot."
The clip has now garnered more than 600,000 views on X, been watched by over 275,000 on Instagram and has been clicked more than Jurgen Klopp's press conference on YouTube.
Liverpool won the Anfield fixture comfortably, but Frank insisted that "if we played this game again," Brentford "would score at least one goal."
The Reds' Egyptian winger was the difference maker, though, netting the first two goals. The opener, in particular, was classic Salah.
"When you have a player of that quality, you just know there is a problem," Frank continued.
"The second one he can't avoid to score, but the first one is pure signature Liverpool attack. We lose it, counter-attack, bang, into Salah, goal. But not every player can score from that situation, that just shows his qualities."
Liverpool's No. 11 now has 12 goals in 17 appearances this season, with four assists to his name also.
While he hasn't been the Reds' best player in every match, Salah is there when Jurgen Klopp needs him, in a goalscoring and creative capacity.