Liverpool weren't good enough, but yet somehow they were denied a draw by yet another terrible decision via VAR.
Toulouse 3-2 Liverpool
Europa League group stage (4), Stadium TFC
November 9, 2023
Goals: Donnum 35′, Dallinga 57′, Magri 75′; Casseres OG 73′, Jota 89′
---
Defeat hardly a disaster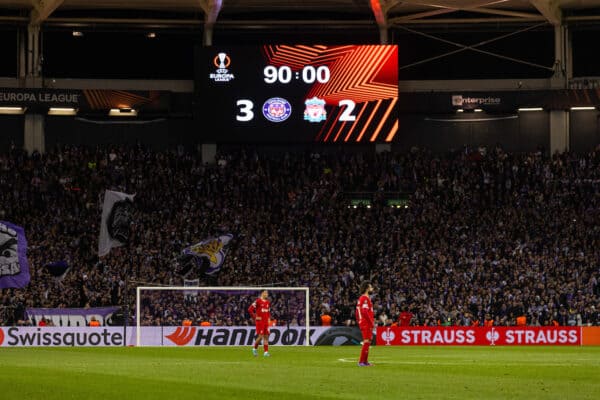 Jurgen Klopp won't have loved watching his side suffer defeat here, but it is surely worth pointing out that there are some losses that should not hurt as much as others.
The facts of football are that, sometimes, you are going to be made to pay for the lack of chemistry a team exhibited by a team showing nine changes.
Such heavy rotation makes it so much more likely that defensive mistakes occur, or that your attacking play loses fluency to the point that it can be suppressed by inferior opposition.
That is especially true when coming up against opponents contesting their biggest game in many a year in a white hot, partisan atmosphere.
Oh, and it doesn't help when you get a legitimate goal ruled out at the death.
Liverpool remain in charge of their Europa League group regardless, and should not spend too much time dwelling of a performance and result reminiscent of defeat to Red Star Belgrade en route to winning the Champions League in 2019.
Endo sows doubt over weekend role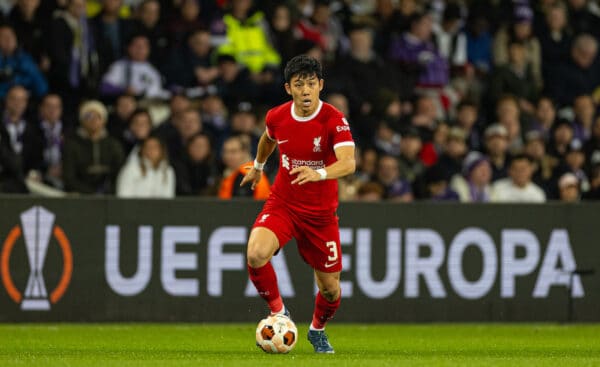 There is little doubt that Wataru Endo's half-time withdrawal was a move previously planned with one eye on this weekend's meeting with Brentford.
The Japan international is the obvious candidate to replace the suspended Alexis Mac Allister in the holding midfield role, and so putting a full 90 minutes into his legs here would have been unwise.
However, you wonder whether Endo's efforts here might have Jurgen Klopp thinking twice about whether he is in the sort of form that merits coming into the team on Sunday.
The 30-year-old was majorly impressive in the home tie against Toulouse, but this time ended his 45-minute outing lucky not to be sent off and with zero tackles to his name.
Perhaps that particular selection for the visit of Brentford to Anfield will not be as straightforward as first thought.
Mac Allister fails to make case for switch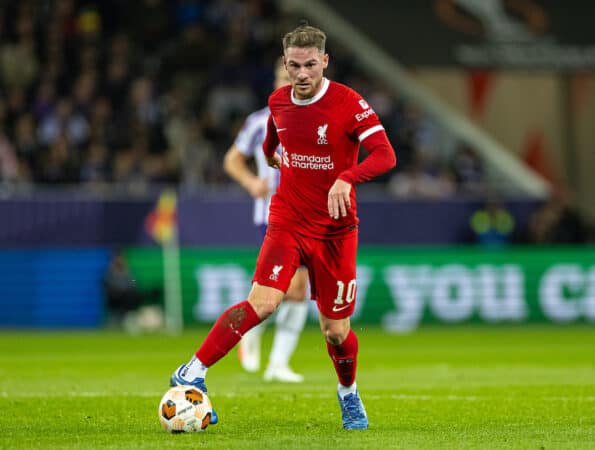 Given the widespread clamour for Mac Allister to be dragged out of the No.6 into attacking midfield, you might have expected him to make a strong case here.
But, despite being tried there against theoretically weaker opposition in the Europa League tonight, the Argentine failed to demand a more advanced position with his performance.
As a result of that first-half stint further up the pitch, his touches were far down on the usual lofty numbers, and perhaps showed in Liverpool's struggles with ball progression.
He also managed just one key pass across the 90 minutes, one interception and zero tackles – figures that are neither impressive on the attacking or defensive side of things.
So, while we won't be seeing Mac Allister as the anchor this weekend, it seems there is every chance he will immediately return there when available again.
Klopp with big left-back call coming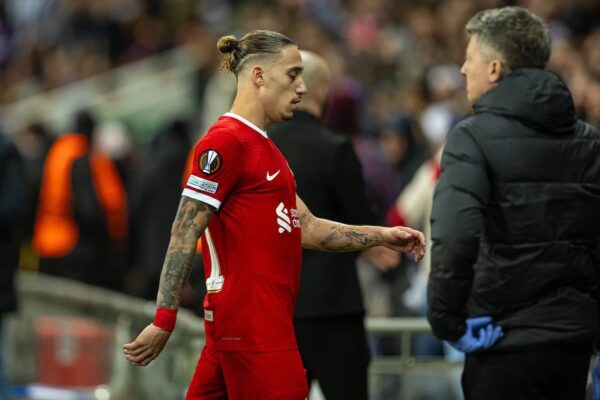 Even accounting for his horrible error this evening, you would imagine Kostas Tsimikas coming off here means he is going to start at left-back against Brentford.
And it would be easy to justify that call given that, by virtue of his left-footedness, the Greek should provide a balance in attack that was missing at Luton in a game that should see Liverpool dominate possession.
Still, Klopp has a huge decision coming up when it comes to who gets the nod in that role in a far more difficult fixture coming up soon away: a trip to Manchester City.
For all that width is important in most games, Klopp will surely be willing to sacrifice it to have a more competent defender on the left-hand side of his defence.
The use of the Englishman out there again in the second half here suggests it is an option that is being seriously considered.
Handball call cannot be right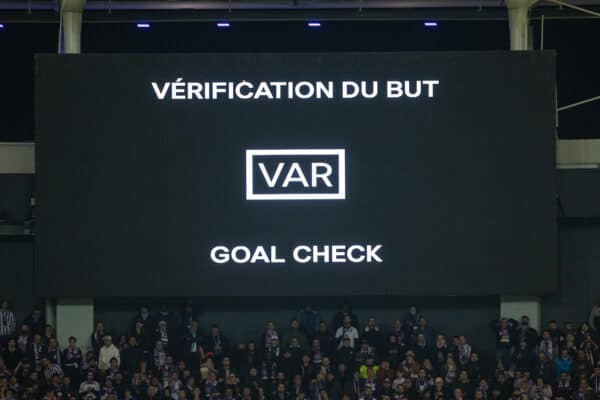 In their defeat to Copenhagen on Wednesday, Manchester United offered up a couple of clear examples of the vast difference between Premier League and UEFA rules when it comes to handball.
But, even accounting for that contrast, it is hard to believe that the referee was right to chalk off Jarell Quansah's equaliser here.
Not only does the ball ricochet up off Mac Allister's chest before striking his arm, but the 'offence' surely comes far so ahead of the ball hitting the back of the net as to be deemed an irrelevance.
It will be interesting to see if UEFA elect to back that call in the coming days, or if they are willing to admit the goal should not have been disallowed.
If it is the former, then we truly are in a bizarre place when it comes to the handball law in European competition.