The use of VAR has come under increasing scrutiny in the Premier League, and an ex-referee has admitted he once did not make a crucial call because he didn't want to cause his friend grief.
The Premier League season is only two weeks old and yet there has been one controversy after another when it comes to officiating, on the pitch and with the help of VAR.
Liverpool, of course, were at the centre of one such instance when Alexis Mac Allister was shown a red card against Bournemouth, with lead VAR Paul Tierney not intervening.
The three-game ban was subsequently overturned, as it ought to have been, but it, again, thrust the standards of refereeing in the English topflight to the forefront.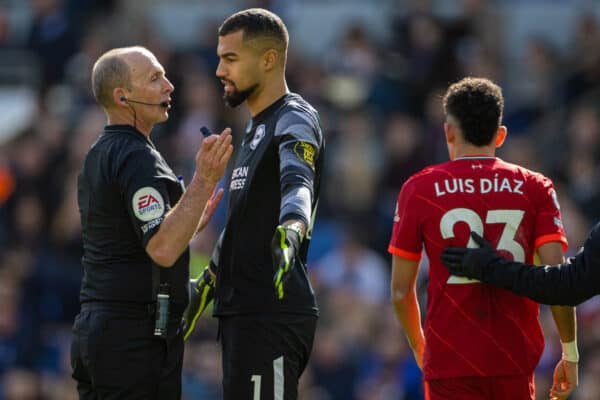 And now ex-referee Mike Dean has divulged an instance, when he was operating VAR, that saw him fail to suggest to on-field referee Anthony Taylor to consider a red card offence.
The incident in question was when Tottenham's Cristian Romero pulled Marc Cucurella's hair in a 2-2 draw against Chelsea last August.
"It's one of them where if I had my time again, what would I do? I'd send Anthony [Taylor] to the screen," Dean told Up Front with Simon Jordan.
"I think I knew if I did send him to the screen… he's cautioned both managers, he's had a hell of a game, it's been such a tough game end to end.
"I said to Anthony afterwards: 'I just didn't want to send you to the screen after what has gone on in the game'.
"I didn't want to send him up because he is a mate as well as a referee and I think I didn't want to send him up because I didn't want any more grief than he already had."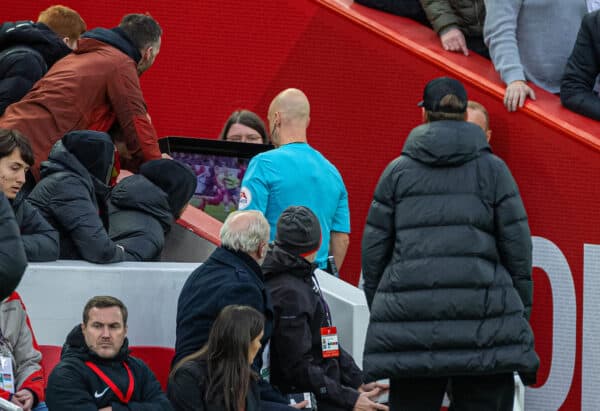 The comments are honest but equally concerning as it would not be remiss to suggest that it is only Dean who has used that thought process over making the right decision.
What is to say that Tierney did not think similarly with Thomas Bramall at Anfield last weekend? It opens a can of worms for chief refereeing officer Howard Webb.
Moreover, it adds to the argument that VAR ought to be operated by an independent team to ensure personal relationships do not interfere with the decision-making process.