Taiwo Awoniyi has conceded that, while it was a "dream" to finally feature at Anfield last season, the circumstances left him feeling somewhat conflicted.
Awoniyi never registered a senior appearance for the Reds due to various work permit issues during his time at the club, but has since gone on to become an established Premier League forward.
The 26-year-old netted 11 times in all competitions for Nottingham Forest last season and already has three goals and two assists to his name in 2023/24, despite having been sidelined since the beginning of the month.
His groin injury will prevent him from lining up against his former side this weekend, but Awoniyi was able to feature at Anfield for his new club last season.
The striker admits he had a "mixed feeling" about finally stepping out in front of a Liverpool home crowd in April's 3-2 defeat to the Reds.
"Last season playing at Anfield was a dream come true," Awoniyi told Liverpool's official website as he previewed this weekend's contest.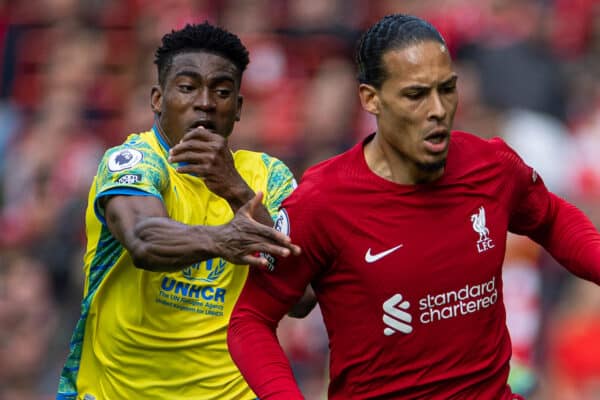 "Of course, I probably dreamed of playing there for Liverpool before I left, so playing there against them, it was a mixed feeling, I would say!"
Awoniyi made a permanent move away from Anfield in 2021 and his impressive spell at Union Berlin earned him a move back to the Premier League and the City Ground.
He has since gone on to become a permanent feature in Steve Cooper's side, but holds fond memories of Liverpool despite not getting the opportunity to play for the club.
Awoniyi gives "credit" to the Reds for the progression he made in his early years, adding that his experiences with the senior team provided a "wow" factor.
"Liverpool, I always say, is a family club," he continued.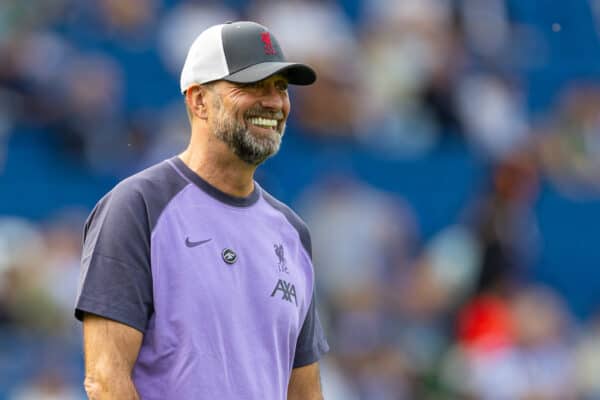 "You develop as a person as well as a footballer, and I give so much credit to Liverpool for the way they looked after me, all the time I was away. I'm forever grateful for that.
"It was an important period, really good for me, and it was a big reason I was able to develop into the player and the person I have.
"The training sessions, wow! I knew that this is the kind of training that you win something from! You don't train like that and then at the end of the season you get nothing.
"You look at the time, there was [Mohamed] Salah, [Sadio] Mane, [Roberto] Firmino and others. I knew the chances [of playing] were very, very slim.
"I knew I needed to get to a place where I was playing every week. It was hard [leaving], but it was a decision I had to make."