Liverpool are currently valued at £4.36 billion, and a current FSG investor continues to rue the missed opportunity of purchasing the club for £288 million back in 2008.
Fenway Sports Group purchased the Reds for £300 million just 13 years ago, overseeing a dramatic rise in value to see the club now sit fourth in Forbes' most valuable football team list.
In March 2021, FSG confirmed that they had sold a £533 million stake in their company to RedBird Capital, equating to 11 percent and giving them an indirect tie to Liverpool.
But it could have been different had the founder and managing partner of RedBird Capital Partners, Gerry Cardinale, had his way back in 2008. He had recommended a $350 million (£288m in today's money) purchase of the club while working for Goldman Sachs – an investment bank.
While indirectly involved with the club some 15 years later, he does still rue what could have been with Liverpool FC.
"I created the YES Network with [George] Steinbrenner when I was 33 years old, so the advice to my 33-year-old self would have been the inkling that we had a few years later to go buy Liverpool at a $350 million valuation," he said at the MIT Sloan Sports Analytics Conference.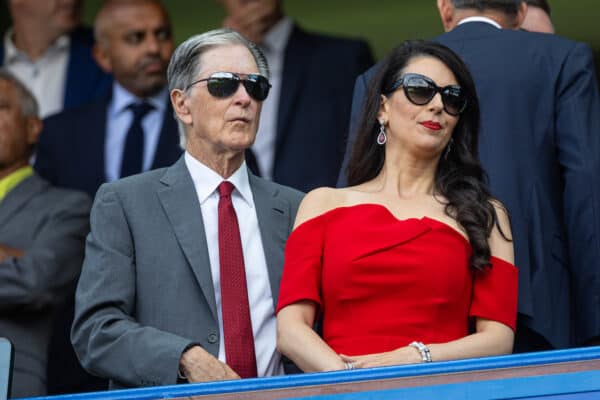 "Goldman (Sachs) shut me down on that, and we would have done that a lot earlier and that would have been pretty good."
A sliding doors moment for Liverpool, perhaps. Nevertheless, Cardinale, an FSG investor, now has Liverpool on his portfolio alongside RedBird's stakes in Ligue 1's Toulouse and AC Milan.
The Reds, of course, meet Toulouse in the Europa League this season – the French side are back in European football after a 13-year absence.
Cardinale has been involved in their rise and is another who has been heavily influenced by Moneyball founder Billy Beane – also a friend of John W Henry – saying he is a "big believer" in the methods.
"You can do European football if you approach it with the 'Moneyball mentality'," he explained. "That's great because that basically says you don't have to sacrifice performance on the field for cash flow or vice versa.
"We spent five years apprenticing and learning. We met with close to over 200 teams across basically every country. Made our first investment in Toulouse, it was data analytics-driven.
"Then with Fenway, something similar, migrating up to the larger teams and then finally, the control buy at AC Milan."