Curtis Jones has admitted he felt he had "hit a brick wall" when he got into the Liverpool first team, but explained how he overcame it.
Since properly returning from injury in April, Jones has been one of Jurgen Klopp's go-to men in Liverpool's midfield.
His ascent to this point hasn't been linear, though, and he has had to overcome injury and competition along the way.
The 22-year-old said: "As a kid I always came through the age groups. I came into the first team and kind of felt like I hit brick a wall – I couldn't take the next steps."
Jones really announced himself at Anfield in January of 2020, when he scored a fantastic curler to beat Everton in the FA Cup. Since, his growth has been hampered but this year has seen him take big steps forward.
"I always wanted to score goals, pick up the ball and stuff. Then I learned 'OK, there's more that the gaffer and the staff want'," the lad from Liverpool 8 explained.
"I try to work on the overall package now. Still a lot to learn, but I'm getting there."
As an academy prospect, Jones was always full of goals and trickery in the final third. He has had to rein in that instinct, though, to become a more permanent fixture in the first team.
He is now a fantastic holder of the ball and is key to Liverpool's pressing machine – not everyone is fully won over yet, though.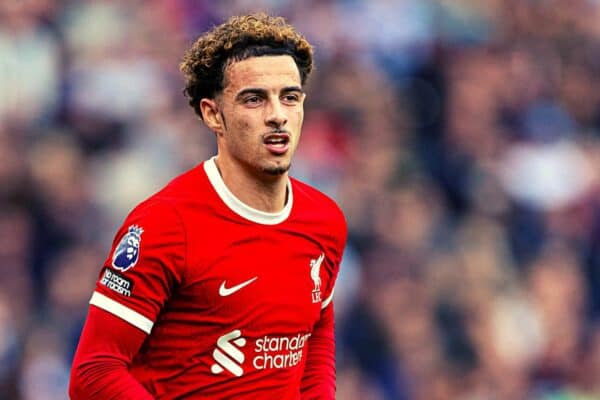 On criticism, Jones said: "I couldn't care. People will say 'he's the next this or that' when you play well. I'm a Scouser, we're used to dealing with bad parts, it doesn't faze me."
That attitude helped Jones when he faced long spells on the sidelines.
"I had a time where I was out for, I think, 15 weeks, and the hunger I had to come back," the Liverpool midfielder added.
"I saw a chance to come in the team and help. I worked hard, my frame of mind changed. But more importantly, I needed games."
Jones has come on massively recently, but is still young and he has plenty of potential to fulfil at his boyhood club.