Curtis Jones has credited Steven Gerrard as having had a vital influence on his eventual rise to the Liverpool first team.
Still aged just 22, Jones has made 106 appearances in all competitions and nailed down a regular spot in Jurgen Klopp's competitive midfield in 2023.
The midfielder was a product of the club's youth academy, and worked under ex-skipper and fellow Scouser Gerrard at U18 level as he worked his way through the ranks as a teenager.
Speaking on the latest episode of the We Are Liverpool podcast, Jones detailed the stern words he received from the former No. 8 which helped him on his way to becoming the player he is today.
"I say it now, still, I feel like Steven was the one who came in and made me really think, 'Look, if I lock all the way in, now I can go to the top,'" explained Jones, who now sports the No. 17 jersey formerly occupied by Gerrard.
"I'll never forget the time, we'd been away on pre-season – I don't know what country it was – we came back and he got the whole team in on a one-to-one and he'd been speaking about the things you did well and what you needed to improve.
"I remember when he came in – I don't want to say what he said – it was good but it was not nice. It wasn't nice. It was like the harsh truths.
"I'll say a little bit: 'I gave you the 10 shirt on your back because I want you to be my main lad in my team and I want to build the team around you, but you didn't show enough".
"There was a game that he said, this is was what stuck in my head a lot – where I wanted to show him that anything you need from me I'll do it – we'd been beaten by Fulham and he said I'd been tackled and the lad had stood over and said something while I'd been on the floor.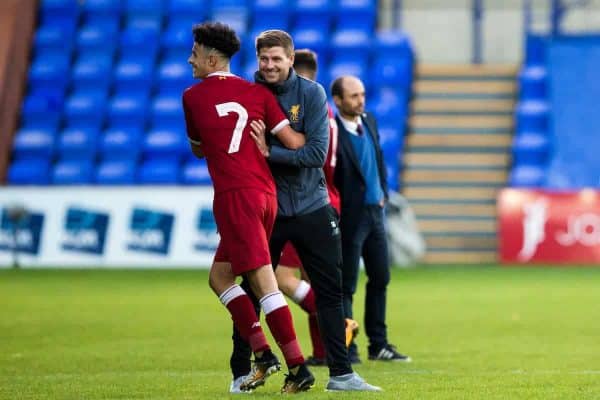 "He turned around to me and said, 'What did you do about it?!' I said, 'I can't remember', and he said, 'Well, I'll tell you, you did nothing!'
"I sat there and thought, 'you're right'. This is my club, there are people like you who have played your whole life here and even came back to the academy and now you're a coach, you want to give your all to the club.
"There are people like me, I'm a Scouser myself, I don't understand the situation I'm in. I need to grow up here and need to be a man."
Jones has gone on to become a local hero in his own right, netting his first-ever goal for the club in an FA Cup Merseyside derby win back in January 2020.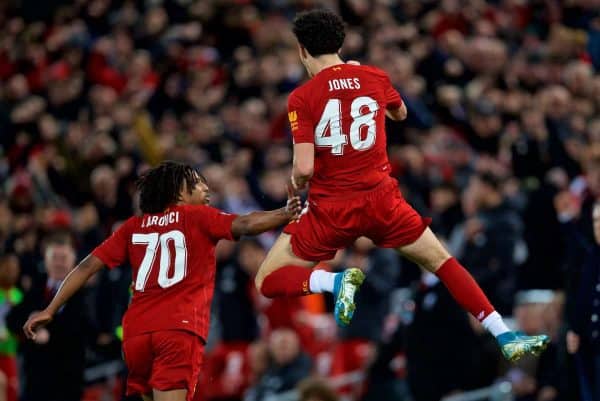 He insists that there was encouragement from Gerrard to go along with the criticism, adding: "At the same time, he'd tell me when I was doing well."
Earlier this year, Gerrard claimed Jones was "more talented" than he was in terms of technical ability, adding that he told Jurgen Klopp to "stay with this kid" while he was working with the academy.
He has a long way to go to emulate the achievements of his U18 boss, but with numerous medals already under his belt there is every chance Jones could end his Liverpool career with a collection even Gerrard would envy.