Gareth Southgate cannot understand why fans turned on Jordan Henderson after the long-serving England vice-captain was booed off against Australia at Wembley.
Eyebrows were raised when the 33-year-old swapped his role as Liverpool skipper for the Saudi Pro League, joining Steven Gerrard's Al-Ettifaq in a controversial £12million deal.
Henderson had been a high-profile supporter of LGBTQ+ rights during his time at Anfield and last month apologised for any hurt he caused by moving to a country where homosexuality is illegal.
There was no noticeable negative reaction towards him during September's doubleheader against Ukraine and Scotland, but things were different in England's first home match since his controversial move.
There were murmurs when Henderson's named was read out before Friday's 1-0 friendly win against Australia at sold-out Wembley, where he was jeered by some fans when replaced in the second half.
"I really don't understand it," Southgate said of the reaction. "He's a player who I think has 79 caps now for England.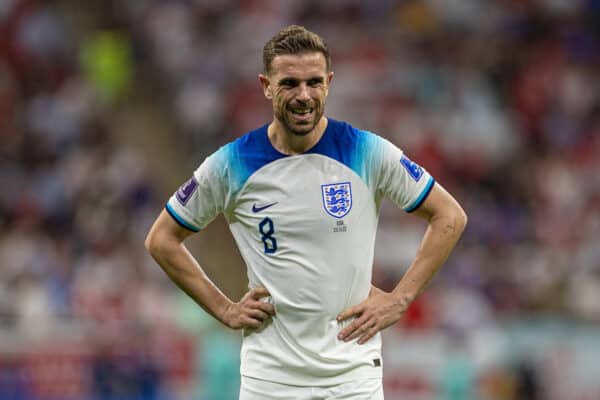 "His commitment and what he has delivered for England is exceptional.
"His role within the group on and off the pitch is phenomenally important.
"He's the one that has taken the likes of Jude Bellingham under his wing as soon as he came in the squad, provides a brilliant role model for all of the group in his professionalism and his approach to every part of his work.
"Some people decided to boo. I really don't understand what that is for.
"We've got players in England shirts. Yeah, come on, we play Italy on Tuesday (in a key Euro 2024 qualifier). Let's get behind this team.
"I know we weren't at our best tonight but that was due to a lot of changes we made and we gave the players out there a difficult task because to be cohesive with so many changes is tough.
"But I would just say that this is a team that are delivering a lot and they all deserve everybody's support."
Speaking upon calling up Henderson for September's fixtures, Southgate said "I don't really know why a player would receive an adverse reaction because of where he plays."
Asked if perhaps the player's recent promotion of Saudi Arabia's 2034 World Cup bid might have had an impact, Southgate said: "What has that got to do with supporting a guy wearing an England shirt?"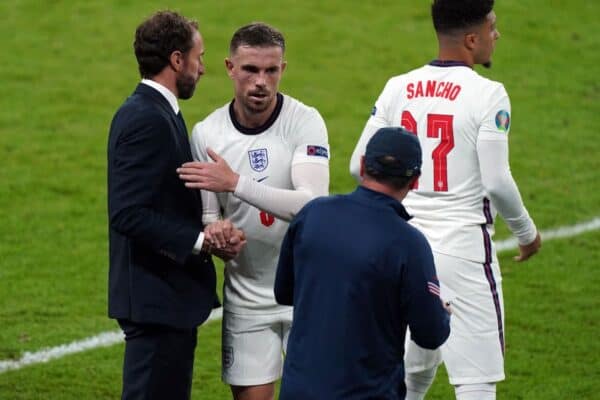 Put to him that England fans may not agree with Henderson's principles, he said: "Well, yeah, I don't really know where we are heading with everything.
"I'm hugely impressed with the impeccable values and decisions that everybody in our country is making then.
"Yeah, clearly, I don't understand it. I know what's created it and I know why it has happened, but it defies logic to me that you would give a player who is playing and putting his heart and soul into playing for England… why boo him?
"How is that going to help him or help the team?"
Southgate was later quizzed about his comments relating to what created the reception, only to respond "there's nothing to gained by going over it, really".
The England manager was heard loud and clear in the post-match press conference, but the same could not be said for counterpart Graham Arnold.
The passionate Australia boss lost his voice on a night when his side pushed England close, only to lose to returning Ollie Watkins' 57th-minute effort.
Arnold's assistant Rene Meulensteen instead faced the media and was asked if it felt like a missed opportunity given the Socceroos' performance under the arch.
"Yeah, I think so," the former Manchester United coach said.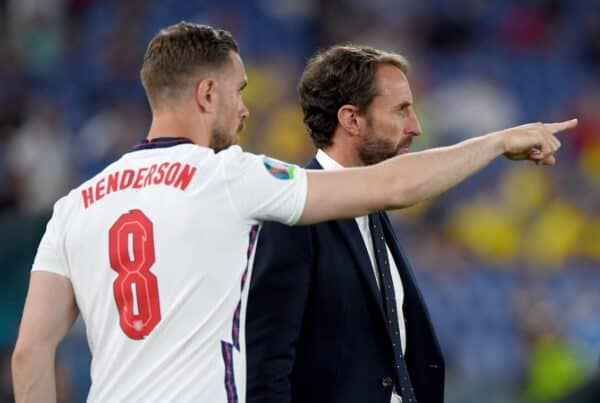 "Having said that, I think we'd be very, very proud of this performance.
"Sometimes in football you play games and the results are not going for you, then you try to look for what the causes are.
"But this, I think, is one of those losses where you can be really, really proud of the performance.
"I mean, we played against a very strong nation.
"They've obviously got a very big game coming up in a few days against Italy as we all know but they can field two world-class teams, without a shadow of a doubt."