For the second international break in a row, Liverpool have been given the early Saturday kick-off and it means four senior players will, again, have a very tight turnaround for Everton's visit.
Jurgen Klopp has not made attempts to hide his disdain for 12.30pm kick-offs when they immediately follow international breaks, which the Reds have now been selected for twice in a row.
"We have four international breaks until March, two of them we have already the 12.30 kick-off," the manager said last month before the trip to Wolves.
"This is a joke. We have players in South America, I didn't see them yet and in 24 hours we play. It is like it is."
For that early trip to Wolves, only Alisson and Alexis Mac Allister started while Luis Diaz and Darwin Nunez both came off the bench – though the Argentine was pulled at half-time after looking extremely fatigued.
And it is the same quartet that Klopp will have concerns over for the October international break, as they all play in the early hours of Wednesday morning (BST) in South America.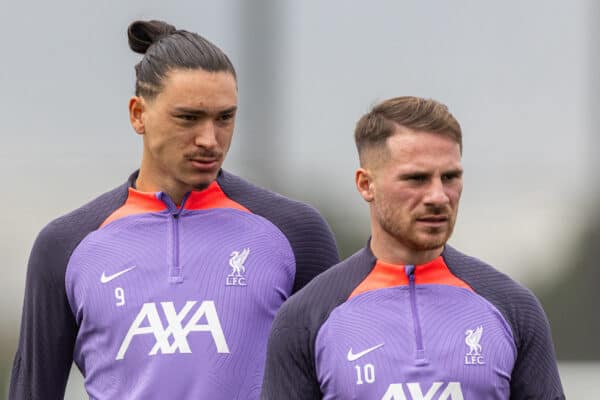 They then have to safely navigate their respective fixtures to return to Merseyside injury-free and will have little time to recover and prepare for Everton's visit on Saturday.
"The boys leave now in all directions and we have to hope that they come back healthy and then we start again," Klopp told LFCTV after the draw at Brighton.
Alisson and Nunez will face one another as Uruguay host Brazil in a World Cup qualifier which starts at 1am (BST) on Wednesday, while Diaz has a slightly earlier kick-off of 12.30am as Colombia meet Ecuador.
Mac Allister, though, has the latest start with Argentina's qualifier in Peru not getting underway until 3am – leaving little turnaround time when arriving back in Liverpool after a long flight.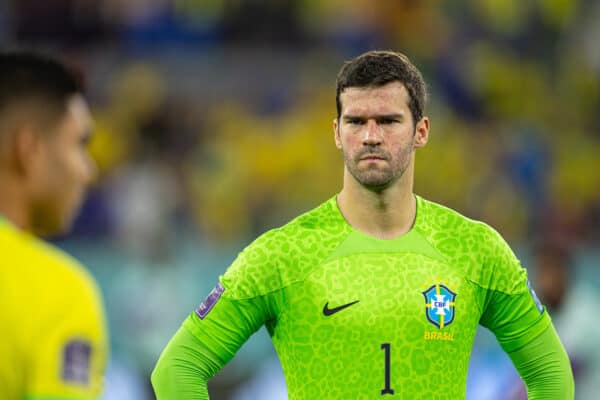 "It is only two and a half hours before the 3pm games, that is true but it is completely different when you have a pre-match meal at 9am," Klopp explained when further discussing 12.30pm starts.
"It means the boys are really not there yet because they come from a completely different time zone. And everyone who has ever had jet lag knows how that feels."
The visit of Everton on October 21 is Klopp's 13th Saturday lunchtime kick-off in the Premier League immediately after an international break, which is more than double the amount of the next club.
It is no wonder then that Klopp holds a lot of frustration towards when Liverpool's games are scheduled, the only saving grace on this occasion is that the Reds are playing at Anfield.