Jurgen Klopp has opened up on the rotation policy that is helping Liverpool deal with the demands of a regular Thursday-Sunday schedule this season.
The Reds' involvement in the Europa League this term means their games in continental competition and the Premier League are frequently being squeezed into the back end of each week.
Klopp has looked to mitigate for those testing turnarounds by making 11, six and eight changes respectively for the three Europa League group-stage fixtures his side have contested thus far.
And he has now explained how leaving key men out in midweek is allowing for proper training sessions to continue in the buildup to the weekend's game.
He said: "Thursday-Sunday is not great but it's something we've known for long enough, so that's fine.
"The boys who didn't play [Thursday] will have a proper session [Friday] so that's good, they stay in training.
"But if we would play always the same team like we did in the past in the Champions League, then there's no training at all, it's just recovery and go again.
"So far we could do it like that (rotating), and because we don't have too many injuries – it's always too much but it's still OK in the moment and hopefully it stays like that – that's why we can do it like that.
"A lot of players who didn't play [against Toulouse] will probably start on Sunday so for them it's fine, they had a day off today just warming up and kicking a few balls.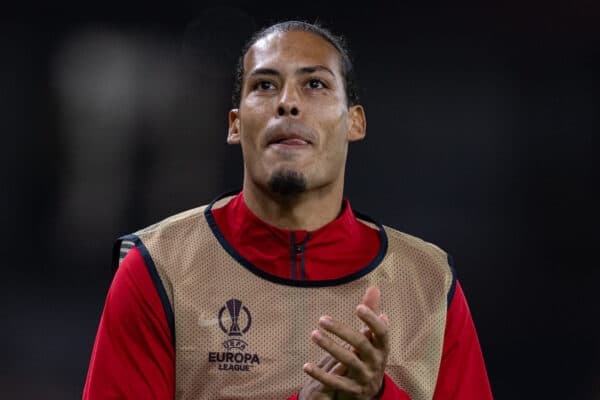 "Now [Friday] a proper session and then we prepare for Nottingham. This rhythm is the rhythm we have this year and we should get used to it rather sooner than later. So far it was OK.
"A Premier League season with European football and all the cup competitions is an intense season, we never had a problem with that.
"That's all fine, you need a specific amount of recovery time and as long as you can have that we are ready again."