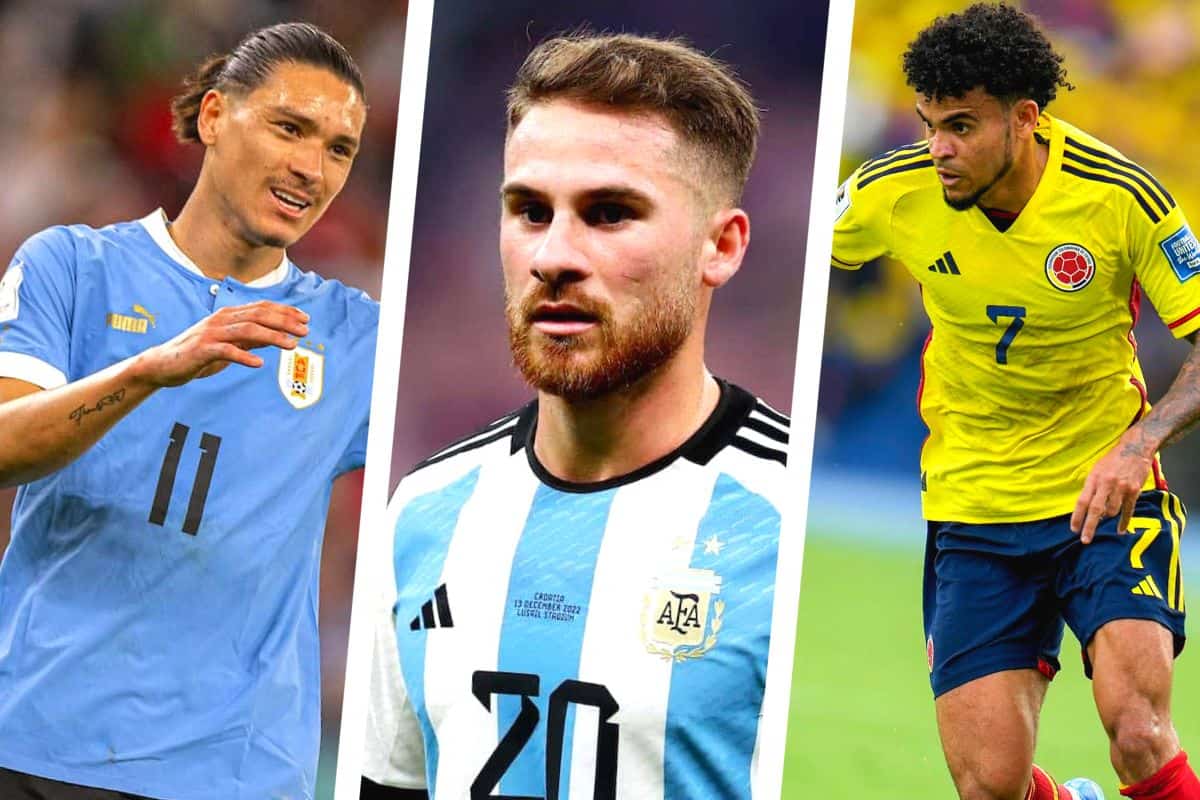 Jurgen Klopp has explained how Liverpool have tried to protect their South American players from fatigue ahead of another early kick-off following an international break.
The Reds were also given the dreaded 12.30pm time slot when they travelled to Wolves after September's round of national team fixtures, and elected to leave both Luis Diaz and Darwin Nunez bench as a result.
Alexis Mac Allister started that game at Molineux despite having made a gruelling journey to Argentina, but had to be replaced at the break after a leggy first-half performance.
Fortunately, Liverpool have taken steps to avoid a repeat when they take on Everton at Anfield on Saturday, with Klopp sharing the details at his pre-match press conference on Friday.
Klopp explained: "We tried the first time but it didn't work out because of miscommunication with other clubs. [This time] we booked better flights, brought them all together.
"[We] picked them up wherever they played so they didn't have to take the commercial flight from here to there, which is obviously pretty tiring after 100 minutes of football then they leave you at an airport and you have to make sure you get your connecting flight.
"We are pretty good at that usually because we obviously had enough opportunities to practise it.
"This time, it was much better. The boys were, pretty quickly after the game, on a plane and could fly straight to England. That makes a massive difference.
"What we can do, we always try to do. First time it didn't work out because it's pretty expensive, you cannot pay all these planes alone all the time, so usually we share it with other clubs.
"This time it worked out pretty well."
Diaz, Nunez, Mac Allister and Alisson were all involved in training on Thursday this week, whereas after the last international break they did not return to Kirkby until the Friday.
Liverpool have been handed the early Saturday kick off TV slot for BT Sport / TNT Sports more than double of any other club in the last five seasons.