It has been nearly two weeks since Luis Diaz's father, Luis Manuel Diaz, was kidnapped in Colombia. Jurgen Klopp has now said "there are positive signs" and he is "available" to play.
After returning to the pitch against Luton, Diaz is set to play some part in Liverpool's Europa League match against Toulouse.
Klopp explained: "He wants to be with us; he travelled; he is here; he is available."
On the situtation regarding his father, the manager said there is "no real news, always positive signs somehow but not real news."
Diaz has been the one to make a decision on his return to football and Klopp said: "He decided last week, because he cannot go to Colombia – that will not be the case in the moment – so he's here.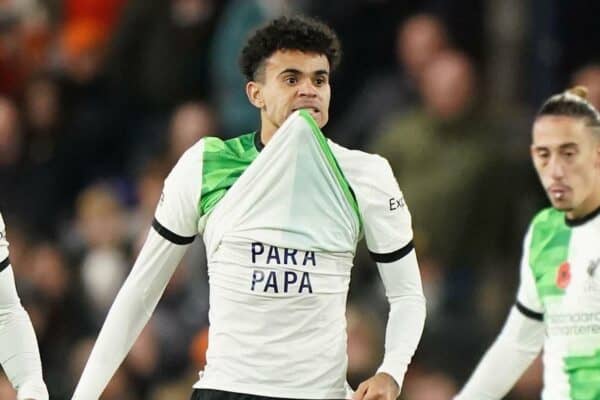 "When he's in training, it's a safe place. When he's around the matches, it's a safe place with the team, everything is OK."
The Colombian winger played his first game since the events began, when he came on and equalised against Luton on Sunday.
After scoring, he lifted his shirt up and revealed a message reading "Libertad para papa," meaning "Freedom for Dad."
Diaz Sr. and Diaz's mother, Cilenis Marulanda, were kidnapped on October 28 in Barrancas. His mother was quickly rescued but his father is still being held hostage.
It is believed The National Liberation Army of Colombia (ELN) are still holding Diaz Sr. and have reportedly asked for 'security guarantees' before releasing him.
This is despite the guerrilla group previously claiming to be unaware of his kidnapping.