Liverpool are preparing for the dreaded early kick-off after an international break this weekend, a slot that Jurgen Klopp's side are handed comfortably more than anyone else.
The Premier League returns on Saturday and the top two sides in the division will lock horns for the first fixture of the weekend in a lunchtime meeting at the Etihad.
It is a kick-off time that Klopp has often voiced his frustration at being given, particularly when they come straight after an international break.
The travel involved for the international Reds, particularly the South American contingent, can make this a potential banana skin, but even without the international precursor, it can be a tough one to navigate.
So how have the Reds typically fared in early Saturday fixtures under the current manager?
Klopp's first season at the club yielded two wins and one defeat from his four early kick-offs – played at 12.45pm during that season – but history usually views 2015/16 as something of a transition phase for the club.
The record was then replicated in Klopp's first full season at the club, when the Reds picked up the same number of points from the same number of fixtures.
It was a trend that worsened in 2017/18 despite Liverpool reaching a Champions League final, when they recorded just one win from their eight outings in the Saturday midday slot.
There were perfect records in 2018/19, 2019/20 and 2021/22, sandwiching the covid-impacted season in which Liverpool won just one of their 12.30pm encounters.
Last season was a particularly difficult one as far as early kick-offs were concerned, with the Reds winning none of their six games at that time.
12.30pm results since the start of 2022/23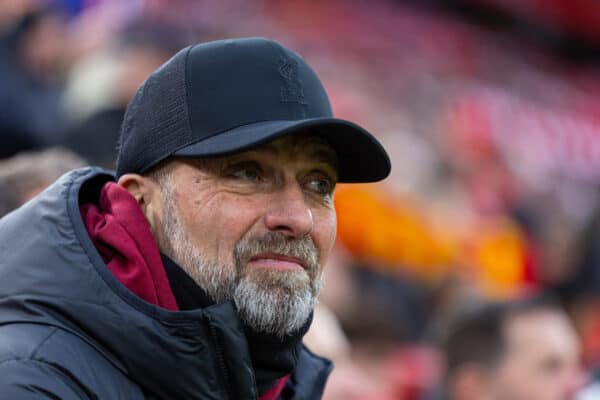 Things have improved again somewhat this season with a dramatic late victory over Wolves in September being followed up with a 2-0 win in the Merseyside derby last month.
It leaves Liverpool with a record of 19 wins, 13 draws and seven defeats from the 39 early kick-offs they have faced since Klopp took over in October 2015.
That works out at an average of 1.8 points per game, which might be slightly better than many think given the horror stories we have encountered at that time!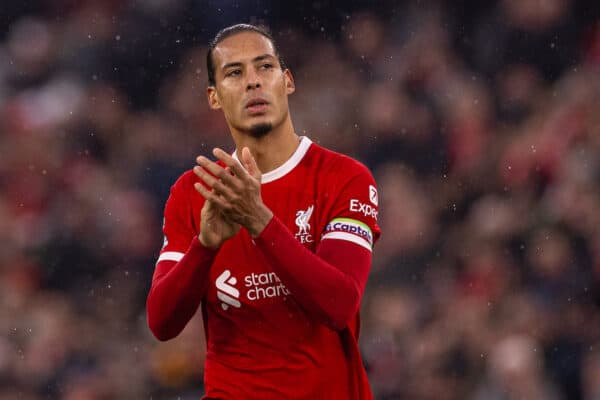 Yet another 12.30pm clash looms next month away at Crystal Palace, but fortunately, we are now without an international break until March.
Perhaps the biggest test of all awaits on Saturday, though, with Man City playing host in a game that could have wider implications for the title race.
Liverpool sit just one point behind Pep Guardiola's side having made a strong start to the Premier League season, but their credentials will be put to the test at the Etihad.
Let's hope the Reds can do the business despite being dealt another tricky hand after an international break!