Liverpool's former Director of Research, Dr Ian Graham, has revealed that he was approached by "a couple of Premier League teams" and why he turned them down.
Alongside Michael Edwards and the coaching staff, Graham was one of the key figures in Liverpool's ascension to the top of world football, building a highly-respected analytics team.
Graham left Liverpool in the summer of 2022, and is highly-sought after in football. He revealed to ESPN that he "got approached by a couple of Premier League teams" who wanted him to replicate his Liverpool success.
The 44-year-old explained why he rejected the offers, saying: "Liverpool was the club I supported. So, it was literally my dream job, although it turned into a nightmare at various points.
"Overall, it was my dream job. And so, I had zero motivation to just do the same thing again. Just changing the colour of the shirts, that's not enough of a change for me."
Graham speaks rarely and, in this interview with journalist Ryan O'Hanlon, he tried to explain why Liverpool's data-driven approach was so effective.
"We had owners that were deeply invested in a data-driven approach, which isn't the case at other teams," Graham said.
"And I learned from experience: You need that investment from the top, otherwise it's just not going to work.
"I also had the privilege working for a sporting director who is also heavily invested in data. So, even if the owners are invested, that doesn't mean that people actually making the sporting decisions are invested."
Working closely with Sporting Director Edwards, Liverpool's transfer team and the coaching staff, Graham helped build a squad capable of winning every trophy in the game.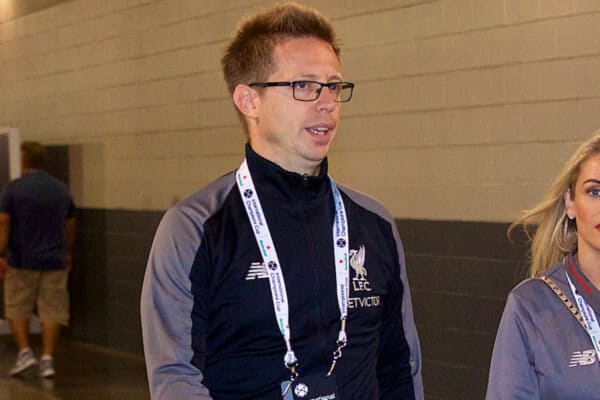 It was relative bargains like Andy Robertson (£8 million), Joel Matip (free) and Mo Salah (£34m) that were essential parts of Liverpool's triumphs, and Graham was vital in their acquisitions.
The process wasn't easy, and the former-Director of Research said: "Half the trick is actually implementing the decision-making process. It's not having smart analytics.
"Yes, we offer the smart analytics, but it's how to use them is the real trick."
Liverpool had that trick nailed to a tee, let's hope they haven't lost it.