Netherlands manager Ronald Koeman has declared Ryan Gravenberch's banishment from the Dutch setup as "over," explaining when he could return.
Gravenberch pulled out of the Netherlands U21s squad for the September break in order to focus on his move to Liverpool, which sparked ire in the Dutch FA (KNVB).
U21s manager Michael Reiziger criticised the midfielder's decision, with Koeman backing his fellow coach by leaving him out of selection for October and November.
The 21-year-old's omission from Koeman's provisional squad for the upcoming Euro 2024 qualifiers against the Republic of Ireland and Gibraltar suggested his punishment would continue.
But speaking to Ziggo Sport this week, the manager has detailed talks with Gravenberch and revealed when he could be recalled.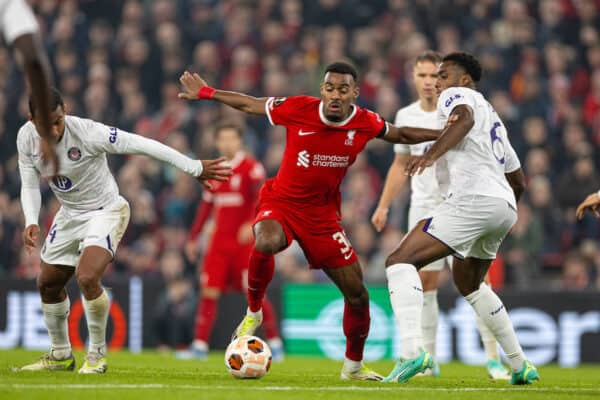 "Before the pre-selection was announced, I called him and said that he was not there," Koeman explained.
"But if he continues to develop in this way, he will join the Dutch national team.
"I told him that I want to do it with the same group as much as possible in the coming international match.
"We are going to qualify, which means we will have practice matches in March and June and then the European Championship.
"He is a midfielder who is definitely in the picture if he plays more.
"That was already the case at Bayern, but if you saw every weekend that he did not play or came on for five minutes…then it does not make sense to select him."
?? Nigel de Jong, ex-Man City midfielder and now technical director of the Dutch FA, was at the AXA Training Centre today.

De Jong crucial to any decision over when to reintegrate #LFC's Ryan Gravenbech within the Netherlands setup. pic.twitter.com/HHIrwpjWel

— Jack Lusby (@LusbyJack) November 3, 2023
With Nigel de Jong, technical director of the KNVB, visiting the AXA Training Centre last week, the seeds were seemingly sown for Gravenberch's reintegration.
It would likely have represented the first meeting between officials from the KNVB and Gravenberch, with Koeman now understanding his reasons to turn down an U21s call-up.
"No, that's over," he said, when asked if Gravenberch would remain in exile.
"Whether his withdrawal was understandable? Maybe, but I actually think that he was able to get the matches at the Dutch Juniors that he did not play before.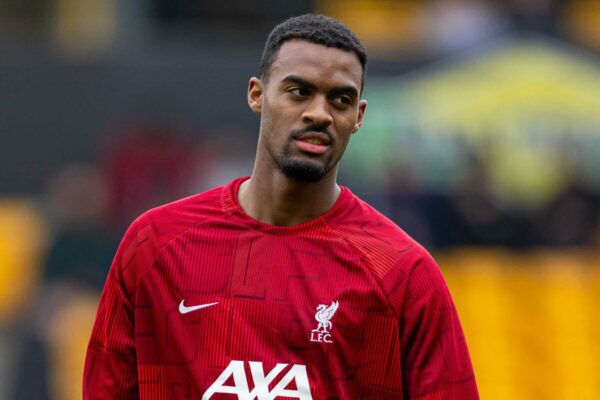 "Of course there is something to be said for him being like that, but I think that we at the KNVB should never be happy if someone does not opt out for a good reason.
"I was also a football player, but you have to draw a line.
"We told Ryan: we understand it a bit, but we don't think it's OK. If you are called, you must come."