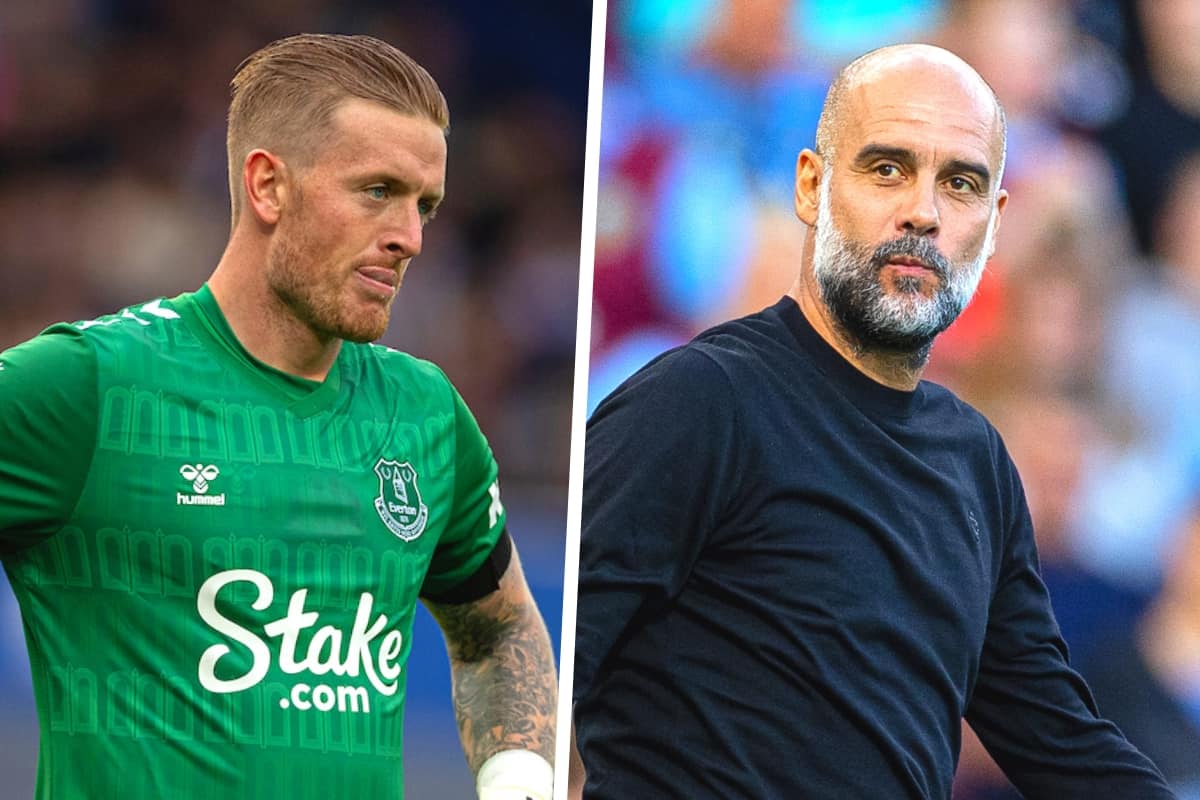 With Everton docked 10 points for a single breach of FFP, dropping to 19th in the Premier League, Liverpool fans were left to ask: what about Man City?
Friday brought the end of a lengthy investigation into Everton's spending, with their accounts confirming losses exceeding limits imposed by the Premier League.
Following a disciplinary hearing, an independent commission ruled that the Merseyside club should be docked 10 points, effectively immediately.
Everton have dropped from 14th in the league to 19th, level on points with bottom-placed Burnley, leaving Sean Dyche's side in a tough position.
It is a significant sanction from the Premier League, and comes with 115 charges looming over Man City and an investigation ongoing into Chelsea's spending under Roman Abramovich.
That was the feeling among Liverpool fans as they reacted to the news on social media.
As Everton allude to here, judgements on whether this is a disproportionate punishment can probably only be made if Manchester City are found guilty. On this evidence, the sanctions they would face for even a handful of charges being proven would be remarkable. https://t.co/TbbLer41xx

— David Lynch (@dmlynchlfc) November 17, 2023
Bar confirming the intention to appeal their immediate deduction of 10 points, the core line of Everton's statement is:

"The club will monitor with great interest the decisions made in any other cases concerning the Premier League's Profit and Sustainability Rules"

As us all!

— Melissa Reddy (@MelissaReddy_) November 17, 2023
"The Club will also monitor with great interest the decisions made in any other cases concerning the Premier League's Profit and Sustainability Rules."

Indeed.

— Gareth Roberts (@robbohuyton) November 17, 2023
Just as well for Everton that the points deduction won't have any impact on their Premier League status this season.

That said, all clubs that cheat should be punished
and severely.
Hopefully, Everton's case is not the PL's quick win in order to prove it can govern itself.

— Ged Rea (@ged0407) November 17, 2023
"Joke of a decision and the punishment is wholly disproportionate to the crime here.

"Seems honesty is not the best policy as the one team who has been straight and honest with missing the target gets crucified and everyone else does what they want as long as they deny it.

"Ours is a friendly rivalry and as much as I find amusement in their annual relegation struggles this is not the way I want to see them go down.

"Hope they stay up regardless and then pressure the FA to make them actually get on with pursuing the other cases."

– Daniel Moss on Facebook.
Just a reminder that Man City still haven't been charged for 115 breaches of Financial Fair Play and have faced no punishment, while Everton have been docked 10 points for one charge.

Premier League, most corrupted league in the world.

— Samuel (@SamueILFC) November 17, 2023
We're all very excited to see what they give Man City for their……. 115 breaches. Make sure there's consistency!? https://t.co/yLLiXqKO7p pic.twitter.com/4rtDFjAnHQ

— Chloe bloxam (@ChloeBloxam) November 17, 2023
Premier League in 2050 "we are still investigating Man City's 115 breaches & financial doping..…" https://t.co/PVt9RiAA4M

— Moby (@Mobyhaque1) November 17, 2023
10 points is an absolute disgrace. Everton are fully justified in launching an appeal and it has felt all the way through that there has been an ambition to make an example of the club.
If 10 points is a baseline, what happens if the club facing 115 charges is deemed guilty?

— Dominic King (@DominicKing_DM) November 17, 2023
Are you ready for Premier League docking a certain team 1150 points? pic.twitter.com/wOE6AtYaBf

— LFChistory.net (@LFChistory) November 17, 2023
"Man Citeh have got to be worried – Everton, 10 pts deduction for 1 breach – it's already been proved that Citeh breached 115 regulations (just their delaying tactics stopped UEFA from being able to legally punish them).

"The Premier League don't have that restriction – 115 breaches x 10 points each = 1,150 point deduction – that should be more than enough to demote them to the Northern Premier League (or lower).

"So, Premier League do the right thing and demote Citeh and take all their ill gotten gains away from them."

– Paul Brown on Facebook.
10 points for 2013/14, 10 points for 2018/19, 10 points for 2021/22… #wonthappen pic.twitter.com/bd39AAPT2c

— Andrew Beasley (@BassTunedToRed) November 17, 2023
If you compare the level and volume of breaking of rules Man City should be demoted to the 5th tier of English football and all trophies they've won in the period wiped off the record. ? https://t.co/h8FmvWFSVP

— Red (@TaintlessRed) November 17, 2023
If Everton get 10 points deducted for ONE charge then surely these should be Man City's first 7 league fixtures next season pic.twitter.com/pTsquJkOmB

— Biggies Malls 2.0 (@Biggies_MaIIs) November 17, 2023
"City are the FA's darlings, they see them as England's great hope in Europe, thus City get away with whatever they want. Shocking."

– Glen Aitken on Facebook.
when i think of financial crimes in the Premier League, it's definitely EVERTON that stands out as the most egregious to me. absolutely. for sure.

— Aaron West (@oeste) November 17, 2023
Still faffing about with City, though.

Clubs that threatened to break away got nothing.

Two tier game.

— Steven Kelly (@SteKelly198586) November 17, 2023
If Man City got deducted 10 points for every one of their 115 charges they'd be on zero points for every season dating back to 2010/11 and be left with around half their points total for 09/10. Just saying.

— Scott Saunders (@__scottsaunders) November 17, 2023
---
While Everton's punishment may be justified given their irresponsible spending, which included the construction of their new stadium on Bramley Moore Dock, its severity does set a precedent.
Furthermore, with Man City's charges raised before theirs, the question must be asked of when a conclusion will be reached over their financial breaches.
Unfortunately, while Man City have employed high-paid lawyers to dispute their 115 charges – as they continue to claim record-breaking revenue – Everton's sanction came after they cooperated with the Premier League.