Kevin Keegan ascended to the Liverpool throne and was hailed as the 'King of the Kop', and now is your chance to spend an evening with the Reds' former No. 7.
He may have been a virtual unknown when signed for £33,000 in 1971, but by the time he departed in 1977 there was a lot to say about Keegan.
The former England manager played a pivotal role in the Reds success during the '70s, lifting three league titles, two UEFA Cups, one European Cup and one FA Cup across 323 appearances.
"This lad's got all the confidence in the world. With such a busy bee buzzing about, someone's bound to get stung," the great Bill Shankly assessed after Keegan's first Liverpool match.
Having been part of one of the finest decades in the club's history, Keegan has plenty of stories to tell, and you can be in the room when he does so on Saturday November 18.
Keegan is the headline guest as Liverpool's longest-running fanzine, Red All Over the Land, celebrates its 28-year anniversary at Hotel Liverpool.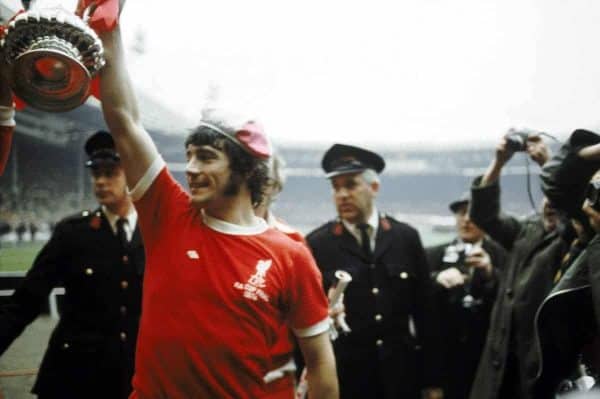 RAOTL are eager to raise money for the Spirit of Shankly's local community funds and you can help by purchasing a ticket to attend and getting involved in the auction and raffle on the night.
Tickets are priced at £35 for a standard ticket, and for a meet and greet with Keegan it is £50 – there is a discount if a full table of eight is booked (£245 and £350 respectively).
The Voice of Anfield, George Sephton, will also be present as part of the entertainment as fans come together for a brilliant cause.
---
* Tickets for the Kevin Keegan night with RAOTL are available here.