Luis Diaz's father could now be released in the "next few hours," with the Colombian military giving guarantees to his kidnappers of no offensive movement.
It was reported on Monday that the group responsible for taking Luis Manuel Diaz at the end of that month had promised to release him, but required "security" promises first in order to do so.
Colombian authorities have intensified efforts to rescue Diaz's father from The National Liberation Army of Colombia (ELN), and according to the latest reports it now appears that freedom could be achieved in the "next few hours."
The Athletic's James Pearce has indicated that the Colombian military have withdrawn troops to help accelerate the release of Diaz's father.
Pearce wrote: "Around 200 soldiers forming part of the search close to the border with Venezuela have been moved to the town of Barrancas where the kidnapping took place."
A statement from the Colombian military has explained that the measures have been taken to allow Luis Manuel Diaz to be freed imminently, meaning that the "security guarantees" requested by the ELN have now been granted.
Colonel Giovanni Montanez expressed that the "repositioning" of the military was designed to ensure a successful "handover of this hostage" in the very near future.
It is a significant and positive step for Diaz and his family, who have suffered unimaginable distress since the kidnapping took place.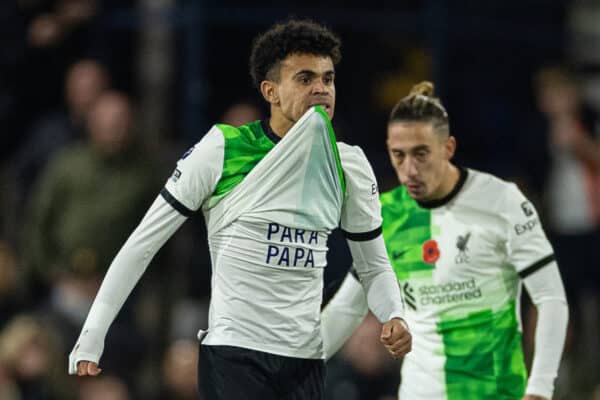 Diaz came off the bench to score an emotional late equaliser for the Reds against Luton in his first appearance since the kidnapping, after which he revealed a message under his shirt which read: "FREEDOM FOR DAD" in English.
Jurgen Klopp expressed his delight with the winger's brave substitute performance, but rightly insisted that the "real problem" had not yet been resolved.
The latest suggestions are that things are progressing in the right direction, and we hope to receive conclusive news that the ordeal is over sooner rather than later.