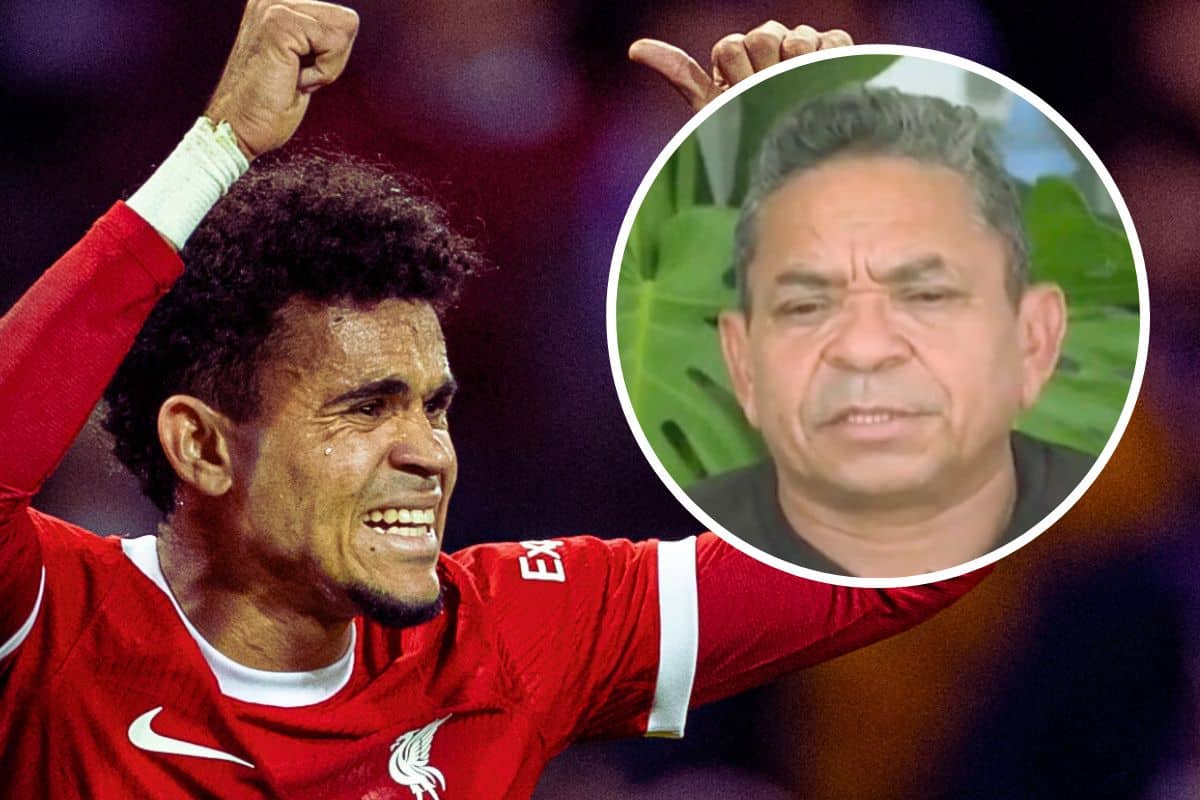 Luis Manuel Diaz has spoken out on the ordeal of being held hostage for nearly two weeks, and revealed he spoke to his son, Luis Diaz, before Liverpool's match vs. Toulouse.
The father of the Liverpool player spoke publicly for the first time on Friday after his release around 24 hours earlier, sharing that no money was requested by the ELN (Colombian National Liberation Army), the guerrilla group that were holding him.
Diaz Sr. revealed how he had the chance to speak to Luis shortly before the Reds' Europa League match against Toulouse.
"I had the opportunity to greet him before he played a football match with his club," the Colombian said.
"I was happy because I was already with my family, with my wife, with my son, with Luis' mother-in-law, with Alejandro and with some people who accompanied us.
"[Luis told me] to keep going because things don't end here and to have a lot of strength to recover from everything that has happened."
Este gol es por la libertad de mi padre y de todos los secuestrados de mi país.

Gracias a todos por su apoyo.??@europapress @bbcmundo @el_pais @AFP @cruzrojacol @ONU_derechos @ONUcolombia @RevistaSemana @nytimes @Reuters @CNNEE @ElTIEMPO @elheraldoco pic.twitter.com/KuRqYkTPhv

— Luis Fernando Díaz (@LuisFDiaz19) November 5, 2023
Speaking on the events of the last two weeks, Diaz Sr. revealed he went nearly two weeks he went "almost 12 days without sleep."
He continued: "Even though the treatment was good, I didn't feel very comfortable. A lot of quite difficult horseback riding, lots of mountains, rain.
"I missed my things, my children, my town, my friends."
Despite the terrifying events, Diaz Sr. insisted he would remain in his home town of Barrancas.
"My aspirations are to continue in my town because I have my entire family in my town," he added.
The government has given me impressively strong and great support. I trust and have faith that it will provide me security to be in Barrancas."
His son, Liverpool winger Luis will return to Colombia this week for international duty and be reunited with his father after shocking incidents they have endured.