Liverpool have 18 first-team players involved with their nations this month, but their next opponents, Man City, have already withdrawn four from international action.
There can be no understating how significant Liverpool's trip to Man City is, with just one point separating the two teams in first and second.
Jurgen Klopp has a number of injury concerns leading up to that match and he will hope the final international fixtures do not compound the issue further.
Pep Guardiola, on the other hand, has already seen four of his players withdraw from international action due to injuries, most of which do not appear too serious.
Nathan Ake missed the trip to Chelsea before the break and was pulled out of the Netherlands' squad, and neither Ederson, Mateo Kovacic nor Matheus Nunes will represent their country.
Nunes was declared "clinically unfit" by Portugal, while Brazil's team doctor said Ederson's foot after the Chelsea match was "swollen" and made it "difficult to walk."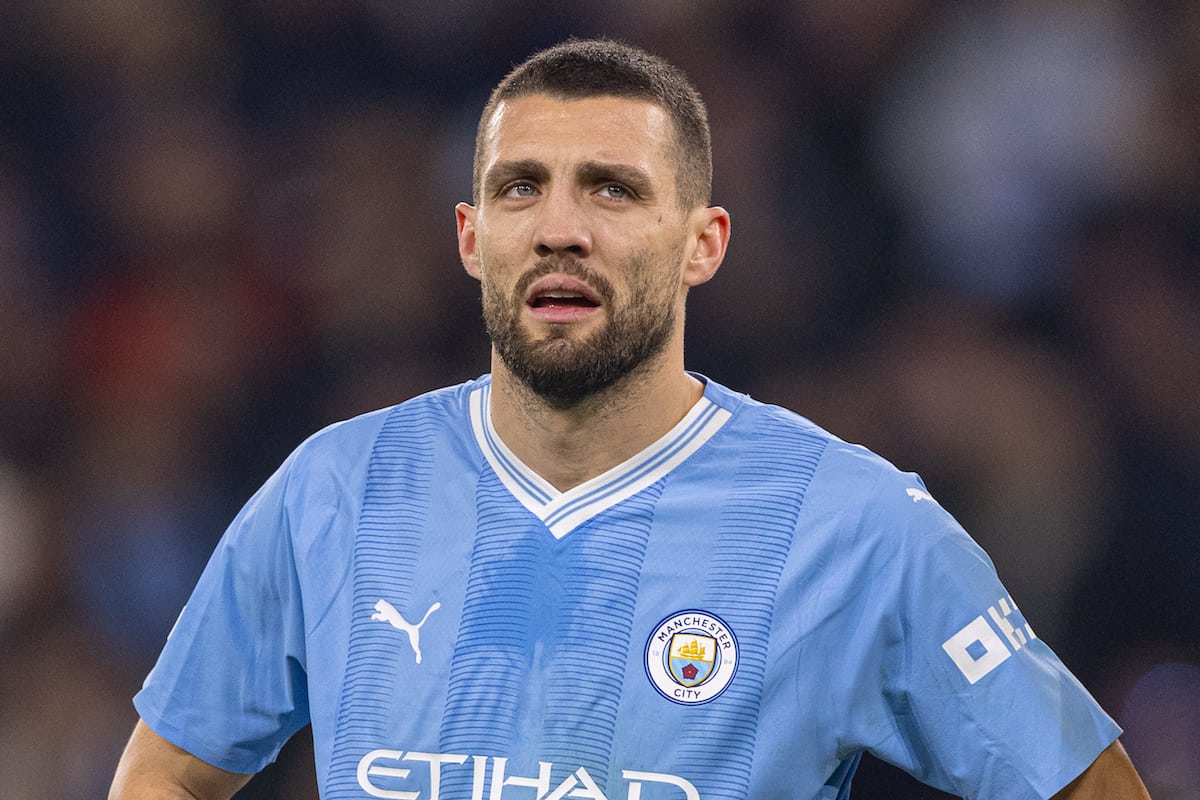 Croatia manager Zlatko Dalic said Kovacic "felt a muscle" and that is why he is to remain in Manchester. It puts all four in 'doubt' for Liverpool's visit, but history suggests we can't assume anything.
As for any other injuries, Kevin De Bruyne, John Stones and Sergio Gomez were all injured before City's final game prior to the international break, the 4-4 draw at Chelsea.
The City boss will likely be vague with a hint of doom and gloom when the time for his press conference rolls around, but we're not new to his 'mind games'.
The Reds, meanwhile, will hope to have Ibrahima Konate, Curtis Jones and Ryan Gravenberch available for the trip to the Etihad, which kicks off at the earliest time slot following the break.
"OK, no-one can say at the moment, but how can you put a game like this on Saturday at 12.30pm?" Klopp rightly bemoaned over the weekend.
"Honestly, the people making the decisions, they cannot feel football, it is just not possible."