Watching Andre in the Copa Libertadores final saw the midfielder showcase exactly why he can be a more than effective No. 6 for Liverpool, especially in possession.
At the start of 2023, Fluminense manager Fernando Diniz told his talented 22-year-old midfielder Andre that he wanted to keep him until the end of the year.
Once the January transfer window was shut, Diniz needed Andre locked in for the full campaign, which in South America runs throughout one calendar year rather than across two as is the case in Europe.
Despite an enquiry from Liverpool in the summer as to his availability, Andre kept his word.
On Saturday night, he was rewarded with a Copa Libertadores title – the biggest club prize in South America and the equivalent to a Champions League.
It was a historic one at that, as it was the first time Fluminense have lifted the continent's top prize.
Loyalty and character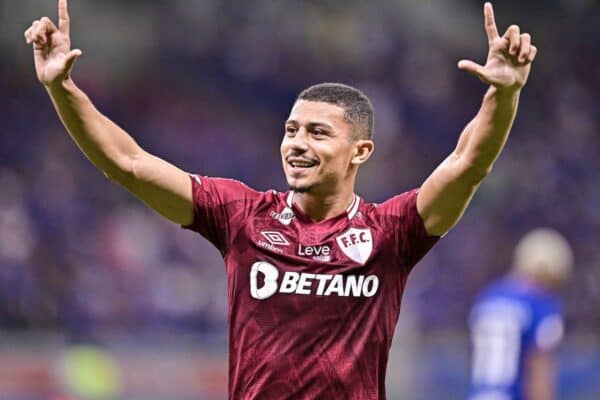 Andre's response to the situation in which he has found himself this year, and the high regard in which he is held by his current manager, are both part of the reason for Liverpool's keen interest.
He valued loyalty to his current club over making more money sooner, which he would have done had he moved to Europe in the summer.
"It was a really hard decision," he said. "I think that if I'd have accepted that offer, I don't know if I'd feel 100 percent comfortable with myself.
"Because I gave my word to Diniz, and he values your word a lot, the honesty.
"He always says that when we do things the right way, good things happen."
That was certainly the case here.
For such talented, ambitious players, offers from Europe are difficult to turn down or delay, but Andre's decision to stay has seen him claim an honour that will remain one of the most cherished in his career, regardless of what he wins in the future.
Learning from Diniz
It also saw him continue to learn under one of the most highly regarded coaches in the game in Diniz.
This is a lauded, heavily analysed tactical system which is seen as part of the future of how football will be played.
It has been referred to by Diniz himself as appositional, in contrast to the Pep Guardiola-style position game:
"Because I like having the ball, people associate me with Guardiola. But stop there.

"His way of having the ball is the opposite of mine. In Guardiola's teams, after two minutes you see that the players obey a space. Whoever is on the right stays on the right, whoever is on the left stays on the right and the ball reaches those spaces.

"Of course, Guardiola changed, the full-backs, like Cancelo, passed.

"The way I see it at this moment is almost appositional. Players migrate positions.

"It's a freer game, we get closer in the sectors of the field and in these sectors, there are changes of position.

"I think this has more to do with the culture of our football."
If you think of the famous 1982 Brazil team that jaunted around the pitches in Spain, it is something like that. Not quite as polished and as elegant at times, but it appears Brazil '82 is part of the aim, or at least part of the spirit of this style.
Andre is at the centre of it. Except there is really no centre to this system, given its high degree of flexibility.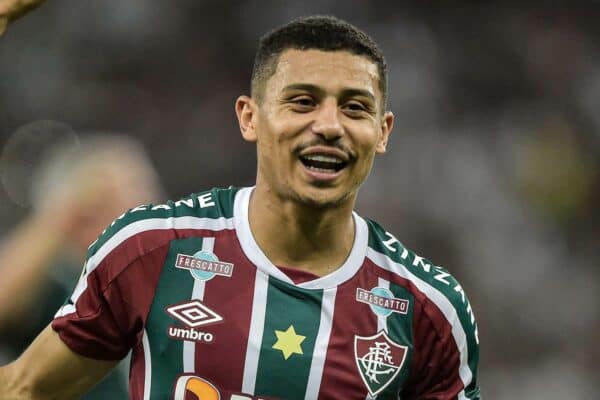 Buildup play is less structured and less positional. It is more of a whirlwind of possession scooting across the pitch vertically and horizontally.
Players carry the ball then offload it, seek out long through-balls, or make unpredictable runs. They often seem to crowd each other out and stand on each other's toes, but a few one-twos later things look clearer and the close combinations make sense.
This lends itself, or requires, good control in tight areas – something Andre has in his skillset.
Andre in the Copa Libertadores final
Andre vs Boca Juniors pic.twitter.com/bEr2CtArO1

— 1947 (@1947production) November 4, 2023
At times against Boca Juniors, when the centre-backs had gone forward, Andre was the deepest player, and one ball launched forward from inside his own half towards the striker led to a dangerous moment for Fluminense from which German Cano might have won a penalty.
Andre dropped between the centre-backs in a narrow formation, rather than the spread centre-backs we're used to seeing, and also travelled up the pitch, exchanging passes with team-mates as he went.
This means he will be used to positional changes such as Trent Alexander-Arnold moving from right-back into midfield, and will have the awareness to cover.
On one occasion, his covering kept the Boca forward onside leading to a chance for Edinson Cavani, but the Uruguayan inexplicably decided to pass the ball back rather than turn and shoot.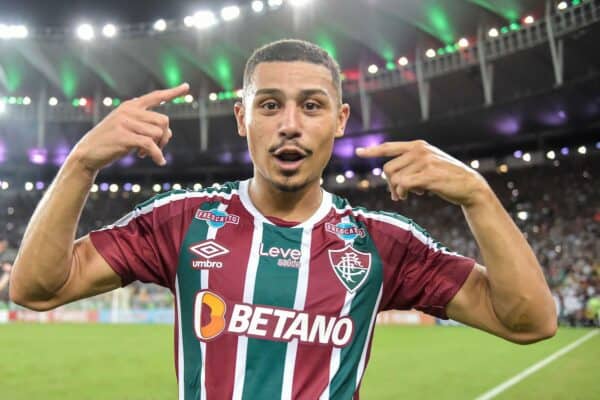 The looseness of positions in this system also mean he is as much a No. 8 as he is a deep-lying midfielder.
In fact, he might be better in the box-to-box role, but his work in this final showed he can be a more than effective "No. 6" for Klopp, especially in possession.
The passing is exactly what you'd want in this role: safe and secure, but also progressive. Andre completed 69 of his 73 attempted passes for a success rate of 95 percent.
The defensive work is good enough, and will likely increase at Liverpool given how high up the deepest midfielder is asked to press.
There was a bit of bite shown as he clashed with Cavani later in the game, and also a demonstration of two-footedness as he attempted a left-footed shot from outside the area.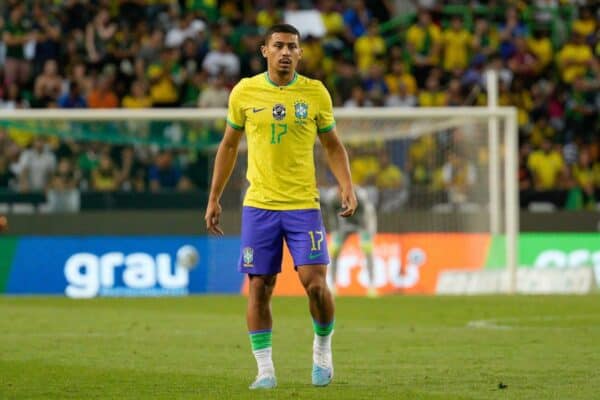 In many ways this style of play suits the chaos of the Libertadores. It's about emotion and reacting to each situation.
There were wonder goals and red cards, and extra time to test the endurance.
If Andre does join Liverpool, as seems quite likely, he joins as a continental champion, and as a player who will be part of Fluminense history.
If he is the final piece of the puzzle for Liverpool, as the club hopes, there could be more to come.