Ahead of the new season, the Premier League and FA have announced "tough new measures" to tackle hateful chanting about events such as Hillsborough.
If you've been to Anfield, you know the drill.
In the vast majority of games, a portion of the away end will start to sing songs about Liverpool fans being 'victims' or sometimes worse.
Football has largely turned a blind eye until recently, but various high profile incidents over the last 12 months, coupled with campaigns against tragedy chanting, have brought it into the spotlight.
Now, English football is beginning to wake up to the problem, with the Premier League, FA and EFL, among others, announcing new measures to tackle hateful chanting.
What their statement says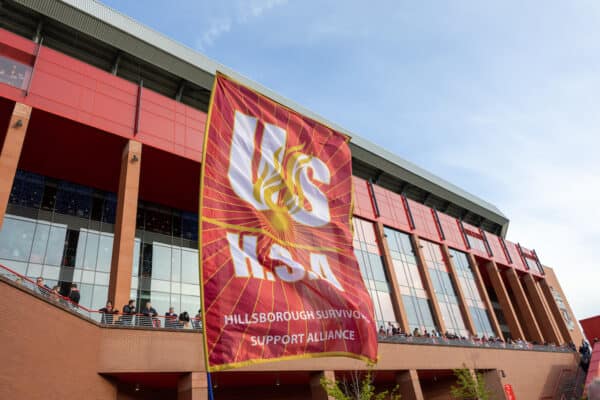 "To challenge the totally unacceptable presence of football tragedy abuse, for season 2023/24, regulation changes and tough new measures have been introduced which will see people who are found to have committed offences face stadium bans and potential criminal prosecution.
"The issue is focused on offensive chanting, gesturing and displaying offensive messages based on football-related tragedies, which causes significant distress to the victims' families, survivors and affected-club supporters.
"Football authorities, supporter groups and law enforcement organisations, including the police and CPS, have united to crack down on fans who participate in this vile form of abuse.
"In addition to bans and criminal sanctions, a range of in-stadium, in-classroom and online resources will be rolled out under the Love Football Protect the Game banner, to educate adults and children alike about the hurt tragedy chanting causes.
"Ground regulations have also been updated to incorporate references to tragedy chanting."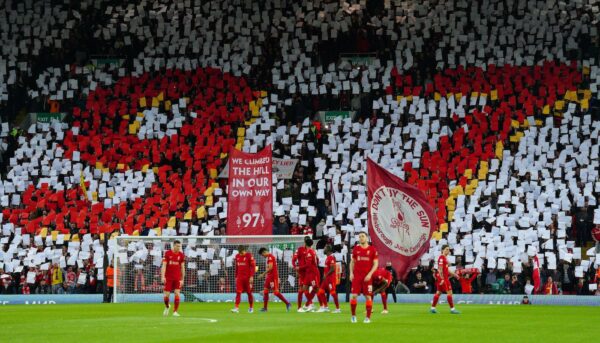 For those who think Liverpool supporters are kicking up a fuss over nothing; we're not.
This could affect any club and the abuse has already been treated as a criminal offence in several cases.
At the FA Cup final, a Man United fan was arrested for wearing a shirt with '97 Not Enough' on the back, while a Tottenham supporter has also recently been banned for making hateful gestures.
The Premier League's CEO, Richard Masters, said: "We also strongly believe there is no room for abhorrent tragedy abuse in football.
"Along with our clubs and the authorities, we are committed to sanctioning those found guilty and will also focus on educating fans of all ages so they understand why this abuse is so hurtful and unacceptable."
Those guilty will hopefully begin to get the message.