New VAR guidelines introduced in the wake of the controversy involving Liverpool will be in use in the Premier League this weekend.
Miscommunication between VAR Darren England and referee Simon Hooper led to a Luis Diaz goal for Liverpool being wrongly disallowed for offside at Tottenham last Saturday.
Audio of the incident was released on Tuesday, with referees' body Professional Game Match Officials Limited (PGMOL) saying it would develop a new VAR communication protocol in an effort to avoid similar mistakes being made in future.
The PA news agency understands that protocol will now be in force right away.
PGMOL said the protocol would "enhance the clarity of communication between the referee and the VAR team in relation to on-field decisions".
VARs will now also confirm the outcome of the checking process with the assistant VAR before confirming the final decision to the on-field officials.
England mistakenly thought the on-field officials had ruled Diaz to be onside, which meant that when he told them 'check complete' they believed he had upheld their on-field decision and restarted play with a free-kick.
Once play had restarted, there was nothing the VARs could do to revisit the decision under existing protocols.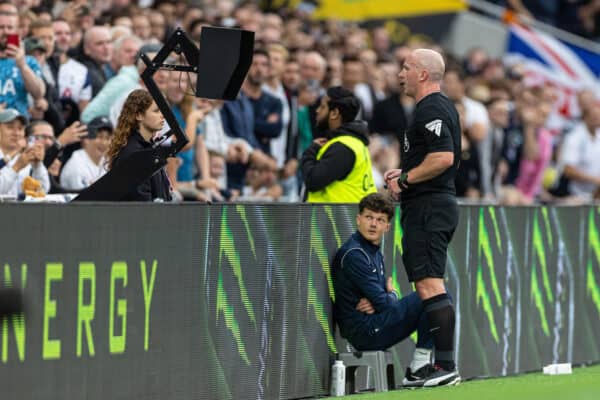 Liverpool manager Jurgen Klopp called for the match to be replayed on Wednesday, something the Premier League is understood not to be prepared to consider.
The league did release a statement on Tuesday, though, saying the Diaz incident had highlighted "systemic weaknesses" in the VAR process and said a wider review would take place "to seek consistently higher standards of VAR performance".
PGMOL and the Football Association will also review the policy allowing English officials to cover domestic league matches overseas.
England and his assistant Daniel Cook had been part of a team of officials who had taken charge of a match in the United Arab Emirates on September 28, arriving back in the UK the following morning.