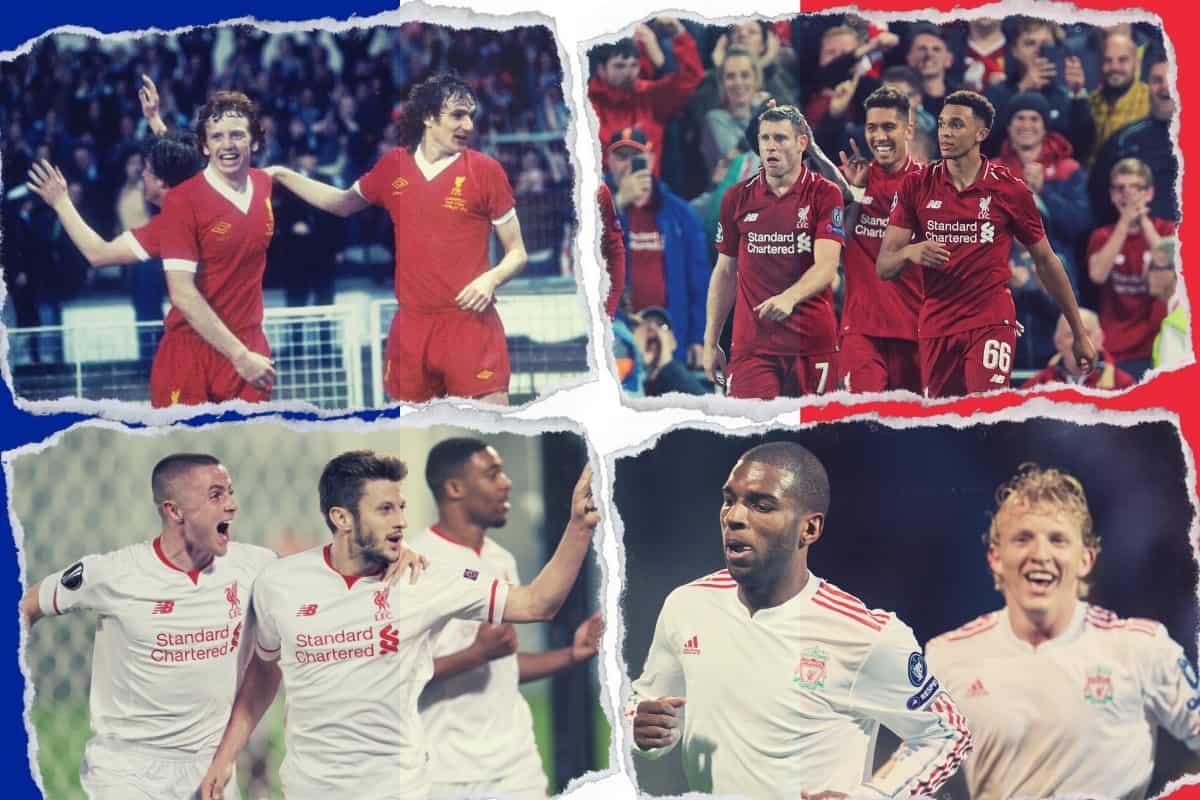 Liverpool's Europa League group contains French opposition, and we want to see if you can name all 10 clubs from France that the Reds have competitively played against!
The Reds' European adventures look a little different this season after six consecutive campaigns in the Champions League, but it's the result of their lacklustre 2022/23.
Nevertheless, the competition has already proved handy for rotation and minutes for youngsters and fringe players, positives that will not be lost on Jurgen Klopp.
In Group E, Liverpool are joined by Austrian, Belgian and French opposition, and it is the latter that we want to delve into a little deeper.
The Reds' time in European competition has seen them come up against 10 different teams from France and we want to see if you can name them all with only two minutes on the clock.
We've given you the years the Reds met each team to help you out. Good luck!
10 clubs, 2 minutes!
Finished that? Try some of these!