In an exclusive extract from his new memoir, Si Senor: My Liverpool Years, Roberto Firmino opens up on the moment he knew he would leave the club – and how he told Jurgen Klopp.
The straw that broke the camel's back was a match against Wolves, in which I came on as a substitute in the last minute. That was it. Right there, I understood. As we say in Brazil, the penny dropped.
I knew now.
I called my agents. Roger Wittmann and Christian Rapp met with me for a face-to-face talk. We left the living room and went to my room: just me, Christian, Roger and Larissa, no distractions. Christian and Roger were perfectly transparent about everything that was happening and the club's view of my future.
It wasn't a war. It was just a difference in understanding about what I could offer to Liverpool.
I reflected a lot and realized that God's plan was to take me somewhere else. The signs were all there since that conversation with Pastor Daniel in Maceio. I had been stubborn.
God didn't want me to stay in Liverpool, but I was insisting. I didn't listen. But I couldn't avoid it any more. It was time to accept. I decided it was time to seek another challenge for myself, another purpose. My time at Liverpool had come to an end.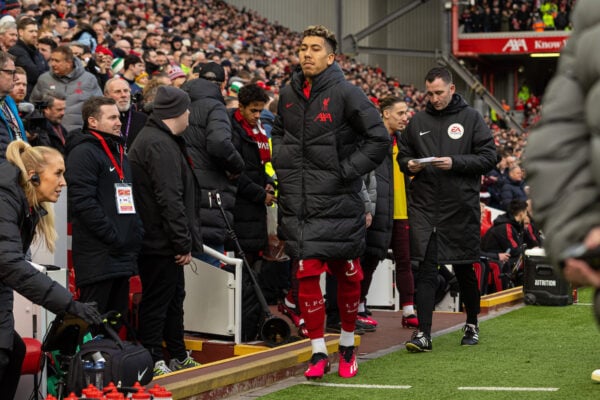 It had been a beautiful story that I wanted to finish the right way. We are very grateful for everything we experienced in England; all of our dreams, mine and my family's, were fulfilled.
We experienced the greatest joys and triumphs; it was all so intense. And we didn't want to leave with any bitterness, anger or resentment.
If it was difficult for them to say, well then I would say it: 'I'm not staying. I'll go'. If deep in their hearts they weren't sure about extending my contract, if they didn't know what to do, then for the good of everyone I would make the decision to leave.
And so we arrived at 3 March 2023. I wrote the message to Klopp on my own, on my cell phone, and let my heart guide my fingers.
Then I went to training.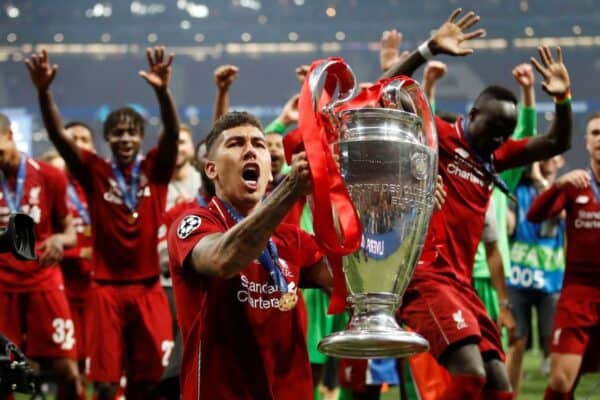 After the session, I went to the Boss's office and asked his assistant if he was available. When I walked into the room, Klopp was sitting behind his desk, drinking a cup of coffee.
He looked at me and said, 'I think I know what you want to talk about'. I'm not sure if he knew. Maybe he thought I was going to complain about not getting many minutes. Maybe he knew the topic could be my departure. I had my phone in my hand. I opened the note titled 'Meeting'.
But I didn't even need to read it. I had practised my speech so many times that I had memorised it. It felt like an eternity, but it only took a few seconds for it to leave my mouth. Our conversation didn't last longer than five minutes.
'There are things that are not in my hands. I don't have control over everything', the Boss said. He accepted the decision very quickly. One of my fears was that he would insist on me staying. I had already made the decision guided by God and didn't want to backtrack now. It had been hard enough getting this far.
He had fought to keep my friend Philippe Coutinho a few years back; I didn't want the same to happen with me. Now, having finally accepted the inevitable, I took the step I had never wanted to take.
But no, Klopp didn't insist. At that moment, it seemed like he already knew, or had come to terms with the idea. There would be no extension. It was over.
I praised the Boss a lot, said he was the best coach I had ever worked with, and thanked him greatly for the opportunity he had given me at Liverpool. I think he felt awkward and it was the most emotional moment of the conversation.
Right afterwards, he said he didn't want to say goodbye yet. After all, there were still three months left in the season. That's what I wanted to convey as well.
The need to keep going and fighting until the end was in the message I had written on my phone. For all that we were parting, our mindset was still the same. 'Let's wait a bit, Bobby. We'll bid farewell later'.
There was football to play. We shook hands and I left the room.
---

* This is an exclusive extract from 'Si Senor: My Liverpool Years', the new memoir by Roberto Firmino, published by Quercus and available from November 9, 2023.