With Ryan Gravenberch left out of both the Netherlands senior and U21s squads despite a host of injuries, it has been confirmed as a "signal."
Ahead of Euro 2024 qualifiers against France and Greece this month, the Netherlands have seen eight players pull out of duty due to injury.
Along with the likes of Cody Gakpo, Frenkie de Jong and Steven Berghuis no longer being available, the U21s are also without two players originally called up for their own qualifiers against Georgia and Gibraltar.
Despite this, Gravenberch was not considered for a late inclusion, after turning down a call for the September break having just joined Liverpool.
This angered both Ronald Koeman, senior manager, and Michael Reiziger, U21s coach, who confirmed on Monday that his omission was a punishment.
"It was not an option to call him up now. The signal has now been sent to him," Reiziger told NU.nl.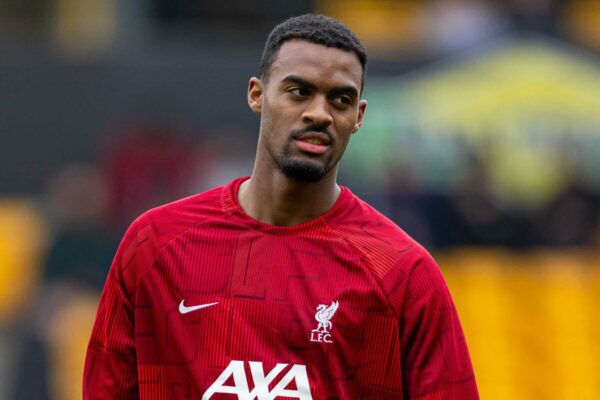 The same outlet carried quotes from Koeman's press conference, with the former Everton manager arguing that a lack of starts at Liverpool also contributed.
"We have a certain opinion about players who opt out of the Dutch Juniors or Oranje," he told reporters.
"Moreover, Gravenberch has not played much at Liverpool yet.
"I hope he will develop further at Liverpool. He is a great talent. If he plays a lot at his club, he is always an option for the Dutch team."
The door remains open for Gravenberch in the future, then, with Reiziger admitting that "a person always deserves a second chance."
He added: "I don't know if this is a one-off. But we are not going to write off young players anyway."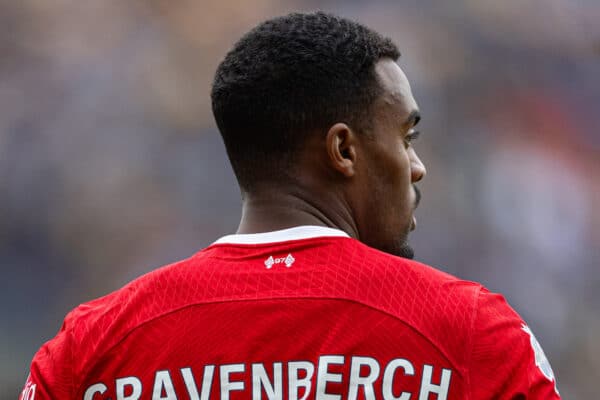 It is a strange situation given the scale of injuries within the Dutch setup and the reasonable explanation for Gravenberch pulling out of duty last month.
The 21-year-old only made the move from Bayern Munich to Liverpool on deadline day, with his decision being to focus on adjusting to life in a new country and a new club, having barely played over the previous year.
But Koeman and Reiziger appear to have made it personal, which is particularly ironic for the former given he was considered to have jumped ship from the national team to Barcelona in 2020.