It is no easy feat to go nearly a full professional career without ever being shown a card of any colour from the referee, but Liverpool's record appearance holder nearly did just that.
Now, disciplinary action in the form of either a yellow or red card was only introduced in England in 1976 after they made their debut in the 1970 World Cup.
Previously, referees would dish out verbal warnings to players and managers, and a player could be sent off only by being told – as you can imagine, players were quick to lose their hearing.
The introduction of the yellow and card system changed the game and now we can barely watch a match without a flurry of warnings and sendings off.
But that was not something Ian Callaghan had to readily concern himself with having been shown just one yellow card throughout his Liverpool career, which spanned 873 games over 18 years.
And while his time at Anfield may have largely proceeded the introduction of bookings, he was never sent off and he was only ever shown one yellow card, against Nottingham Forest in 1978.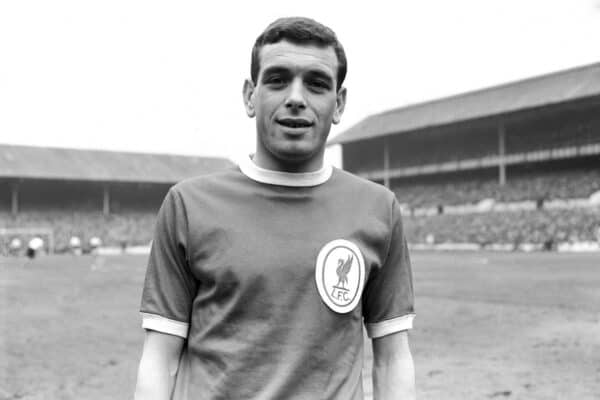 The League Cup final replay, after a 0-0 draw the first time around, was the exception to an otherwise unblemished record for Callaghan.
Referee Pat Partridge was responsible for showing the caution during the 1-0 defeat to Forest after Callaghan's challenge on Peter Withe.
Reflecting on the incident with The Liverpool Way, Callaghan said: "I remember it well. It was the replay in the league cup against Nottingham Forest.
"We'd drawn at Wembley and the replay was at Old Trafford. Pat Partridge was the referee, and he'd give a penalty against Phil Thompson, which was an awful decision.
"He tackled the guy about a yard outside the area. The guy fell inside the area and he gave them a penalty, which upset us.
"Then I just went for a ball with Peter Withe, a Scouser. Anyway, the two of us went for a ball and he was a tall lad and I caught him in the chest. I think everyone was surprised when he took my name.
"It was unfortunate, and it's been a talking point ever since. I think at the time Liverpool tried to get it scratched off, but it wasn't."
It remains on record and subsequently Callaghan is since famously remembered for receiving only one booking throughout his career, but, of course, his legacy extends well beyond his disciplinary record.
A professional and a gentleman, the Scouser is the club's all-time record appearance maker with 857 games and lifted 13 pieces of silverware during his storied 18-year spell at his boyhood club.