Liverpool vs. Everton on Saturday will see a return to VAR for David Coote, who famously missed Jordan Pickford's challenge on Virgil van Dijk in 2020.
The Reds return from the international break for the Merseyside derby this weekend, on the back of two frustrating results in the Premier League.
While Darren England and Dan Cook, VAR and assistant VAR for the 2-1 loss at Tottenham, have been reinstated for upcoming fixtures, neither are involved at Anfield.
Instead, Craig Pawson will referee, with Coote appointed VAR for the 12.30pm kickoff.
Coote's involvement brings up old controversy, though, as he is VAR for a Merseyside derby for the first time since Goodison Park in 2020.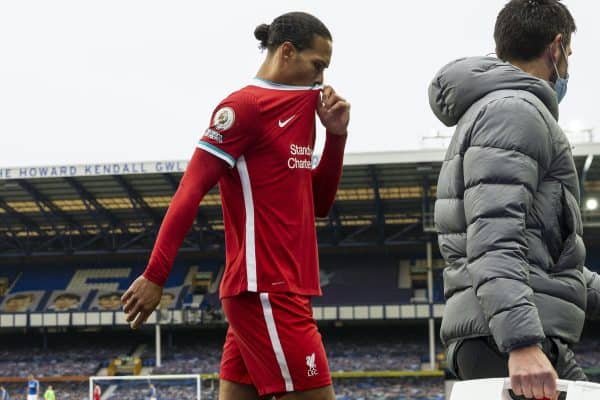 That day, Pickford's late, scything challenge on Van Dijk left the centre-back writhing on the pitch ahead of a nine-month layoff.
Van Dijk suffered serious ACL damage as Pickford's legs wrapped around his knee with force.
But rather than check on a clear red card for the Everton goalkeeper, a free-kick was awarded after a lengthy check from Coote deemed Van Dijk to have been offside.
It was later reported, though, that Coote forgot to check for a red card, with the Mail explaining that he "thought the offside – which he checked forensically – nullified what happened afterwards."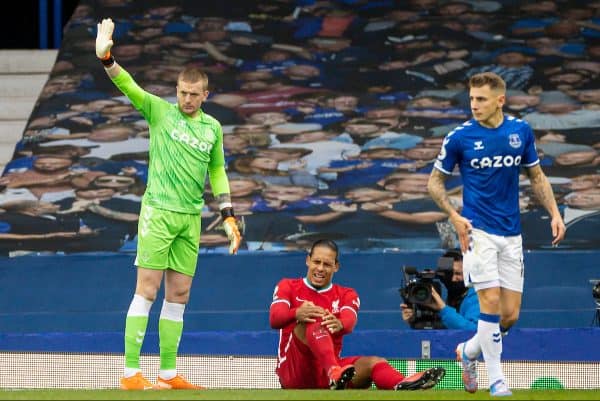 Michael Oliver, referee that day, later admitted that he should have sent Pickford off, as he and Coote "got sucked too much" into checking for the offside.
"We have all, myself included, not thought about the challenge as much as we should have done," Oliver admitted.
"We could still have given offside and sent Pickford off."
While Coote has been involved in a number of Liverpool fixtures since, this will unsurprisingly mark his first time back as VAR for a Merseyside derby in three years.
It comes amid major scrutiny over the use of the technology in the Premier League, chiefly due to the events around Luis Diaz's disallowed goal, but not exclusive to that.
The 0-0 draw between Everton and Liverpool in 2020 was not the first time Coote was criticised for his decisions by Jurgen Klopp and his players.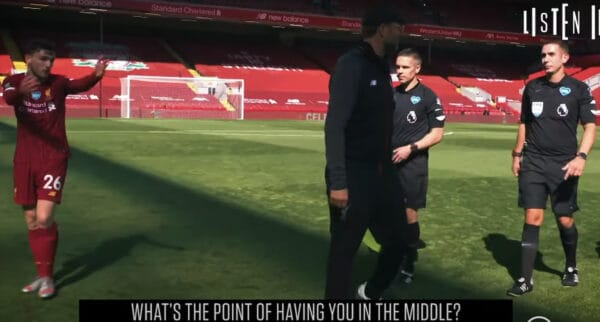 After the Reds were held to a 1-1 draw by Burnley in July 2020, Andy Robertson led furious protests against Coote, who was referee, and VAR for missing a foul on the left-back in the penalty area.
"What's the point in having [VAR]? What is the point in having you?" Robertson asked.
"Wait until you see it. Wait until you go in and see that and you'll go, 'how the fuck is that not a penalty?'.
"Yous didn't see fucking anything. Yous didn't see anything the whole game apart from fucking booking him in the last minute.
"Fuck me. What's the point of having yous in the middle? What's the point of having you? Eh? Fuck me, honestly."