Vincent Kompany is unlikely to receive much sympathy from Liverpool fans after likening VAR decisions to "going to the casino."
The Burnley boss criticised officials' use of the technology following his side's 2-1 defeat to Bournemouth on Saturday afternoon, a result that left the Clarets languishing in the relegation zone.
Kompany said in his post-match press conference that he didn't "understand" the decision which led to a late Jay Rodriguez equaliser being ruled out for offside, following a five-minute VAR check.
He displayed much more understanding with the officials just a month ago, however, when Luis Diaz saw his strike against Tottenham wrongly ruled out for offside due to an unprecedented communication error.
"I just don't understand what happened" ?

Burnley manager Vincent Kompany left confused after a dramatic late VAR decision meant his team were beaten 2-1 against Bournemouth ?? pic.twitter.com/sGaoiLLyUx

— Sky Sports News (@SkySportsNews) October 28, 2023
When asked about the incident at the Tottenham Hotspur Stadium, the Belgian was conveniently far more philosophical.
"Mistakes are human. I like the fact there's transparency and that people come forward, own their mistakes, that we get access to the footage," said the Belgian of the Diaz incident, as quoted by the Daily Mail.
"There might be a trend here where we get the young referees who need to learn Premier League game time or we get the guys who are just coming back and easing their way in but I'm sure with time and better results that can change.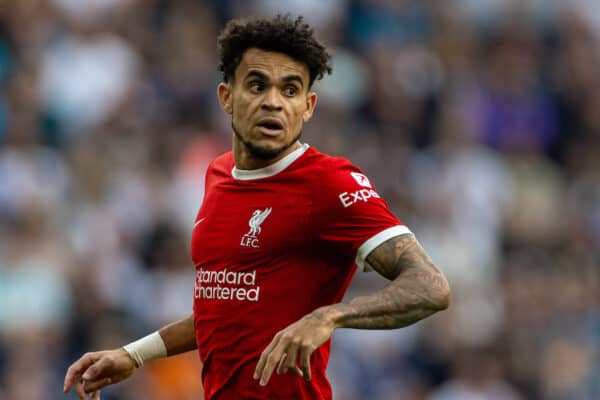 "For him personally, we all make mistakes."
It appears it is far easier to be empathetic about decisions when they haven't directly impacted your team, with Kompany not the only Premier League manager who urged Liverpool to simply live with the decision.
While Liverpool were attempting to drive change in a system that has been proven not to be fit for purpose, Man United boss Erik ten Hag simply replied "I trust them" when asked for his thoughts on the technology's flaws.
The controversy that surrounded Liverpool's trip to North London became a national news story, providing an opportunity for a spotlight to be shone on referees and bring about positive change.
Sadly, the tribal nature of football means that sympathy and good faith only extend so far. Some consistency might have helped, Vincent!