Virgil van Dijk is hoping to stay at Liverpool for as long as possible, with Chelsea defender Thiago Silva the benchmark as he aims to play into his late 30s.
After a difficult campaign last time out, for player and team, Van Dijk looks back to his best this season.
The Dutchman recently explained how he feels he can "do everything again" after fully recovering from the ACL injury he suffered in 2020.
His mobility is back, and now captain of Liverpool, he has taken a step up in responsibility both on and off the pitch.
Though his contract is due to expire in 2025, there is now no question over whether the club should grant the 32-year-old an extension.
And according to The Athletic, Van Dijk's ambition is to stay at Liverpool for as long as "they still want him."
That, he is said to hope, could be as he emulates the 39-year-old Thiago Silva in remaining at the top level into his late 30s.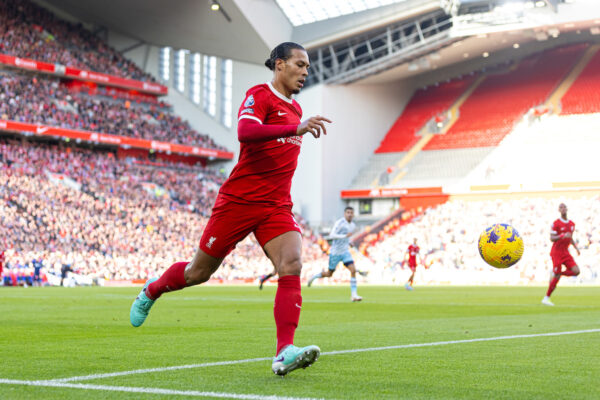 "So long as his body allows him to," Simon Hughes writes, "he sees no reason why that can't be him at Liverpool."
It can be argued that Chelsea are too reliant on their No. 6 at this stage – he has played the full 90 minutes in every Premier League game so far this season – but his enduring quality is clear.
The prospect of Van Dijk staying as a fixture in the back line for Jurgen Klopp (and possibly his successor) for another five years or more is an attractive one.
Hughes explains that there are no ongoing issues with the centre-back's knee, and he has now employed a personal physio for treatment outside of 'work' hours.
"It is not a dismissal of the treatment he receives at Liverpool," the reporter adds.
"The reality is, if he feels as though he needs a rub down late at night, wherever he is in the world, the physio is there when he needs him, even during the summer, when he is in the final weeks of his holiday."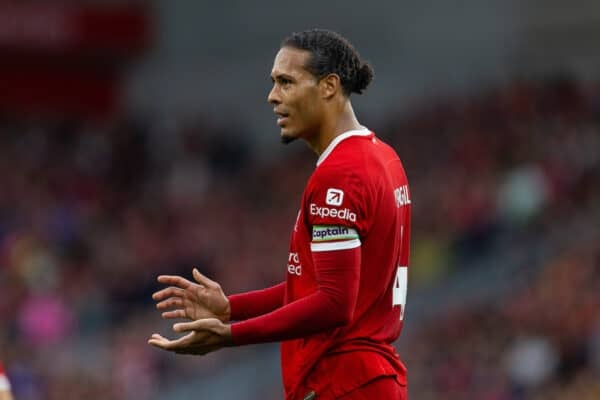 Liverpool's season in the Europa League has relaxed Van Dijk's schedule somewhat, with just one appearance in the competition, while he has also sat out of both Carabao Cup games so far.
That does not undersell his importance to Klopp's side, more a mutual agreement that, for the No. 4 to stay at the top for as long as he hopes, concessions must be made somewhere.
If it means Van Dijk signing a new long-term contract and playing to the level of Thiago Silva as he nears 40, then it will certainly be worth it.