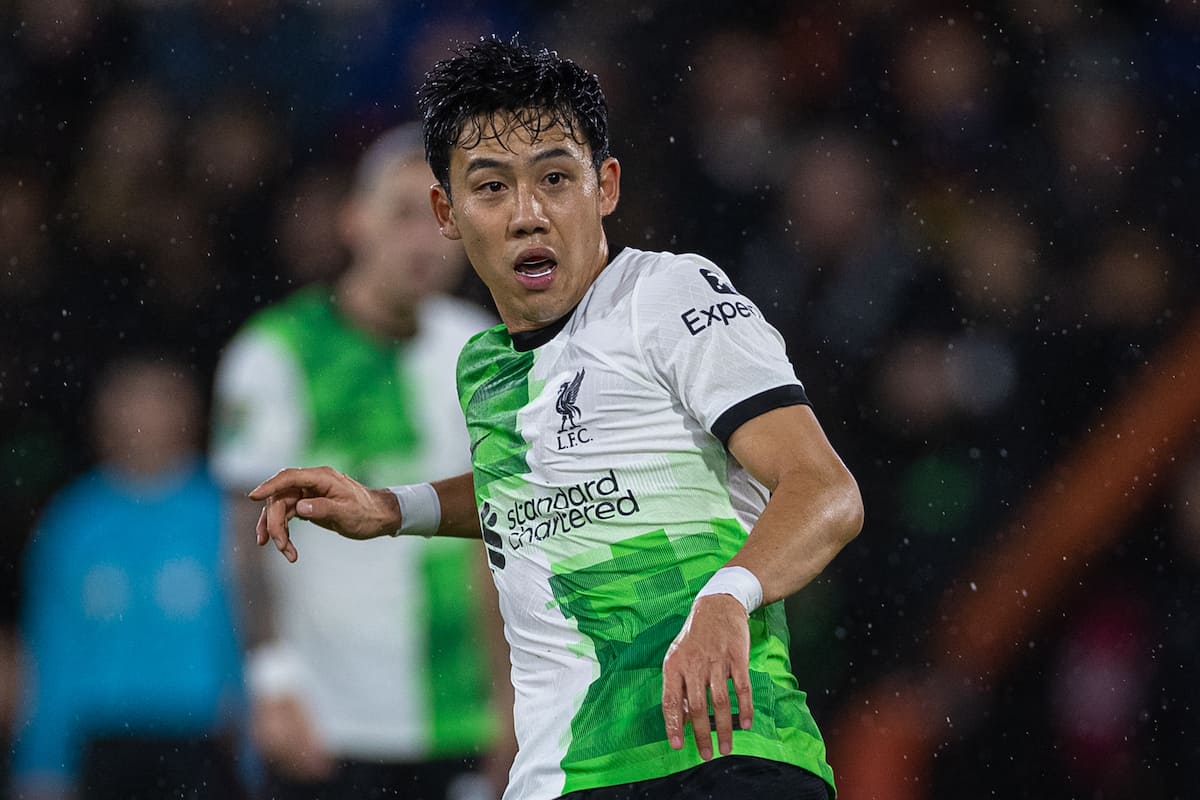 Wataru Endo has started just one Premier League game for Liverpool since signing from Stuttgart, and he's hinted at why that has been the case.
When he signed, many expected Endo to feature more often in the Premier League than he has. While the Japan captain has 11 Liverpool appearances to his name, the game at Newcastle was his only league start.
In an interview with Sky Sports, Endo explained how he is still adapting to Premier League football.
"Everything's different: physical, technique, speed," the defensive midfielder said.
"It's the Premier League. Of course I don't play a lot of games in Premier League, but when I played against Newcastle, it was a very tough game for me.
"It's a lot of speed, everything is different."
Despite needing time, Endo's performances have been far from poor and a high point came in the Europa League against Toulouse.
Liverpool's No. 3 scored a fantastic header and recalled the moment, saying: "The atmosphere at Anfield was amazing when I scored. I'm so glad to score in Anfield and it was happy for me to win that game."
The Japanese is still settling on Merseyside and has been exploring the Japanese restaurants in the city over the last three weeks.
For Endo, though, "playing football is everything" and he has big ambitions at the club.
"When I got here, I wanted to achieve every trophy which I can get," the 30-year-old said.
He also thinks Liverpool are in a title race but insisted he is just focussing on every game. "If we keep doing that, we can achieve what we want or we can try," he added.
Endo will only get better at Liverpool and is proving a valuable option across the different competitions the team are competing in.