Jurgen Klopp was philosophical and critical in equal measure as he dissected a frustrating result with an emotional ending at Kenilworth Road.
Here are the five key points from the manager as he reflected on the two dropped points…
A "positive" Diaz distraction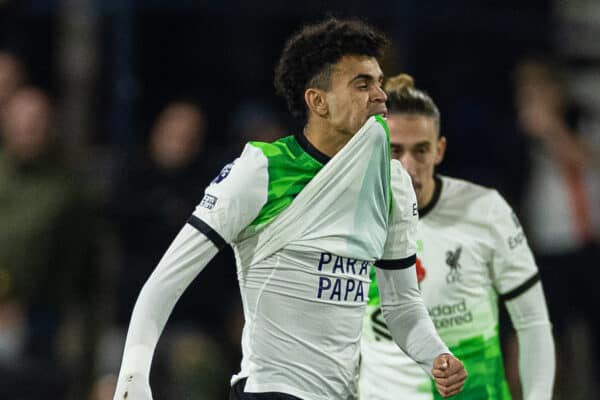 Luis Diaz was the inevitable name on everyone's lips at the press conference, but Klopp rightly insisted that the "real problem is not sorted" by the dramatic late equaliser.
The manager revealed the intention behind the Colombian's cameo appearance was to give him "the opportunity to be a little bit distracted" from the ongoing situation with his family in Colombia.
He continued: "I think the signs from Colombia are positive, and optimistic, but the one thing we wanted to hear didn't happen yet."
No place for vile chants
The boss revealed he "didn't hear" the tragedy chanting from Luton supporters that was called out by Jamie Carragher live on Sky Sports, but he strongly condemned those who were involved.
A simple but clear "shame on them" message was given from Klopp, with more than a vocal minority involved in the songs which labelled Liverpool fans "victims" during the game.
A "strange" affair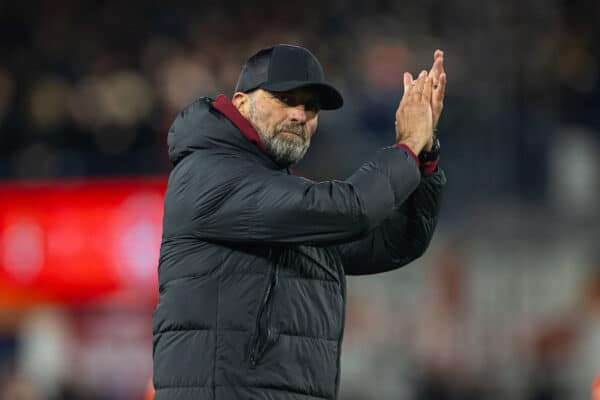 Klopp admitted it was a "strange" feeling after the match given the way the last 10 minutes played out, but insists the draw was the "deserved result" for the contest.
He gave "credit" to Luton for the fight they put up despite sitting in the relegation spots before the game, but added that his side weren't "calm enough" in front of goal.
The manager conceded that all three outcomes could have materialised, but that he took the lack of counter-pressing from the Reds "personally" in the first period.
Set-piece frustrations
Klopp maintains he has "respect" for the way in which Luton go about their business, but he was not best pleased with the way in which they defended dead balls.
The boss described their tactics as "wrestling", but did add: "They don't get punished so why should they change it?
"When Virgil's opponent brought him down, I think it was a good point score in wrestling, I'm not sure."
Room for five forwards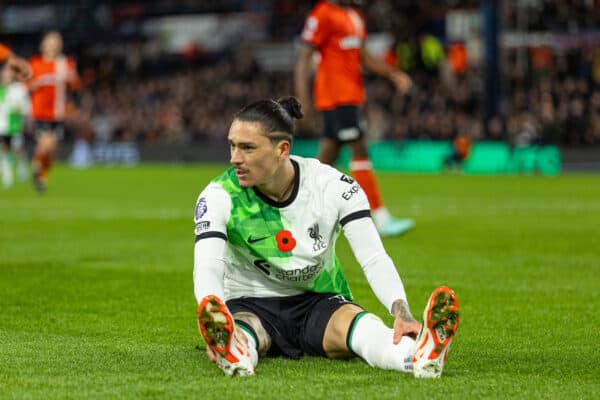 When asked about the attacking hierarchy at the club, Klopp insisted that his five senior forwards are "all in the team."
The four competitions Liverpool are involved in have allowed for rotation across the side and nowhere has that been more prominent than at the top of the pitch.
Darwin Nunez missed a golden opportunity to put the Reds in front in the second half, but the manager defended the Uruguayan by saying: "The whole team was not in a goalscoring mood today."