According to a report in Germany, Xabi Alonso already has provisions in place for a potential move to Liverpool, due to a clause in his contract.
Alonso has earned widespread praise for his first job in senior management, having proved an immense success since taking over at Bayer Leverkusen.
The Spaniard left Real Sociedad B for the Bundesliga club in October 2022, and in the year since has overseen 47 games, with 26 wins, 11 draws and 10 defeats.
Leverkusen finished sixth in the German top flight last season, as well as reaching the semi-finals of the Europa League, while this time out they are top of the league and their Europa League group.
That has led to interest from elsewhere, including Tottenham prior to their appointment of Ange Postecoglou, but August brought a new contract for Alonso instead.
According to Sport BILD, that two-year extension – which ties him to Leverkusen until 2026 – included a get-out clause if any of three clubs make an approach.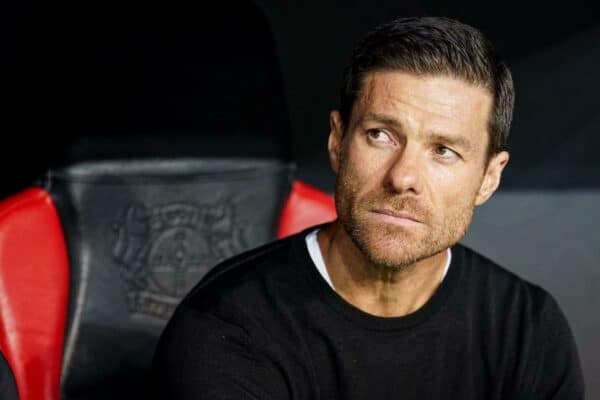 The report, via Get German Football News, claims that Alonso has an agreement with his current side that he can leave if any of Liverpool, Real Madrid or Bayern Munich present an offer.
Of course, they are the three clubs Alonso represented at the very top level, joining Liverpool first in 2004 before switching to Real in 2009 and finishing his playing career with Bayern between 2014 and 2017.
It is safe to say, though, that the situation at both Real and Bayern makes it more feasible that he would be approached by either of those clubs.
Carlo Ancelotti is expected to depart Real on the expiry of his contract next summer, with it seemingly an open secret that he will take over as Brazil manager.
Meanwhile, the position of Thomas Tuchel at Bayern is not entirely stable – as is often the case in Munich – with any success for Alonso at Leverkusen only making the situation worse.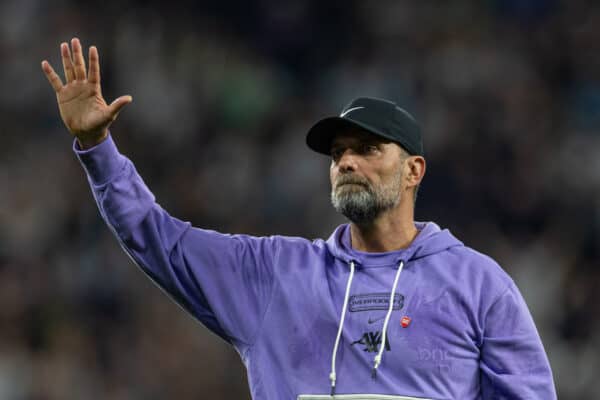 At Anfield, however, the hope is that Jurgen Klopp extends his stay beyond his existing deal which, like Alonso, runs to 2026.
The German has spoken of his new-found energy as he builds 'Liverpool 2.0', and with this side in its infancy, it is easy to see Klopp opting to stay for even longer.
If Klopp is convinced to remain beyond 2026, the only factor that may stand in his way is a pact with his family that he would take a sabbatical – one which has been delayed ever since 2015, when he quickly took over on Merseyside.