Gerard Houllier led Liverpool with integrity and distinction as manager between 1998 and 2004, delivering a historic treble and a plethora of memorable quotes.
The Frenchman oversaw 307 matches as Reds boss, first alongside Roy Evans before taking on the role on his own shoulders and ushering in a new era on and off the pitch.
Houllier led the Reds to six trophies, including an FA Cup, UEFA Cup and League Cup treble in 2000/01, followed by UEFA Super Cup and Charity Shield triumphs in 2001 and another League Cup in 2003.
He had a profound impact on Liverpool's facilities and the ethics on and off the pitch, and he was not short on words the captured your attention. Here are 10 of his best quotes.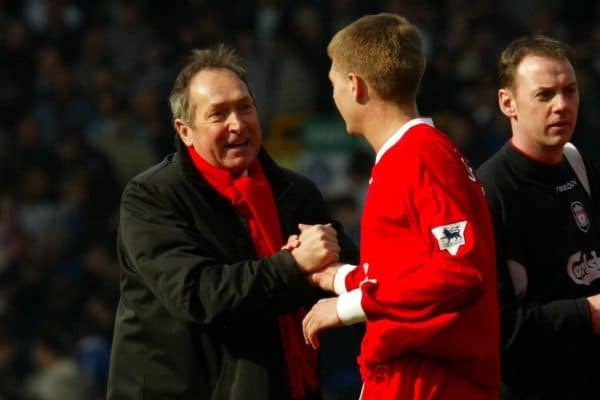 There were non-negotiables when it came to donning the Liverpool shirt and, as a fan, you could not find any fault in his words:
"Liverpool players must play like a lion, give his all. There must be determination, commitment and resolve to be a Liverpool player."
There could never be any doubt as to how much football meant to him:
"There are those who say maybe I should forget about football. Maybe I should forget about breathing."
Truly, it was everything. Just as it is for so many of us:
"Football is my oxygen."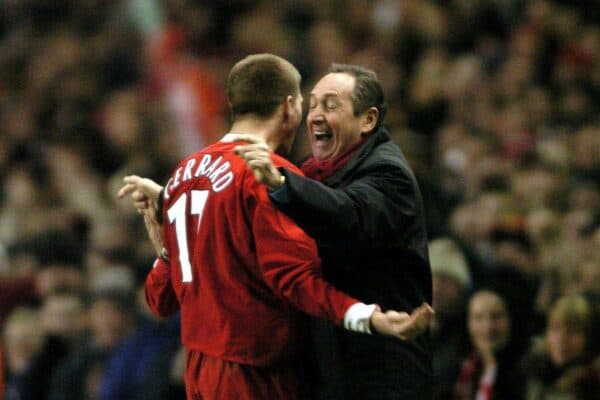 Perspective can be hard for some, but not for Houllier. This is spot on…
"We don't destroy our heroes today when we worshipped them yesterday.
One club, one team and one common language…
"We don't have any splits here. The players country is Liverpool Football Club and their language is football."
This one will make you smile!
"Our job is to make the fans happy. When we win, 45,000 people go home happy. When we lose, it not only affects them, it affects their cats."
Human nature means we want everything now but as a student of the game and of the club, Houllier knew the significance of time…
"You can't build a cathedral in a day. A look at the club's history tells you these things take time."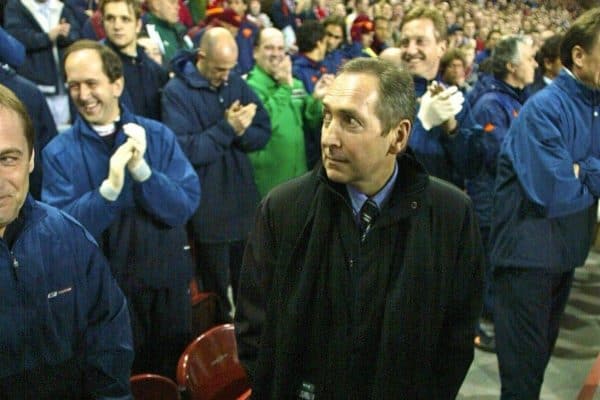 Now, this is simply brilliant. A response to comments from Paul Ince, and he wasn't wrong…
"I notice a former captain of ours said recently that this squad is so good that we don't need a manager. I took this as a great compliment.

"He must have changed his mind since leaving as he said at the time that Phil Thompson and I would drag the club down. On that point I suppose he was right – we dragged the club down to Cardiff three times in the last 10 months."
His ensured his philosophy was never a secret…
"To me, the team is more important than any individual member of the squad, and the players have to realise that and accept that my priority is to pick a side with the best possible chance of winning each match."
A love born decades before he ever became manager, it was meant to be…
"I used to stand on the Kop when I was here in 1969. The atmosphere and passion on the pitch as well as the terraces was intoxicating and Liverpool became part of me from that day on."