Alexis Mac Allister is fearless on the ball for Liverpool, but he wasn't always as confident growing up.
The Argentine joined Liverpool from Brighton for £35 million in the summer, after winning the World Cup for his country in December.
It was a long journey for Mac Allister to reach the top of the world and, with a bit of persuasion from brother Kevin Mac Allister, he revealed how football stickers are a part of his journey.
Speaking about how he had been asked to play his first 11-a-side game for Club JJ Batista against Independiente, Liverpool's midfielder explained how it was "a bit of a funny situation."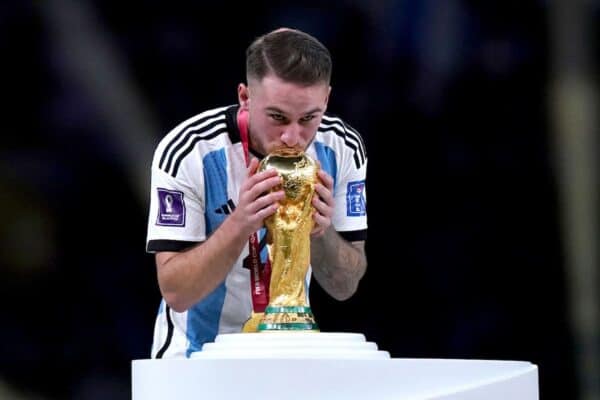 He told LFC TV: "I was still pretty small for my age so playing on a full-sized pitch wasn't really something I'd been thinking about.
"But, that time, we were one or two players short so they began offering me packets of football stickers so I would play."
Mac Allister was apprehensive at first about playing a year up, but the stickers did the trick.
"They started off with just the one [packet], but soon went up to 10 because I kept pressing them for more," the 24-year-old said.
"When it got up to 10, I then finally agreed and that's where I made my debut against Independiente."
Mac Allister's godfather recalled the events when talking to the Liverpool Echo:
"We won the game and he [Alexis] scored two goals in an age group [one year] higher than his and in which he had never played. The packets somewhat motivated him!"
With the money Mac Allister is earning now, he could afford to complete the 2022 World Cup sticker book, and it would have his own face inside.