Speaking to a selection of their creators, we looked back at some of the weird, funny and controversial topics featured in some of Liverpool's old and current fanzines.
With the internet's ever-increasing presence, football fanzines are becoming fewer and further between, but there is still plenty to look back on fondly.
While the web has allowed supporters to share their views quickly and cheaply, there was a certain magic about buying a copy and looking over pages that you knew most of the general public wouldn't see.
The supporter-made magazines often contained insight and knowledge that the mainstream media wouldn't have, then or now.
The readers and the 'zines formed a sort of community, therefore they could get away with some controversial takes that may not be well received by the wider public, on social media today for example.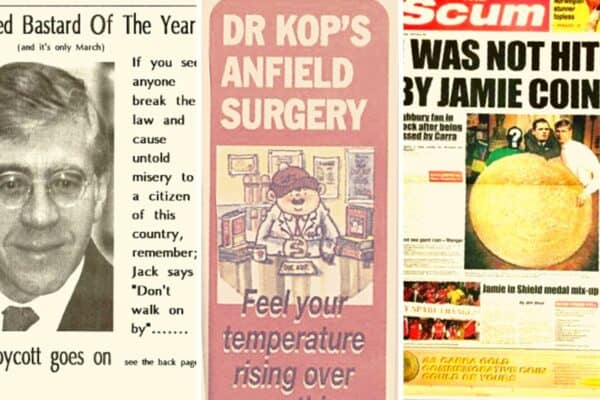 Chris McLoughlin founded The Kop Magazine and told This Is Anfield: "We'd be deliberately childish, calling Man United 'Man Ure' for example (which bugged some readers), but also lay into rival teams, players or managers while sticking up for the Reds.
"A lot of the barbs were considered and we had boundaries, but some of it was downright insulting. Calling a certain Dutch international forward Ruud van Nistelhorse because he always had a long face was one of the tamer insults."
McLoughlin added: "Humour wise, the Kop Challenge – a feature where our readers were photographed all over the world holding The Kop and a five-fingered salute for each European Cup – peaked when a Northern Irish builder buried a copy under Gary Neville's swimming pool.
"And, after Jamie Carragher hit every Arsenal fan in Highbury with a quid in an FA Cup match, we ran a fake ad for a commemorative coin that the Daily Mail thought was legit."
It wasn't just opposition players that came in for stick, though. Liverpool's own were regularly taunted, and Through the Wind and Rain made sure the Reds remained humble.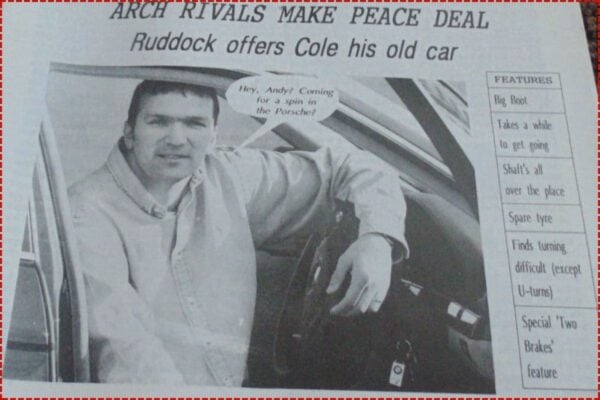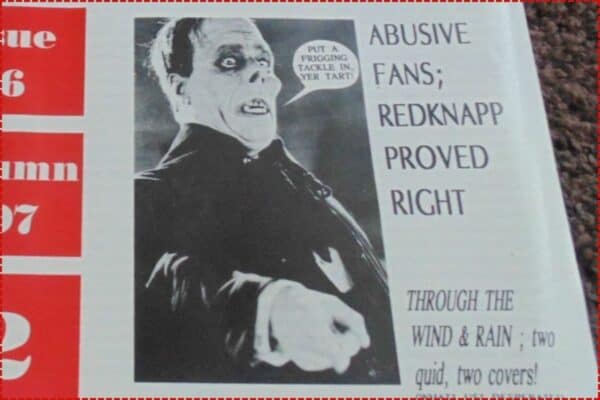 There were also some not-so-politically-correct jokes that acted as satire in many publications.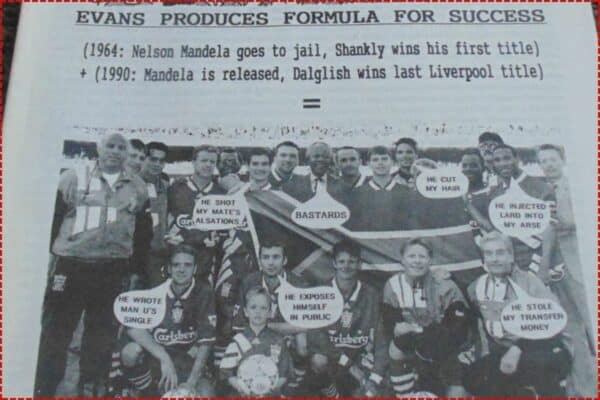 Times have changed, of course, and so have the writing and cartoons.
Red All Over the Land is Liverpool's last surviving fanzine, with founder John Pearman telling This Is Anfield: "The content has had to change, political correctness being one thing.
"However, we advocate controversial opinions. Too many publications now have to toe the line but in a fanzine we can go a bit further.
"I used to say the fanzine had no political stance but now it has and, from a football point of view, people express their opinions."
Fanzines aren't all fun and games, though. There are are more serious points made in them too – several contributors have gone on to national publications as journalists.
They also served to share information among supporters on topics such as Hillsborough and the Tom Hicks and George Gillett administration.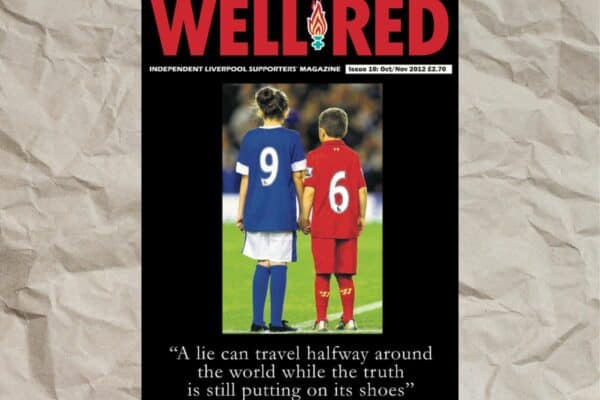 When founding the Well Red fanzine, Gareth Roberts said: "As for a mission statement, I'd like for Well Red to be the home of quality, considered opinion on Liverpool FC and also to be an independent voice for the fans.
"I believe what the fans think often goes unheard and the good work by supporters like Spirit of Shankly, the Hillsborough Justice Campaign and the boycott of The S*n, often goes unreported and unnoticed by many."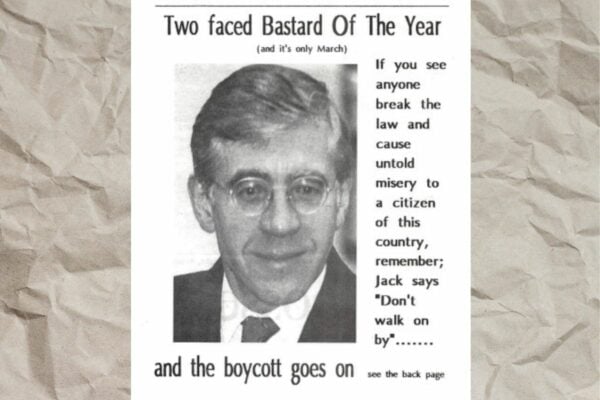 There comes a responsibility with having a voice; fanzine editors must tow the line between satire and abuse. Pearman said: "Yes, we can push the boundaries of what can be said about opposition teams and their fans.
"We will openly report or comment on things that happen during a game whereas, in official publications, they get diluted. We can say what managers and players can't say but probably would like to say.
"We try to retain the tribal side of football but in the right way."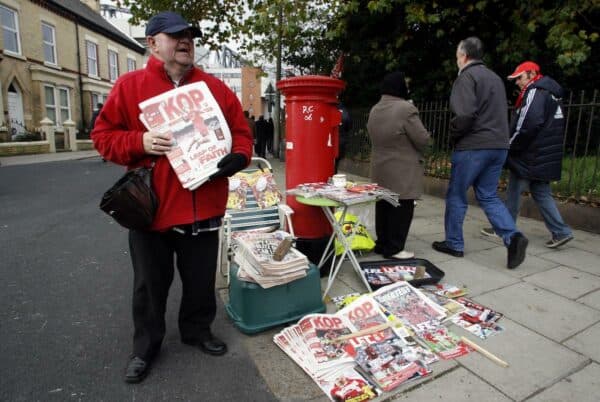 There is still some appetite for fanzines – Red All Over The Land wouldn't exist if that weren't the case.
However, there can be no doubt that websites, such as This Is Anfield, have become the new form of fanzines. Editorial standards, production value and the overall content has vastly improved for supporters.
But, there is a certain feeling when picking up a fanzine, filled with dodgy grammar, playful cartoons and inside jokes, that can't quite be replicated in the same way on the internet.