Jurgen Klopp has conceded it was "never the plan" for Cody Gakpo to play in Liverpool's midfield this season, but has praised the 'versatility' that allowed him to do so.
The Dutchman spent the early parts of the season operating as a centre-midfielder while the Reds navigated injuries and rotated the other forwards.
Gakpo has four goals to his name so far this season, but was stopped in his tracks when he picked up a knee injury in the process of equalising away at Tottenham prior to the international break.
He has since returned to the side in his more typical role as a centre forward, opening the scoring away at Bournemouth in Wednesday's League Cup clash.
Speaking ahead of the trip to Luton, Klopp admitted Gakpo's midfield appearances weren't planned, but that he is "smart" enough to play the role to the required standard.
"Since Cody's here, he arrived in his position and now starting the season he played in midfield," Klopp told the media in his pre-Luton press conference.
"If we had everybody available it was never the plan for us to put Cody there, we just knew he can play there.
"It was for him again something new after the false nine last year, and all of a sudden he was in new positions.
"He is a super-smart player, so he can adapt to that, but we want him to adapt and then you have to perform immediately at the top level.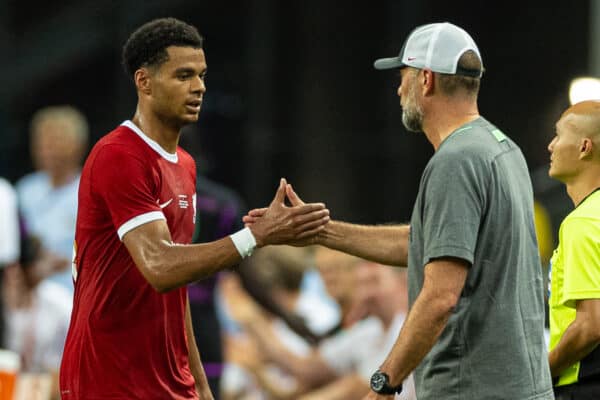 "That was in the midfield position a bit difficult, but with a bit more time he can play there perfectly, no doubt about that.
"Then the injury, which was really unlucky in this horrible game, and now he is back and he is just a versatile striker, he can play everywhere for us.
"He is a top, top, top player and a really good character as well so it is really helpful.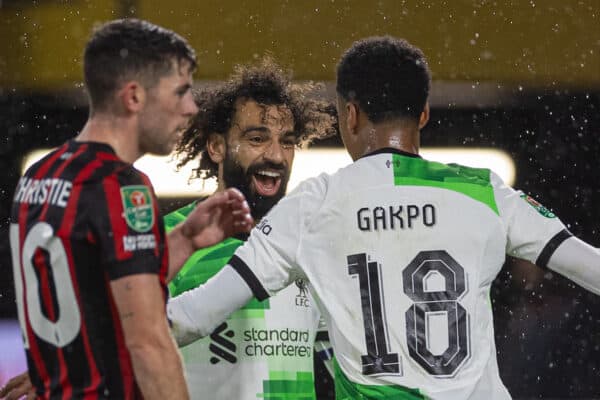 "The boys up front, they all like each other. There's not this battle between 'how will I start', they all like each other.
"They know they can all play together and that's really important, and they enjoy it a lot, they all want to start but if you don't start they know they will come on, and Cody's a very important part of that.
"The good thing is we have really smart players, and it means they understand they cannot play all games.
"That's how a smart footballer should think and our boys do that."