According to reports in Colombia, the parents of Liverpool winger Luis Diaz were kidnapped in the town of Barrancas on Saturday.
Worrying news emerged from Diaz's native country in the late hours of Saturday, with claims his parents had been kidnapped.
Colombian outlet Semena was among those to first carry the story, which was later confirmed by authorities.
It is reported that Luis Manuel Diaz and Cilenis Marulanda were kidnapped after assailants commandeered the vehicle they were travelling in.
Se conocen las primeras imágenes del vehículo en el que se movilizaban los papás de Luis Díaz y los presuntos secuestradores en moto. https://t.co/if1kX8q65f pic.twitter.com/sl6mlfV0Qa

— Revista Semana (@RevistaSemana) October 29, 2023
The kidnappers arrived on motorcycles, before taking control of the Diaz family's van while they were travelling back to the neighbourhood of Los Olivos.
Police and military forces were urgently deployed to locate the player's parents, with his mother, Cilenis Marulanda, subsequently rescued.
Exclusivo: Momento en el que las autoridades encuentran la camioneta en la que fueron secuestrados los padres de Luis Díaz, gracias a la presión ejercida en medio del plan candado de la Fuerza Pública. https://t.co/if1kX8q65f pic.twitter.com/FRzUl9xcmk

— Revista Semana (@RevistaSemana) October 29, 2023
At time of writing Diaz's father, Luis Manuel Diaz, was yet to be located, with the search for his kidnappers ongoing.
It is hugely distressing news which questions the safety of those families of high-profile footballers, and comes on the eve of regional elections across Colombia.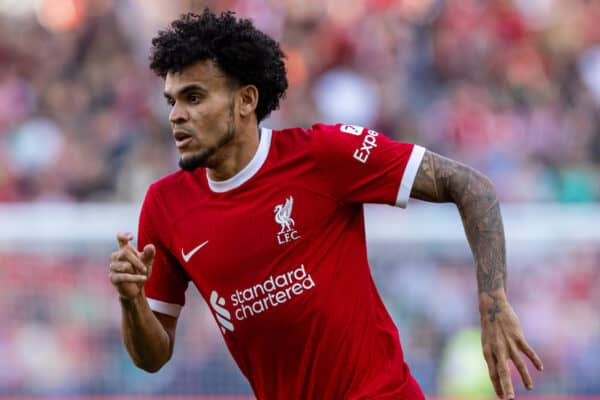 There is no indication as of yet whether or not Diaz will be involved in Liverpool vs. Nottingham Forest on Sunday afternoon.
However, it would certainly be understandable – and expected – that the 26-year-old would be granted compassionate leave.
A club statement reads:
"Liverpool Football Club can confirm it is aware of an ongoing situation involving the family of Luis Diaz in Colombia.

It is our fervent hope that the matter is resolved safely and at the earliest possible opportunity. In the meantime, the player's welfare will continue to be our immediate priority."
The Premier League fixture is set to kick off at Anfield at 2pm (GMT), with Diaz having been likely to start.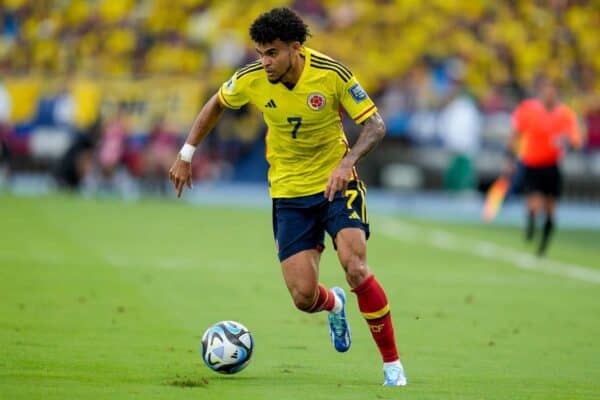 Diaz is now considered the most important player in the Colombia national team, with increased pressure on the 43-cap winger during international breaks.
So far this season he has started nine of his 11 appearances for Liverpool, scoring three goals and assisting another.