Darwin Nunez insists he is ignoring online criticism and has given an update on his English language progress following the weekend heroics at St. James' Park.
The Uruguayan has been reduced to substitute appearances so far this season but his late brace against Newcastle placed him firmly back in the limelight.
Nunez scored 15 goals in his debut season for the club but has attracted criticism in some quarters for some of the chances he missed during that time.
His approach to that has been to block out the noise and "work in silence", insisting that he has no time for the negativity that can be found on social media.
"What happens is that a lot of people don't see the effort the players make," Nunez told Sport890.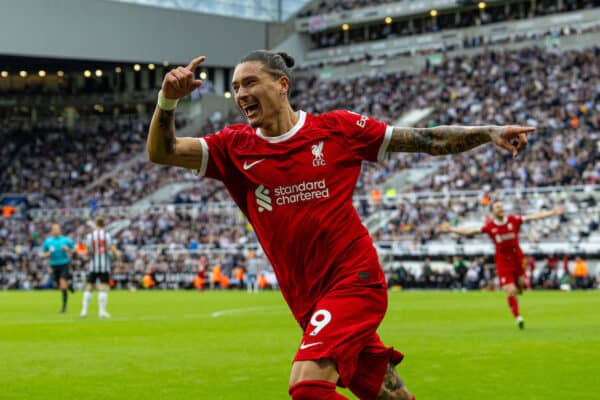 "It's easy to be behind a screen and criticise, you know? But, as I always say, I used to live on social media, I used to watch a lot of things, and that made me feel bad.
"Now, you can see what's happening. They say they keep criticising me because I don't see anything.
"I work in silence and hard as I'm always doing. Things are working for me. They can say whatever they want about me, and my head is fine."
Jurgen Klopp admitted in April that the forward must improve his English if he is to maximise his potential at Anfield.
Fans picked up on those comments and linked it to frustration from the boss at the speed with which his striker was picking up the language.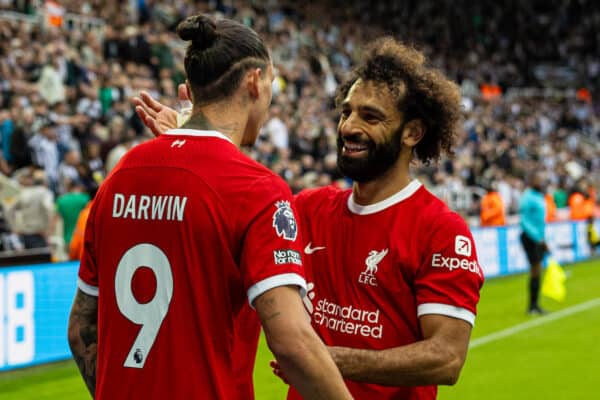 Nunez gave a brief message in English during his post-match interview as he collected his man of the match award at St. James' and has since insisted he is taking classes to improve his communication skills.
"You know that I don't speak much. And if they make me speak in English, I have to run from the camera," he continued.
"There are some things that when [Klopp] tells me, yes I understand, the most basic, but then when he speaks very fast, I don't understand.
"Yes [I'm taking English classes], two times a week, 30 minutes, 40 minutes at most. I don't need much. Because the teacher says, 'that's it, you did very well, you have to stop or you'll get tangled.'"