A defender who featured just once in a Liverpool shirt has explained how "toxic" experiences in the lower divisions led to his early retirement from football.
Joe Maguire made his one solitary senior appearance for the Reds during the infancy of Jurgen Klopp's tenure, later moving on to have spells with Tranmere, Fleetwood, Crawley and Accrington Stanley.
He came through Liverpool's youth academy and made his debut as a substitute in an FA Cup third-round tie away at Exeter, a game in which the Reds were forced to come from behind twice to earn a 2-2 draw.
Maguire was an unused substitute in the replay at Anfield two weeks later and that was to be the last time he was named in a matchday squad for the first team.
Speaking exclusively to The Athletic, the now-retired defender detailed the somewhat unusual circumstances and confusion that led to his second-half introduction at Exeter's St James Park.
Recounting the manager asking whether he wanted to play centre-back or centre midfield, Maguire said: "I just thought, 'But I play left-back!'. But for some reason, I said centre-mid.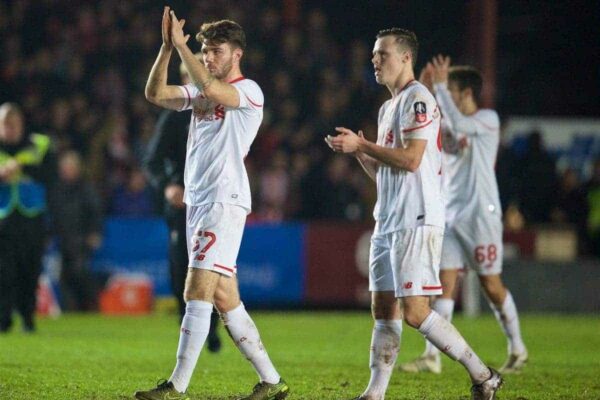 "Then Pep Lijnders, who had coached me in the reserves, came over and said, 'No, centre-back! Joe's never played midfield in his life!'."
Maguire called time on his playing career last year having made just one League Two appearance throughout the whole of 2021/22 for Tranmere.
Despite the lack of senior involvement, the 27-year-old looks back fondly on his time at Liverpool.
He tells a story of how he wound up at a McDonald's with Daniel Sturridge at 4am on a player's night out in Brisbane while James Milner watched cricket on his phone, as well as training with a local icon in Steven Gerrard.
His subsequent stints at Fleetwood, Crawley and Accrington Stanley were less enjoyable, with Maguire admitting that something felt "not right" and that he was shocked by the culture shock he experienced.
"At Liverpool, you had people like Jordan Henderson, who was a great role model, and all the lads were extremely humble," he continued.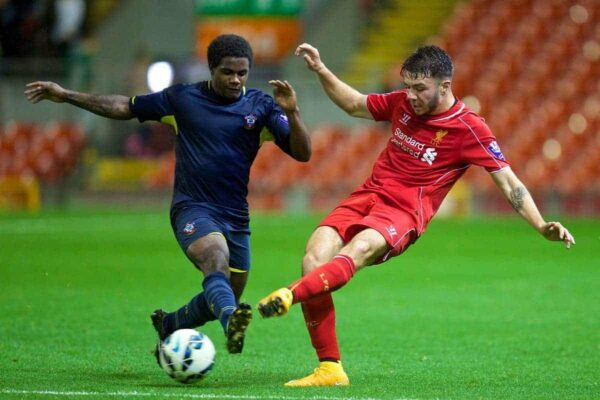 "They didn't drive flashy cars or wear flashy clothes. They'd go out of their way to ask how you and your family were.
"You go down to the lower leagues and all of a sudden you see flashy cars — all leased, obviously. Lads on 10 times less money, but it's flashy clothes, big egos, cockier. I remember thinking, 'Bloody hell, what's gone on here?'."
Maguire is now happily out of the game and is focussing his attention on other avenues that include running his own business and taking flying lessons.
He explained how the "toxic" nature of lower-league football led to his eventual decision to end his career prematurely and that he struggled to fully adapt to his new surroundings.
"I thought it would be really good for me, going down a couple of divisions. I thought the culture would be even more hard-working, everyone in it together," he recalled.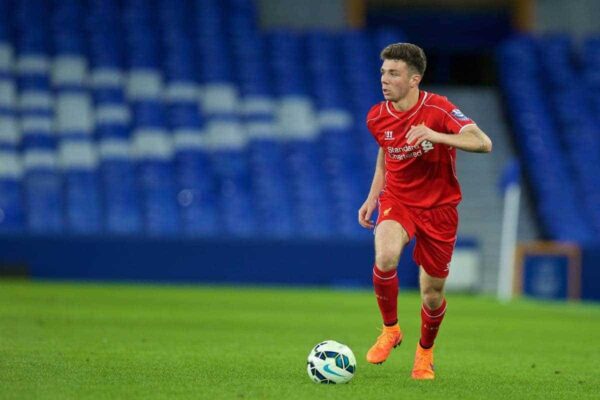 "But it was just… less motivated people, people taking shortcuts, people having little chats in the corner, talking about the manager possibly getting sacked.
"It gets so toxic with players who don't play and managers who don't speak to them — or who speak to them like s*** without any respect. That's where I clashed with managers. If someone speaks to me a certain way, I bite back.
"You come from Liverpool, where it's one massive unit of players and staff who want to do well for each other, then you go somewhere else and it's very different personalities, lots of cliques, and it just feels toxic."