Ryan Gravenberch has been told his latest omission from the Dutch set up this month is "no longer" a form of "punishment," with the midfielder said to have "responded well" to talks.
The breakdown in the relationship with Gravenberch and the Netherlands camp start in September when the midfielder pulled out of the under-21s squad to focus on settling in at Liverpool.
The Dutch FA took offence to his actions with both the youth coach, Michael Reiziger, and Ronald Koeman criticising his decision and leaving him out of the October and November squads.
Koeman has since insisted his exile is "over" and reminded the 21-year-old that "if you are called, you must come."
Now, the Dutch U21s boss, Reiziger, has spoken and reiterated Koeman's message that the "chapter is now closed," and he also explained why November did not herald his return to the set up.
"I thought it was important to hold on to this group as much as possible," Reiziger told Voetbal International of his U21 selection. "Because you are together for three short periods in a row.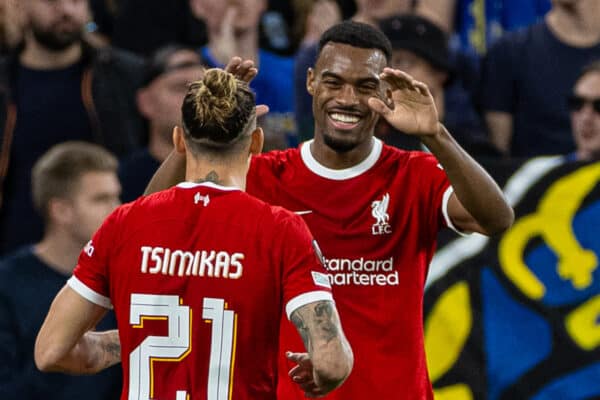 "The playing style also becomes a bit clearer. So you don't want to change too much.
"This is no longer a punishment, or anything. Not at all. That's already behind us."
The next chance for Gravenberch to be involved is in the March international break, and Reiziger knows the form he's shown at Liverpool suggests he may be above the U21s by that point.
"During the next international match, in March, you will, of course, look further," Reiziger added on the matter.
"Then you don't even know whether he is still eligible for the Dutch Juniors or the Dutch national team because he plays very good games at Liverpool. That's just a very good thing.
"But again, we now have three periods in quick succession and this group has done well. That's really the reason not to take Ryan along now.
"As KNVB (Dutch FA) we are in contact with him, that was also explained to him, Nigel de Jong did that. He responded well to that."