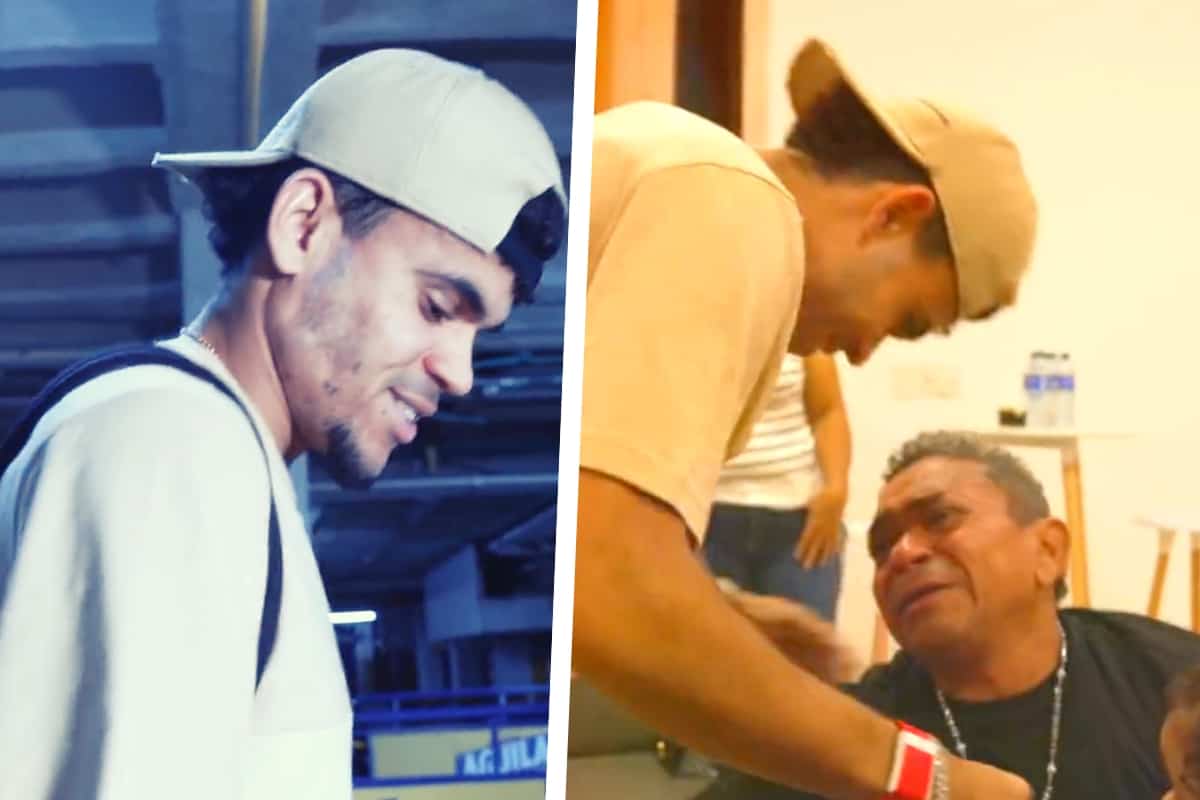 Luis Diaz has finally been reunited with his father 17 days after his parents were kidnapped, and the moment was captured in photos.
On October 29, Luis Manuel Diaz and his wife were kidnapped in Barrancas, Colombia.
Cilenis Marulanda was rescued in the hours following, but her husband had to endure nearly two weeks of being held hostage by the ELN (a Colombian guerrilla group).
Their son and Liverpool No. 7, Diaz, has now finally been reunited with his father, having flown back to Colombia for international duty.
The pair were pictured embracing and tears flowed as they met for the first time since Diaz Sr.'s release last Thursday.
? ¡?????????? ? ???? ????????!

Así fue el emocionante encuentro de Lucho con su papá Mané Díaz y su familia?????

¡Te queremos y estamos más unidos que nunca! @LuisFDiaz19 #TodosSomosColombia?? pic.twitter.com/mtYBNUsURq

— Selección Colombia (@FCFSeleccionCol) November 14, 2023
Instead of going home immediately after his safety was confirmed, Diaz remained available for games against Toulouse and Brentford before jetting back, to Colombia, to meet his family and play for his national team.
In the coming days, Colombia are set to face Brazil and Paraguay in their quest for 2026 World Cup qualification. The Liverpool winger is bound to receive a great reception and will spend much-needed time with his family.
Since being released, Diaz has spoken to his father, with the first communication coming shortly before the Reds' match against Toulouse.
Diaz Sr. said: "I had the opportunity to greet him before he played a football match with his club.
? ¡?? ????? ????? ????? ????? ?? ????????! ?

Con @LuisFDiaz19 y el recibimiento de su familia, sumamos una llegada más a nuestra concentración ?#TodosSomosColombia?? pic.twitter.com/2vwQD6dLxj

— Selección Colombia (@FCFSeleccionCol) November 14, 2023
"I was happy because I was already with my family, with my wife, with my son, with Luis' mother-in-law, with Alejandro and with some people who accompanied us.
"[Luis told me] to keep going because things don't end here and to have a lot of strength to recover from everything that has happened."
The Liverpool player is expected to return to Merseyside as normal in time for the Reds' match against Man City on November 25.