Jurgen Klopp hinted an appeal is on the cards after Alexis Mac Allister's red card, and offered an optimistic update on Trent Alexander-Arnold after Saturday's win.
Here are four key points from the manager after the first win of the season…
Appeal for Mac Allister incoming?
Mac Allister joined an exclusive list of players to be shown a red card on their Anfield debut, but to say it was harsh would be an understatement.
Liverpool will feel they have a strong case to appeal and Klopp hinted that is the likely course of action.
"The punishment, being down to 10 men for 30 minutes, is already punishment enough," he said. "Let's see, we have to talk to the authorities."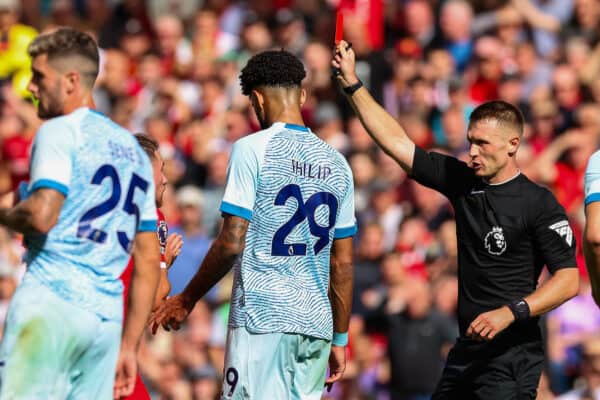 Optimism for Trent
The importance of Alexander-Arnold to Liverpool's system cannot be understated and his hobbling from the pitch was not a comforting sight.
Though, Klopp was hopeful that the No. 66 is ok after a blow to the ankle, saying it is "pretty painful" but "it didn't twist or whatever – it was a kick."
"That's why we changed then, but I hope he will be fine" – as do we, Jurgen!
Szoboszlai needed to be held back
As Anfield debuts go, Dominik Szoboszlai's was right up there and the excitement for what he can offer Liverpool moving forward is growing exponentially.
"We had to hold back a little bit, he was the only one who really felt like he has power for more!" the manager said of his No. 8's outing.
"The general performance level he showed since he was here is really, really good."
Quite the debut for Endo!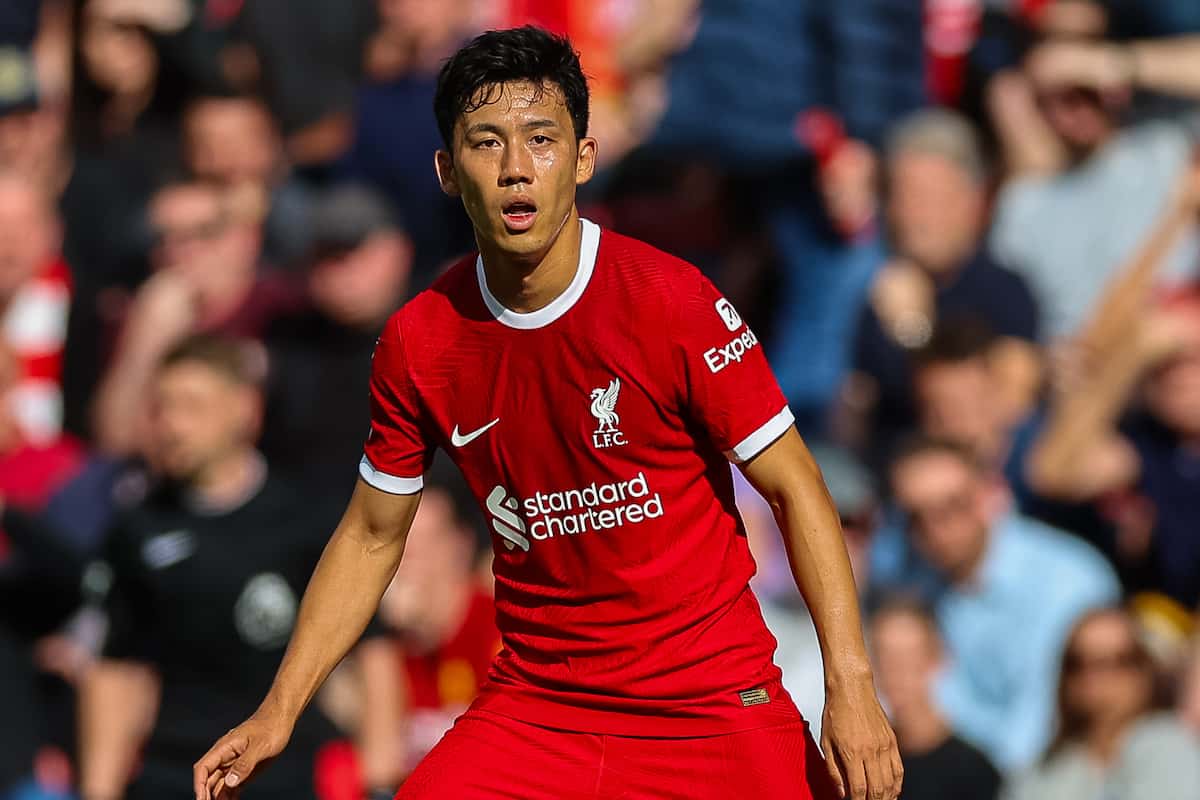 On Friday he signed for the club, on Saturday he made his debut when Liverpool were down to 10 men – it has been quite the few days for Wataru Endo.
"Did absolutely alright but he came there had no clue what to do," Klopp assessed of his new No. 3. "I spoke this morning with him about how his position would look with 11 players!
"A 4-4-1 was not involved in our conversations. I don't think he slept a lot in the last two nights and he came on and threw everything he had on the pitch."
We would say it is going to be less frantic for the new boy, but we're not sure it would be entirely truthful!