Joel Matip believes he needs time to get used to playing in the new Liverpool system and that he hopes to play a greater role as the season wears on.
Jurgen Klopp tweaked the Reds' formation towards the end of last season to enable Trent Alexander-Arnold to spend more time in the midfield area.
The hybrid role has meant that the three defenders in behind the 'box' midfield four have had to cover for Alexander-Arnold as he sits alongside the No. 6 while the side are in possession.
It was a change that brought short-term success as Liverpool won seven consecutive games towards the end of 2022/23.
But Matip insists it will take time for him to fully adjust while also maintaining that he expects things to get "better and better" as things progress.
"It is obviously a different kind of situation for me now and I need to adapt. I think it will get better and better in the season," the defender told the Liverpool Echo.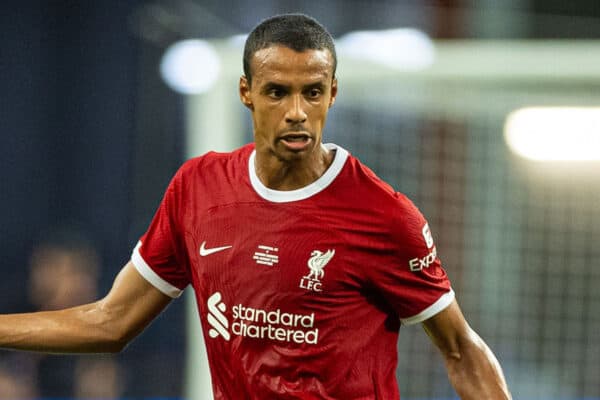 "For sure, I have to think of different things on the pitch because the right-back will not be there in the first moment. We need to adapt, but at the same time we have got some more players and some new players in the midfield.
"There are always some pros and cons, but there is no perfect system. It's how we live the system that we are playing and I feel confident of our system."
Matip has made 187 appearances across eight seasons for the Reds having joined on a free transfer from Schalke in 2016.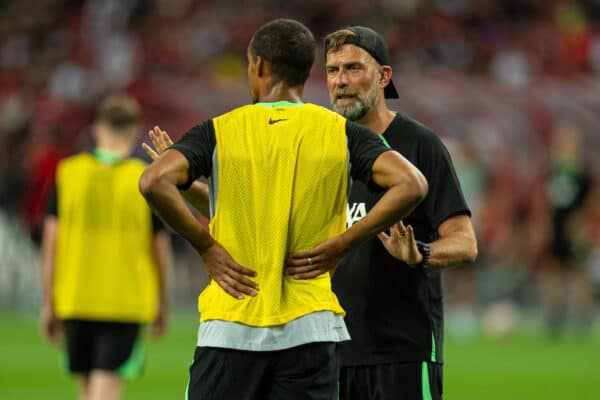 He fell somewhat out of favour last season as he amassed just 17 starts in all competitions, but he remains keen to help the side in what is the final year of his current contract.
The 32-year-old admits he has been "unlucky with injuries" during his Anfield career but is hopeful he can continue to play a role this season despite not featuring against Chelsea or Bournemouth.
The centre-back added: "I have had some good times here and some times when I've been unlucky with injuries, but I have always tried to come back and show my best self. That is what I want to do again this season."