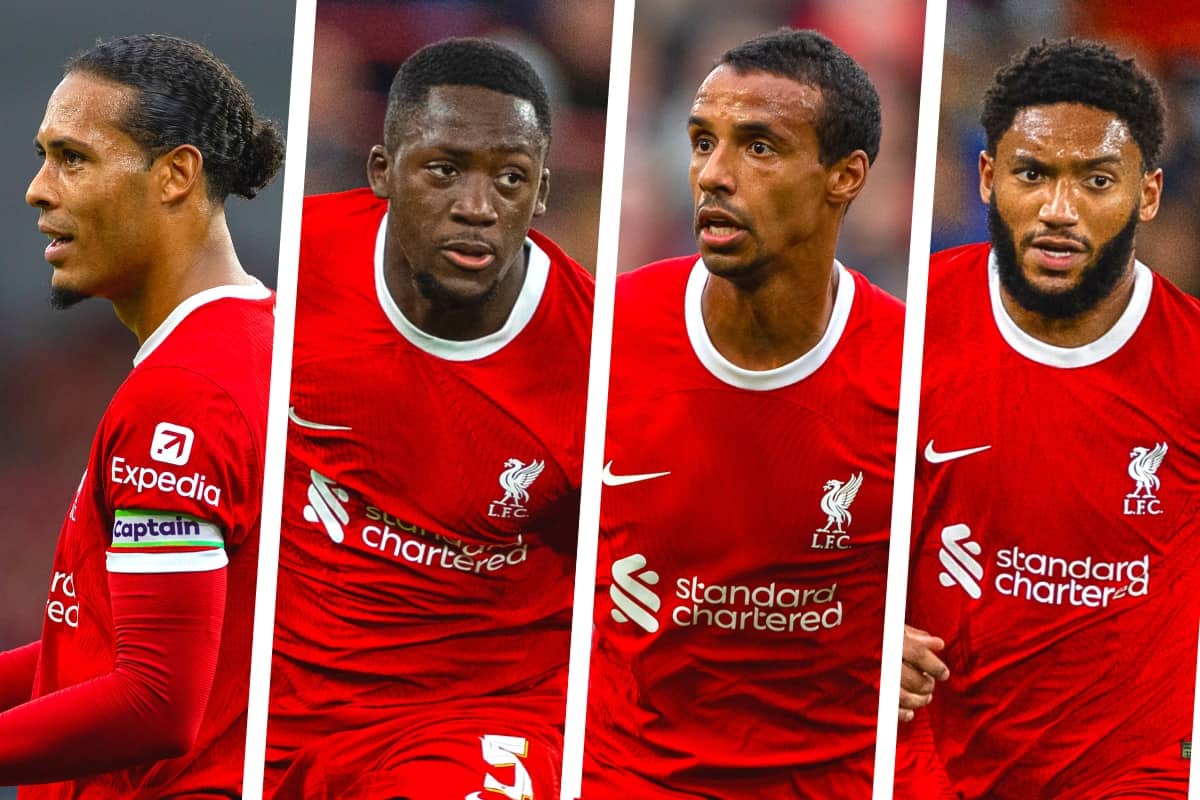 The race to be Virgil van Dijk's first-choice partner at the heart of Liverpool's defence remains open, Jurgen Klopp has revealed.
Ibrahima Konate returned for another outing in the Europa League on Thursday after losing out to Joel Matip for a Premier League start against Tottenham at the weekend.
According to Klopp, this early-season rotation policy is down to the pair's tendency to pick up muscle injuries when asked to feature in back-to-back games during what is a typically busy period.
But, while he has hinted that a preferred pairing may emerge after the upcoming international break, the manager insists he has made no decisions over who it might be – with Joe Gomez also meriting a mention after a strong start.
He said: "We don't make a difference between league games and cup games, we just play football.
"We want to win the next football game ahead of us so that means I didn't make a decision who plays. I know that they can all play together.
"The boys had a little bit of history when they play too often and they then get injured. We had that in the past and we tried to share the really high intense part as long as it's possible.
"Maybe after the international break it is not possible anymore and then two centre-halves play all the games, that's possible as well.
"Nobody won the race, nobody lost the race. Joe Gomez played super at right-back and played centre-half as well, so it means they are all there and we need them all.
"I didn't make a decision, it's just about who's now ready to go and, after the international break, I hope they all come back.
"First we play Brighton but then we give them all to their different countries and then will make a decision for the next game."